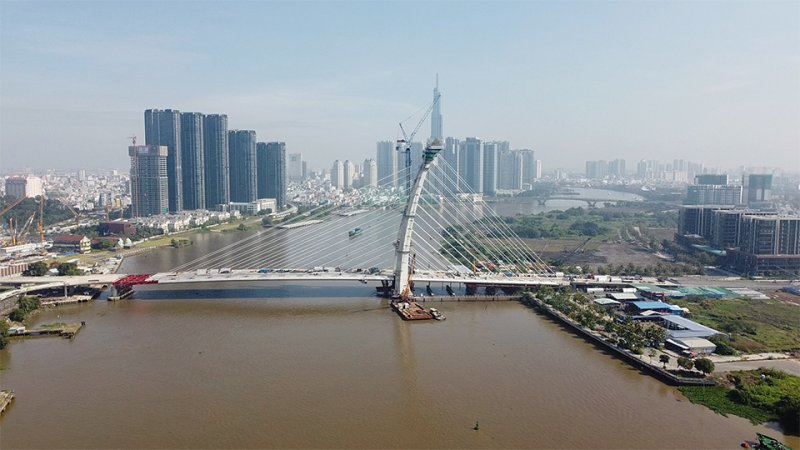 HCMC – As many as 1,187 construction projects in HCMC, with many of them hospitals, schools, and high-rise apartment buildings, are in need of construction safety review, according to the HCMC Department of Construction.
The Construction Department had sent a dispatch to Thu Duc City and districts in HCMC, urging them to review the projects that have to undergo construction safety review.
Until now, however, only 18 out of 22 units have sent their lists of the projects under their management to the Construction Department.
After reviewing the lists sent by the 18 units, the Construction Department removed some projects that are not subject to the review and asked for more detailed information of some others to decide whether they need a safety review.
According to data from the department, Thu Duc City has 193 projects in need of safety review, District 1 has 236 projects, Binh Thanh District has 97 projects, followed by District 12 with 91 projects, Go Vap District with 78 ones.
Among these projects, many are hospitals, schools, commercial apartment buildings such as the Kim Cuong (Diamond) Island and Jamila projects in Thu Duc City, the Saigonres Plaza in Binh Thanh District.
You might be interested in