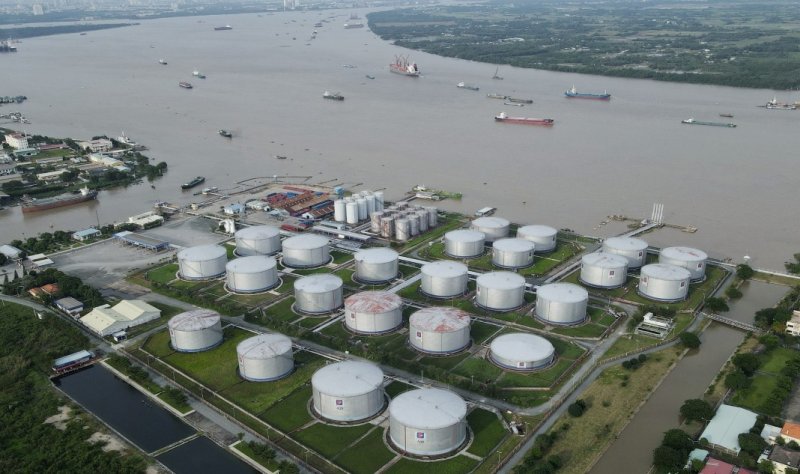 HCMC – Minister of Industry and Trade Nguyen Hong Dien visited the Nghi Son oil refinery in Thanh Hoa Province this morning, January 12, to get updates on the troubleshooting progress over technical issues affecting fuel supply before the Lunar New Year (Tet) holiday.
Accompanying Dien were representatives of the Domestic Markets Department; the Oil, Gas and Coal Department; the Commission for Management of State Capital at Enterprises; the Thanh Hoa People's Committee; and PetroVietnam.
A representative of the Nghi Son Refinery and Petrochemical LLC reported that it had mobilized enough human resources and equipment to fix the leakage in the residual fluid catalytic cracking (RFCC) unit since January 4.
The unit is expected to resume its operation on January 14 and ramp up its production to 105-107% capacity to make up for the shortfall during the suspension.
Currently, Nghi Son oil refinery produces an average of 17,000 cubic meters of fuel per day.
Minister Dien requested the refinery to fix the technical issues fast and put the RFCC unit back to normal operation before January 15.
The Domestic Markets Department and Oil, Gas and Coal Department have been assigned to follow the troubleshooting progress closely and draw up appropriate plans to ensure adequate fuel supply.
The Nghi Son oil refinery reported its technical issues to the ministry on December 31, 2022, and shut down its RFCC unit to fix the leakage.
The refinery was also forced to reduce its production during the repair of the RFCC unit. Consequently, the fuel output is estimated to fall by 20-25%, equivalent to around 125,000 cubic meters in the first 10 days of 2023.
You might be interested in