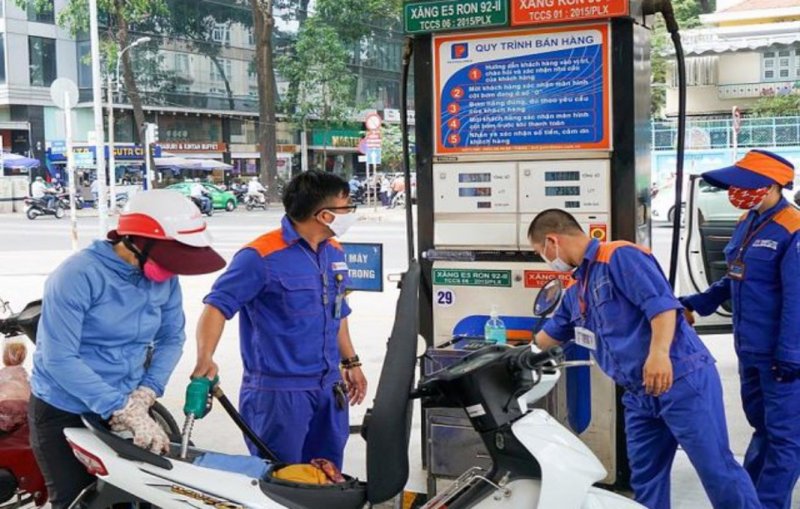 HCMC – Vietnam spent around US$8.12 billion importing 7.89 million tons of fuel between January and November, up 23.9% in volume and 119.6% in value versus the year-ago period, according to the General Department of Vietnam Customs.
Among those, the country imported 4.27 million tons of diesel oil, down 3% and accounting for 54% of fuel imports nationwide.
Meanwhile, the gasoline import volume reached 1.7 million tons, increasing 2.3 times and accounting for 21% of the country's figure.
In November alone, Vietnam spent US$742 million buying 772,266 cubic meters of fuel, up 28% in volume and 33.5% in value month-on-month.
The price of fuel imports reached US$961 per cubic meter, up 4% compared to the figure in October.
South Korea was the largest fuel supply for Vietnam during the January-November period, with a volume of 2.88 million tons, up 98.9% year-on-year, followed by Singapore with 1.32 million tons.
According to the General Department of Vietnam Customs, fuel products are included in 10 groups of goods with the highest import value in the January-November period.
The 10 groups of goods comprise computers, electronic products, machinery, equipment, fabrics, plastic materials, steel and other metals, chemicals, fuel, phones and accessories of all kinds.
The statistics show that Vietnam's total import-export turnover reached US$673.7 billion, up 11.8% year-on-year. The country's export revenue increased by 13.4% year-on-year at US$342.2 billion, while the import revenue amounted to US$331.5 billion, up 10.1%.
You might be interested in