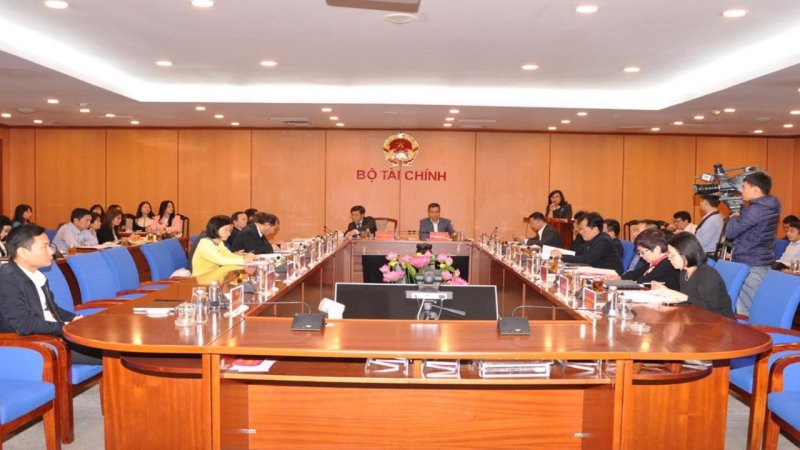 HCMC – As disbursements remain slow and adversely affect Vietnam's rebounding economy, the Ministry of Finance has proposed canceling the use of public capital sourced from foreign loans under the law on public investment if the money is not fully disbursed this year.
Disbursements of public funds sourced from foreign loans in the year through November had moved at a snail's pace, reaching only slightly more than 25% of the full-year plan.
Though the disbursement rate of foreign official development assistance (ODA) and concessional loans, as of November 30, nearly tripled the figures recorded in the first half of the year, standing at 26% with over VND9,000 billion, it was still lagging far behind that of public funds from domestic sources, at 60% in 11 months, said Truong Hung Long, director of the Department of Debt Management and External Finance under the Ministry of Finance, during a government meeting held this morning, December 1.
Of the total, ministries spent over VND4,150 billion and localities VND4,860 billion, hitting 35% and 21%, respectively.
According to Truong Hung Long, only three ministries and five localities have disbursed foreign ODA and concessional loans over 50%, while 10 ministries and 54 localities have yet to complete half of the plan. Of these, six ministries and four localities have yet to disburse the money.
A representative of Hanoi City attributed the slow disbursement to Covid-19 and obstacles from previous years lingering on until January.
Meanwhile, Long urged ministries and localities to speed up disbursement in order to meet the deadlines, suggesting that the capital distribution should not drag on until next year and be canceled if they fail to meet the deadlines.
You might be interested in