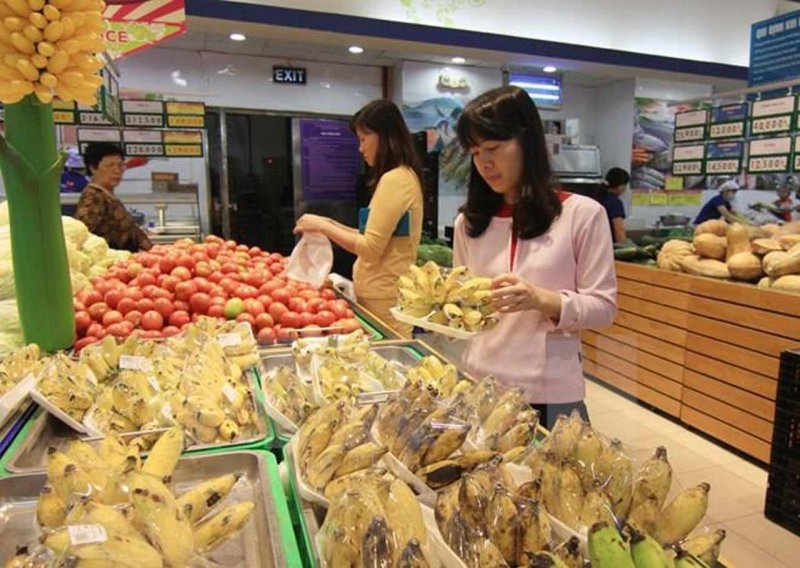 HCMC – Vietnam's consumer price index (CPI) in November has edged up a slight 0.39% over the previous month and 4.37% against the same period last year, according to data released by the General Statistics Office (GSO) today, November 29.
GSO said in its report that November housing and construction materials had picked up 0.97% over October, increasing the overall CPI by 0.18 percentage points, while transport rose 2.23%, fueling CPI growth by 0.22 percentage points.
Meanwhile, the CPI in the year through November has expanded 3.02% year-on-year on average, with core inflation rising 2.38%.
The 11-month period has seen prices of eight groups of commodities increasing, with transport and housing groups taking the lead. They were the main cause of the CPI expansion, driven by the strong demand of the people and soaring global petrol prices.
In specifics, petroleum prices in January-November surged 31.76%, sending the index up 1.14 percentage points.
Prices of housing and construction materials in the year to November have increased 2.75% year-on-year due to higher input prices, contributing a 0.52-percentage-point increase to the CPI.
The higher prices of cooking gas and food and catering services have also played a part in the CPI growth between January and November.
Given the uptrend in global cooking gas prices, the domestic prices of the product in the period have soared 12.76% year-on-year, while food and catering services have inched up 4.78% against the same period in 2021 due to a surge in demand for eating out as the country brought the Covid pandemic under control.
You might be interested in