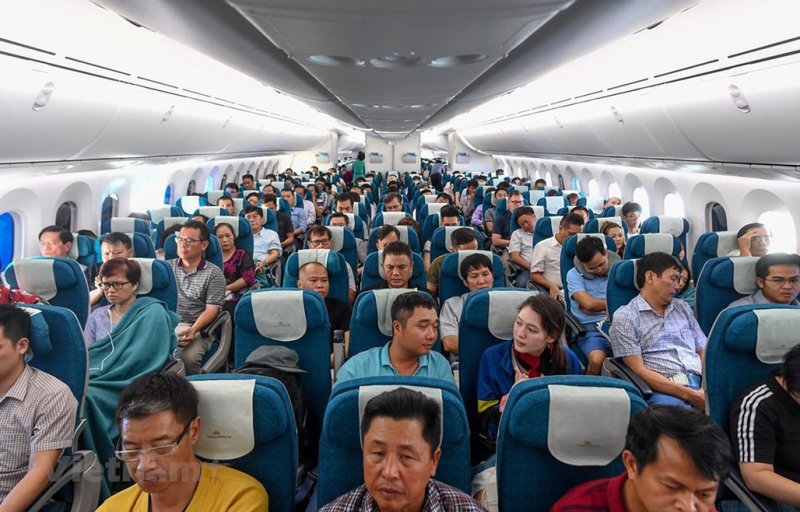 HCMC – Some 8.7 million passengers have passed through Vietnam's airports in November, increasing by 7% over October, according to the Civil Aviation Authority of Vietnam.
In comparison with the same month last year, when travel restrictions were in place, air passenger traffic this month has shot up 630%.
International visitor arrivals increased 2,706.2% versus the same period last year at 1.7 million, while the number of domestic passengers grew 508.9% over November 2021 to 7 million. These numbers of local and foreign travelers are still lower than in 2019, though.
So far this year 90.8 million passengers have passed through local airports, up 221% compared to last year's 11-month period.
Vietnamese carriers handled half of the total air passengers, with 45 million travelers being served. Some 40.5 million were domestic tourists.
Rising demand for the coming Lunar New Year holiday, or Tet, bodes well for the future of the domestic aviation sector in the coming months.
As of November 20, the number of flight ticket bookings rose by 23% year-on-year, local media reported.
Still, there are plenty of seats available, as flights have been well-planned, with ticket sale campaigns launched early.
In particular, Vietnam Airlines Group, which includes Vietnam Airlines, Vasco and Pacific Airlines, had begun selling flight tickets for the Tet holiday as early as August 15.
You might be interested in