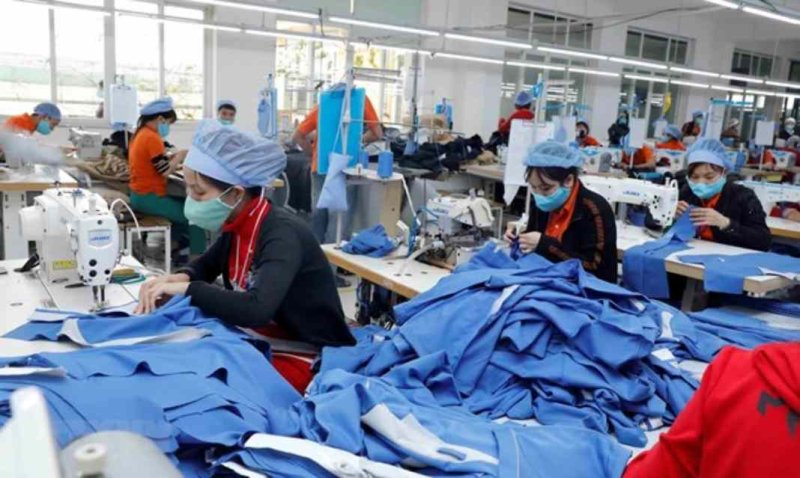 HCMC – The chairman of the Vietnam Garment and Textile Association, Vu Duc Giang, has said that Vietnam's apparel exports are expected to bring in US$42 billion by the end of 2022, below the year's target of US$43-44 billion.
In October, apparel exports generated US$3.18 billion, down 3.3% year-on-year and 1% from 2019. Among exports, yarn exports fell 34% compared to 2021, valued at US$307 million, while textile exports only increased by 1.7% to US$2.87 billion.
At the same time, apparel exports to major markets fell year-over-year. Exports to the U.S. fell by 14% in value, earning US$1 billion, those to South Korea slid by 9%, earning US$380 million, and those to China dropped by 35%, earning US$230 million.
Giang attributed the decline in garment export value in October to global economic uncertainties, such as the rise of the U.S. dollar, rising interest rates and dampened demand.
Yet the garment export value, as of October, increased by 17.2% year-on-year with 47 to 50 categories of products exported to 66 different countries and territories, valued at US$37.9 billion.
Clothing garments account for a large proportion of the sector's total export value, bringing in about US$29.1 billion. The U.S. is the largest importer of garments from Vietnam, garnering US$13.9 billion in exports.
Besides textiles and garments, Vietnam exported fabrics, yarns, and sewing materials, bringing in US$2.13 billion, US$4.08 billion, and about US$1.17 billion, respectively.
You might be interested in