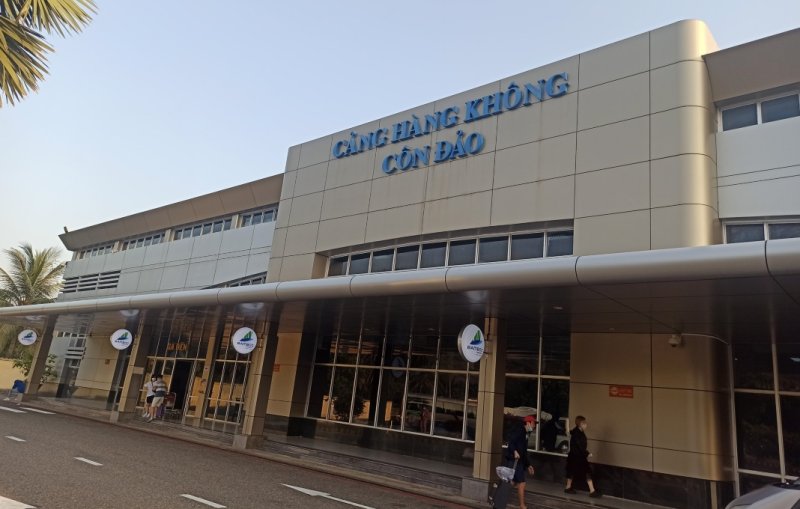 HCMC – Deputy Prime Minister Le Van Thanh has requested the Ministry of Transport and relevant agencies to evaluate two investment options for expanding and upgrading the Con Dao Airport off the coast of Ba Ria-Vung Tau Province.
The first investment option suggests the expansion project be carried out in accordance with the investment law and the law on public investment. The Civil Aviation Authority of Vietnam will be the main investor of the project.
This option will help ensure the rights of state-owned enterprises, stable operations, as well as the national defense and security role of the airport.
However, the Airports Corporation of Vietnam (ACV) still could not secure a budget for the 2021-2025 period to invest in the Con Dao Airport expansion project in accordance with the approved plan.
Regarding the second option, the project will be funded by the private sector under the law on public-private partnerships. The Ba Ria-Vung Tau People's Committee will be in charge of implementing the project in this case.
It helps share the financial burden with the Government and the ACV.
Nevertheless, the operation mechanism of the airport will be changed as the state-owned enterprise ACV is no longer the main investor in this second option. Therefore, the coordination in national defense and security of the airport will be greatly affected.
Con Dao, one of the oldest airports in Vietnam, was built by the French in the 19th century. It will be upgraded and expanded to handle around two million passengers and 4,400 tons of cargo a year.
Work on the Con Dao airport expansion and upgrade project is expected to start in 2023.
You might be interested in