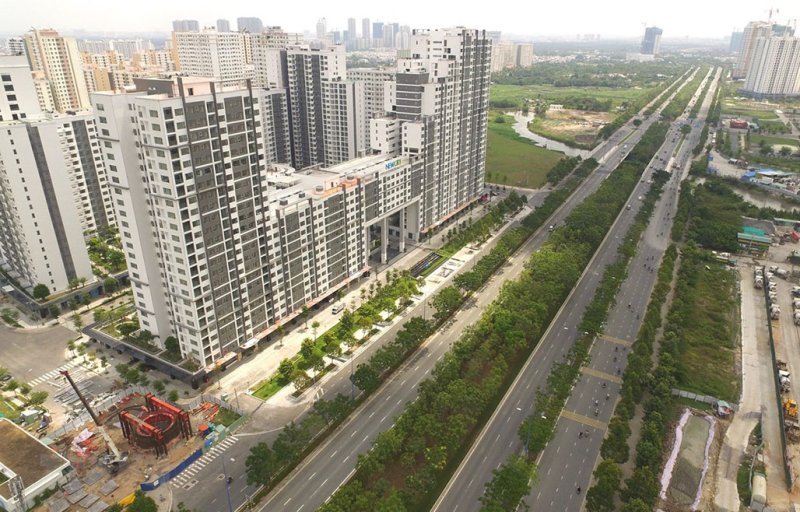 HCMC – The third quarter of this year saw prices of detached homes and condos growing across the country's urban centers, particularly in Hanoi and HCMC.
The average condo price in HCMC between July and September was VND66.7 million per square meter, up 1% over the second quarter, according to global real estate services business Cushman & Wakefield.
In Hanoi, real estate prices climbed as a result of the dwindling supply. The prices inched up 2% compared to the second quarter, and 10% year-on-year, the local media reported.
Condo prices in the third quarter were generally constant nationwide, according to data compiled from the provincial Departments of Construction.
The southern provinces topped the list regarding the number of housing deals done, with some 23,951 transactions, followed by the central and northern localities, with roughly 17,425 and 9,672 sales, respectively.
Over 3,600 housing transactions were done in Hanoi and HCMC. Luxury properties in the two cities' centers saw substantial high-priced offers.
There are almost no available apartments that cost less than VND25 million per square meter in the country's urban cores.
Land transactions fell significantly, with 115,000 sales, accounting for half of the second quarter's figure.
The majority of the market's supply nationwide includes mid-range apartments with prices starting from VND30 million to VND50 million per square meter, according to the Housing and Real Estate Market Management Agency under the Ministry of Construction.
You might be interested in