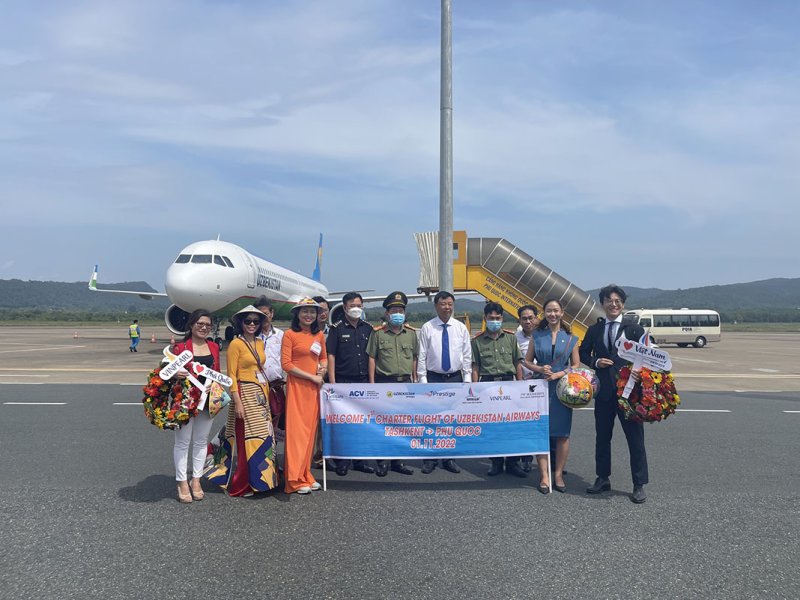 HCMC – An Uzbekistan Airways charter flight transporting 158 passengers from Uzbekistan yesterday landed at the Phu Quoc International Airport in Phu Quoc Island City off the Mekong Delta province of Kien Giang.
According to Nguyen Minh Dong, director of the airport, representatives of the local authorities came to the airport to greet the Uzbek visitors and present souvenirs to them.
The tourists will have a 10-day stay on the island, the local media reported.
Dong added that each week would see one direct flight departing from this Central Asian country to Phu Quoc, and the flight frequency would be increased later.
In the year to date, Phu Quoc has served 528 international flights. Domestic and international tourist arrivals in the island have reached over 1.7 million, meeting over 87% of the island city's full-year target.
You might be interested in