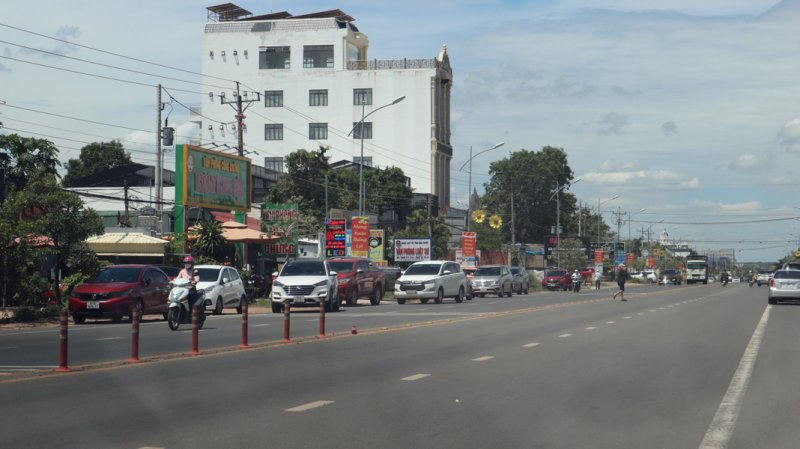 HCMC – The southern province of Binh Phuoc will need roughly VND16.6 trillion to implement 34 traffic infrastructure projects by 2025 to upgrade its transportation system, according to a scheme recently passed by the province's chairman, Tran Hue Tien.
The province underlined the need to develop the transportation network to connect the province with other parts of the region to achieve sustainable growth, said the provincial People's Committee yesterday, October 24.
During the 2021-2025 period, Binh Phuoc will cooperate with relevant ministries, agencies and localities to implement key inter-regional projects, such as the HCMC-Thu Dau Mot-Chon Thanh expressway, two road sections linking its Chon Thanh District with Dak Nong and Long An provinces under the big-ticket North-South expressway project.
This is in addition to a road connecting the province with the under-construction Long Thanh International Airport in Dong Nai Province and the Cai Mep-Thi Vai Terminal in Ba Ria-Vung Tau Province.
It also prioritizes the construction of roads linking Dong Xoai City, Chon Thanh Town and Dong Phu District, considered the drivers of local economic growth, and roads connecting urban areas in Dong Xoai City, Binh Long and Phuoc Long towns.
In addition, many projects have been introduced to build and upgrade roads within the province.
According to the provincial government, as of 2021, Binh Phuoc had three national highways, 15 provincial roads, 325 urban roads and more than 2,300 commune-level and special-use roads with a combined length of over 9,100 kilometers, in addition to three major river systems, namely Be, Dong Nai and Saigon.
The province has yet to use waterway routes to transport passengers or cargo. Besides, there are no rail routes or airports in this southern locality.
You might be interested in