A funding of VND1.27 billion was allocated for six industry promotion projects in Son La Province in 2022 under a local industry promotion program. However, capital disbursement for an advanced machinery and equipment application project only reached 50 percent of the target in the first half of 2022, while that for a rural industrial product branding and trademark registration project reached 30 percent and capital disbursement for product design and packaging development projects reached only 15 percent of the target.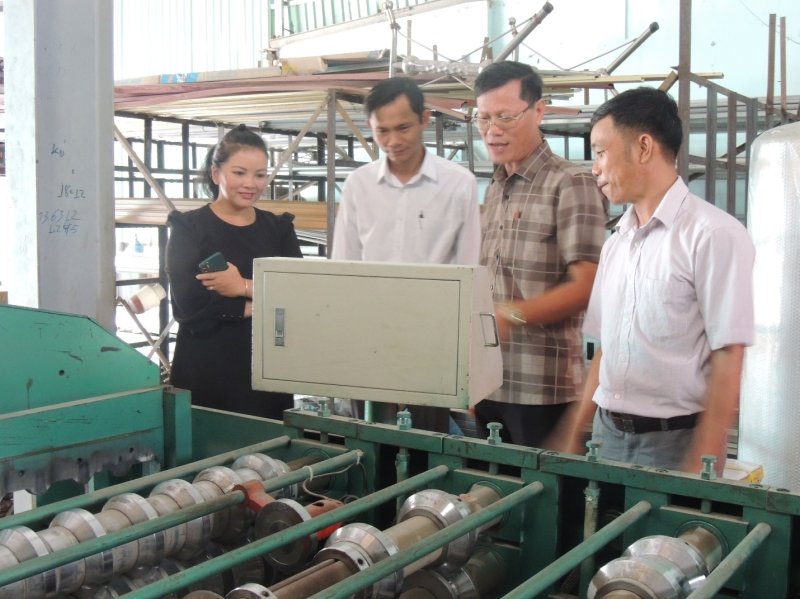 Supporting rural industrial producers in application of scientific and technological advances
No capital has been disbursed in the province under the 2022 national industry promotion program due to the lack of a project implementation contract with the Ministry of Industry and Trade's Agency for Regional Industry and Trade, although the center already coordinated with the beneficiaries.
Nonetheless, the center is still determined to reach the 2022 targets. The provincial department of industry and trade and the center are focusing on implementing solutions, including learning about producers' demands and product and market development trends to give investment advice to enterprises, regular inspection and facilitation of industry promotion projects to quicken capital disbursement, and close coordination with authorities and sectors to disseminate and implement industry promotion policies.
Son La is a mountainous province and its rural industrial production facilities are small-scaled, making it difficult to find local producers meeting conditions to benefit from industry promotion projects.
The provincial industry promotion sector has helped agricultural product processors apply scientific and technological advances to improve quality and add value to products, and diversify products for domestic sales and export. The sector has launched trade promotion and branding development programs for leading provincial farm produce, including Van Son tea product of the ​​Moc Chau Tea Joint Stock Company, Oolong and Thanh Tam tea products of the ​​Moc Suong Tea Co., Ltd, the dried Trong Nguyen tea of Binh Thuan Cooperative, dried macadamia nuts of Dat Thuy Co., Ltd., and vermicelli of Kien Son Co., Ltd., among others.
In the remaining months of the year, the center will implement the approved projects on time while assisting the provincial department of industry and trade to improve state management of industry promotion, and boost implementation of industry promotion projects, including farm produce processing and promotion.
Bui Viet
You might be interested in