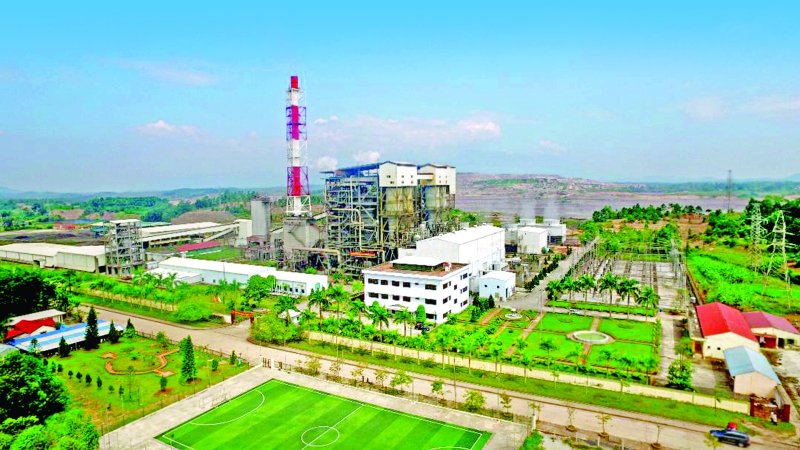 Tightly controlling waste sources
Company director Le Van Xuan said the company discharges three types of waste: solid, industrial and hazardous waste. Solid waste comprises waste paper, used office utensils, canteen waste, domestic waste and non-hazardous industrial waste. The company has signed a contract with the People's Committee of Na Duong Town for waste collection, classification, transportation and treatment.
Normal industrial solid waste (ashes and cinders) is transported by specialized vehicles to the 9.6ha Na Duoi dumping ground, about 2.5-3km away from residential areas and the company's factory. In 2019, the Vietnam Institute for Building Science and Technology (IBST) certified that the company's ashes and cinders were eligible for use as ground filling materials. On February 10, 2022, the institute granted another standard conformity certificate allowing the company to use its ashes and cinders as mineral additive for cement production.
Hazardous waste is sorted at source, collected and contained in 100-liter plastic barrels. Waste oil is kept in 200-liter barrels. The company's factory has a specific area designed and built according to state regulations to store hazardous waste.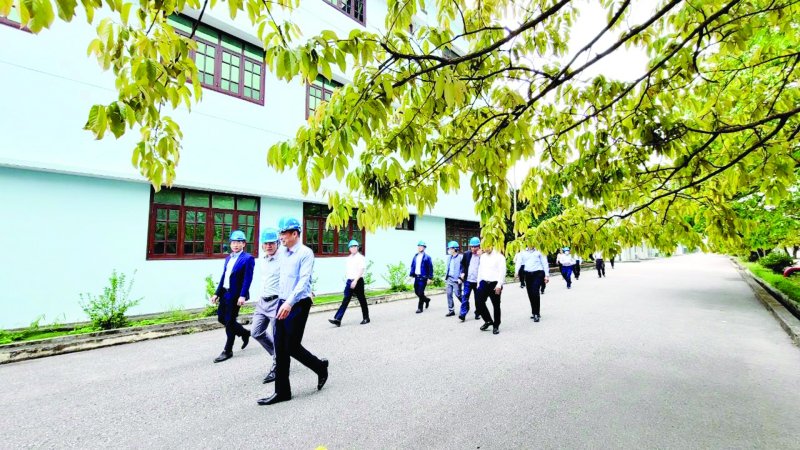 Ensuring environmental hygiene
Looking to sustainable development, the company has carried out practical activities to ensure environmental hygiene during the production process and improve the working environment.
Every year, the company conducts surveillance of the working environment in its factory to identify positions lacking light and facing noise pollution. The company has equipped its factory with noise reduction systems and soundproofing facilities. Machinery maintenance is conducted periodically. Workers are provided with sufficient protective clothing to minimize adverse impacts on their health. Vehicle owners are encouraged to get their vehicles inspected periodically to ensure safety. The company has planted green trees surrounding production areas to reduce noise.
The company conducts environmental surveillance four times a year in accordance with a certificate granted by the Vietnam Environment Administration. It also carries out contingent surveillance two to three times a year as required by relevant state management authorities. In 2020, the company installed an automated wastewater surveillance system connected to that of the Ministry of Natural Resources and Environment and the provincial Department of Natural Resources and Environment.
The company participated in training courses on environmental protection held by Vinacomin and in activities organized by localities to disseminate laws and regulations on environmental protection.
The Vinacomin Na Duong Thermal Power Company organizes annual meetings to review the results of labor safety and environmental hygiene and disseminates the latest regulations on environment among its employees on a regular basis.
Phuong Chi
You might be interested in