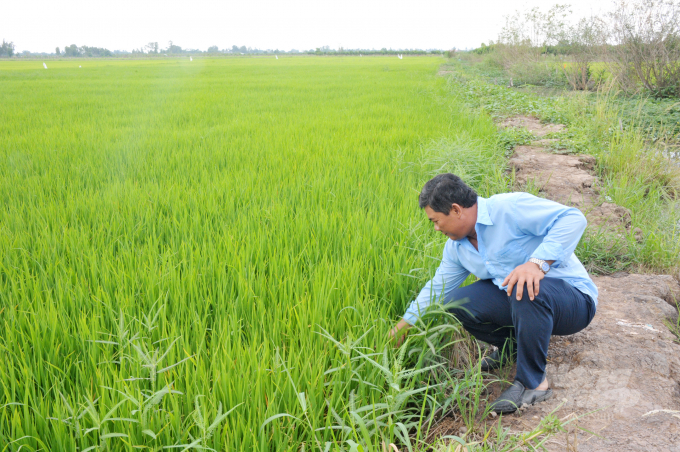 VnSAT helps farmers grow rice better
It can be affirmed that over the years the VnSAT Project has helped millions of Mekong Delta farmers to grasp and learn new scientific and technical advances, thereby raising their rice production mastery to a higher level both in terms of quality and productivity, thus making a fortune from rice themselves.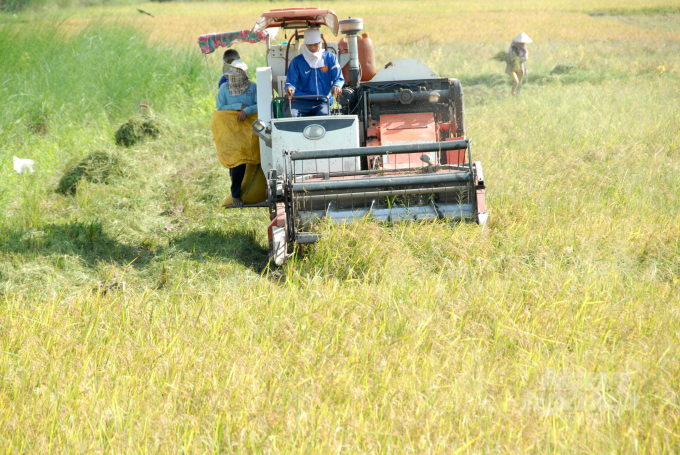 According to Mr. Doan Ngoc Pha, Deputy Director of An Giang VnSAT, VnSAT has implemented projects in An Giang for nearly 7 years, which has helped many rice farmers achieve much higher efficiency than ever.
An Giang VnSAT is implemented in 5 districts (45 communes) including Chau Phu (8 communes), Thoai Son (13 communes), Tinh Bien (11 communes), An Phu (7 communes) and Tri Ton (6 communes) with a total of 26,018 participating households on an area of 38,602 ha. An Giang is allocated capital to implement the project with an ODA source of USD 9.6 million (VND 208 billion) and a provincial counterpart source of VND 50.8 billion.
During the implementation of the Project, An Giang has had many success stories and lessons learned. The first is the farmers' ability to grasp scientific advances quite quickly. Many farmers have come to realize that the only way to increase profits and enrich themselves from the paddies is to reduce production costs. They must know how to master scientific and technical advances such as " 3 decrease 3 increase" (3G3T) and "1 must 5 decrease" (1P5G).
Accordingly, the 3G3T advance has been realized on 19,927 ha by the summer-autumn crop 2021, reaching 120% of the project's target. Profits of farmers when participating in the project increased by 24.6% compared to those who are outside of the project.
"Level up" thanks to infrastructure support
According to Dong Thap VnSAT Project Management Board, the VnSAT investment projects are deployed in the following districts: Thap Muoi, Thanh Binh, Tan Hong, Hong Ngu, Tam Nong and Cao Lanh. The total capital of Dong Thap VnSAT Project is over VND 333.5 billion. In which, the corresponding provincial budget capital is VND 38.5 billion, IDA capital is over VND 215 billion, and private capital is nearly VND 80 billion.
Thanks to the implementation of the VnSAT Project, many cooperatives in Dong Thap have received support and investment in infrastructure.
Previously, in deep rural areas, roads were difficult to travel, but after being selected by Dong Thap VnSAT, Binh Hoa Cooperative (Binh Thanh commune, Thanh Binh district, Dong Thap province) was then equipped with a rice warehouse, an electric pumping station and an in-field asphalt road.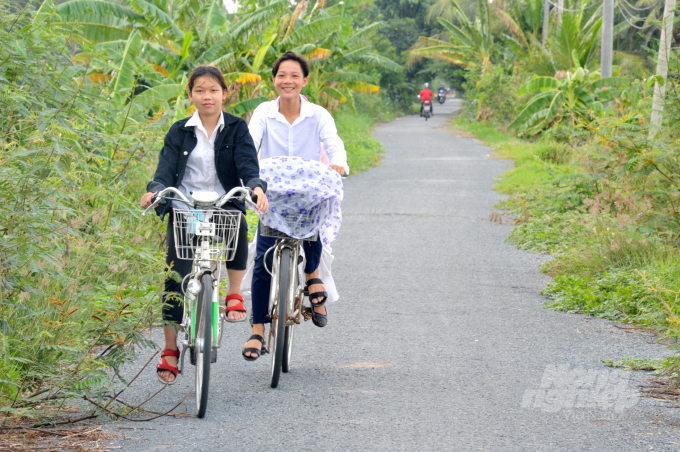 Mr. Phan Van Nhon, Chairman of the Board of Directors, Director of Binh Hoa Commercial Service Cooperative, said, "Binh Hoa Cooperative was established in 1998, with an area of over 1,000 ha and 1,200 members. The cooperative can produce 3 rice crops/year. At the end of 2015, the cooperative was selected by Dong Thap VnSAT, received support in infrastructure and training in scientific and technical advances such as 3G3T and 1P5G. The amount of scientific and technical training for farmers increases with each passing day. The cooperative has 50 training courses every year on average. Usually 35 - 40 farmers participate in each class."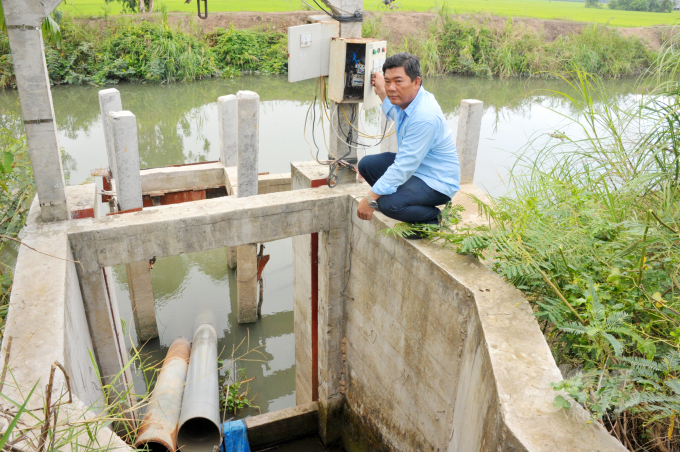 The synchronously invested infrastructure has helped the cooperative take an active stance in growing rice as well as converting to other production models effectively. With just a push of the button, the modern electric pump system initiates, and water flows torrentially into the field.
Thanks to investment in solid and modern infrastructure, cooperatives can boldly convert some inefficient highland rice fields to vegetables and fruit growing areas. The main crops are jackfruit, mango, longan, banana, and orange. This conversion has helped farmers increase income by 3-5 times compared to rice cultivation.
Upon seeing those results, Mr. Nhon proudly said that for many years the members of the cooperative are no longer considered poor households. They are now on the way to becoming rich thanks to the effective investment from the Dong Thap VnSAT Project.
Authors: Le Hoang Vu - Van Vu
Translated by Samuel Pham
You might be interested in