Adapting to the "new normal"
Many world-famous tourist attractions, including Sa Pa and Bac Ha in Lao Cai Province, Dong Van (Ha Giang Province), Da Lat (Lam Dong Province), and Can Tho City, have used the Covid-19 pandemic's tourism freeze to develop new tourist offerings. The capital Hanoi, for example, launched new products, including a tram-based old quarter tour, digital technology-based services (the most impressive of these is a 3D light and music show), and the bicycle-based "VGreen bike tour", among others.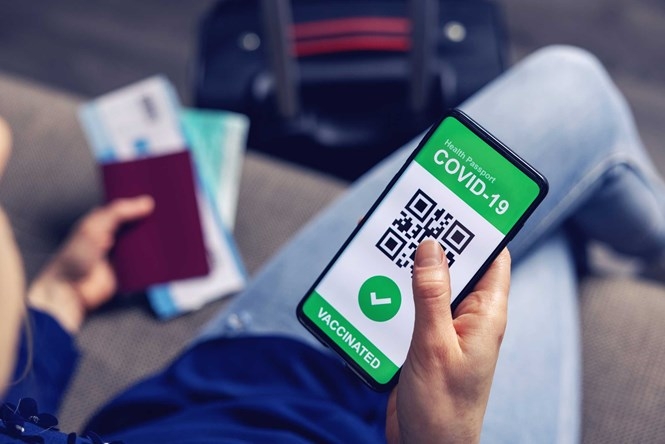 Many tourist attractions around the world have opened their doors to visitors with vaccine passports
Phung Quang Thang, Chair of the Hanoi Travel Association, said travel businesses are ready to reactivate tourism. Vietnam's tourism industry experienced two-digit growth in the pre-pandemic years, contributing more than nine percent to the country's gross domestic product (GDP). In 2020 and 2021, the number of foreign visitors to Vietnam decreased 90 percent. In early September 2021, the Ministry of Culture, Sports and Tourism issued plans to realize tourism promotion policies and measures, focusing on restoring domestic tourism.
Localities have begun domestic tourism stimulation activities to take advantage of those opportunities. The Vietnam Tourism Association has developed a national program to restore domestic tourism. Themed "Green connection for Vietnam's tourism", the program features safety criteria for all positions in the supply chain of services to guests and guidelines for travel associations and enterprises on adapting to the "new normal" and instilling confidence in visitors.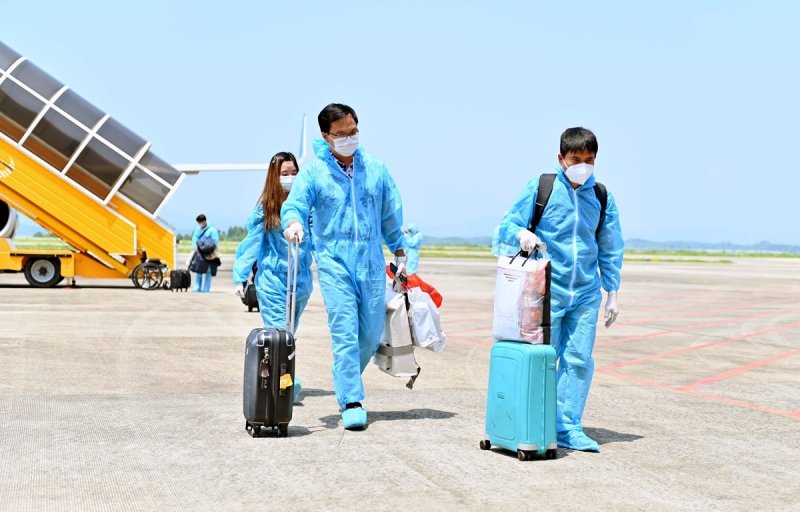 Van Don International Airport welcomed guests with vaccine passports from the US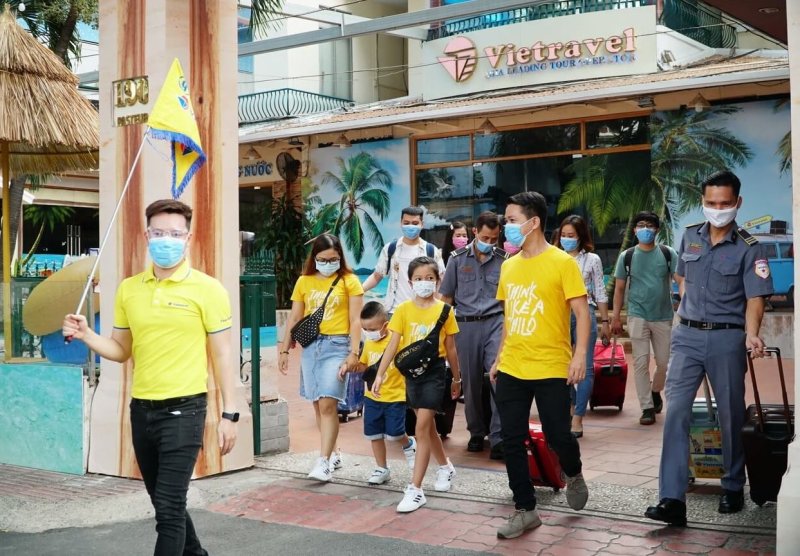 The tourism industry is adapting to "new normal" circumstances
"No touch" tourism
With digital vaccination certificates introduced in recent months, tourists' mobile phones are an important device that can help smooth passage and entry at destinations, travel agencies and border crossings.
Tourists are expected to go traveling in small groups in the post-Covid-19 period. Therefore, travel agencies should promote digital technology application so that visitors can experience tours online. Automated narration systems and online services should be used more widely to offer tourists "no touch" high quality and attractive products and services. Many travel companies have quickly cooperated with partners in digital transformation to provide a better experience for tourists and improve competitiveness. It is necessary to apply information technology in tourism operation and management in order to efficiently recover tourism in the new normal circumstance.
Digital transformation holds the key to Vietnam's re-opening to foreign tourists and to providing local and international visitors with safe, attractive tourist offerings.
Phuong Tam
You might be interested in