Lan said a record 200 products were recognized in the 2021 voting program, with most agri-forestry-fishery processed products joining the voting for the first time.
The quality of participating products in the veteran program has improved, with a growing number of them having branding, and domestic and export markets. There were also products from small production facilities, which were recognized as regionally typical products, such as Trong Duc cocoa powder (Dong Nai Province); shrimp tea of ​​Hao Dat Tea Company (Thai Nguyen Province) and Ba Hoi's square sticky rice cakes, all of which passed the strict jury with their quality, creativity and designs.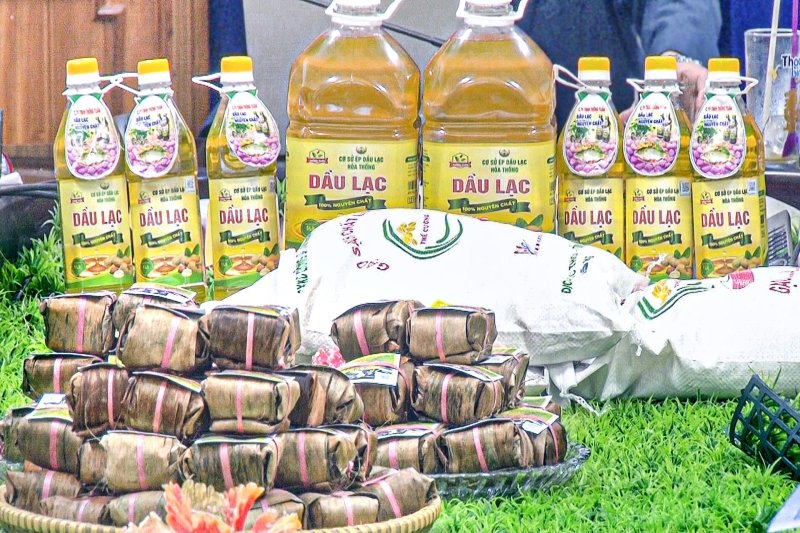 A growing number of products have participated in the National Typical Rural Industrial Product Voting Program
Lan assessed that the voting criteria on typical rural industrial products required adjustments in keeping with the continuous changes in production and marketing. "The more modern an enterprise is, the fewer employees it needs. Therefore, we need to take into account a criterion relating to the use of labor," he explained.
Truong Huong Lan said that to increase nationwide participation, more extensive information should be disseminated in each locality informing enterprises of the program's benefits.
The program should also include training in developing product profiles. While records of previous competitions showed that many enterprises' dossiers were complete and thorough, some provided poor information, which did not fully reflect the quality and development potential of products. Compiling a complete dossier for the contest would not only give the voting council a general overview of businesses and their products, but also help them take into account core issues relating to product development.
In addition, the state needs to provide more adequate, specific and practical support for participating establishments, one of them being technological support. There are many new and advanced technologies that rural industrial production facilities should update to improve quality, reduce product prices and exploit the full advantages of regional specialties or develop production on an industrial scale. "The industry promotion program can also provide technological support for rural industrial establishments instead of mere support in providing machinery and equipment as it does now," suggested Lan.
A record 310 products took part in the 2021 National Typical Rural Industrial Product Voting Program, of
which 200 were recognized and awarded certificates.
Bui Viet
You might be interested in