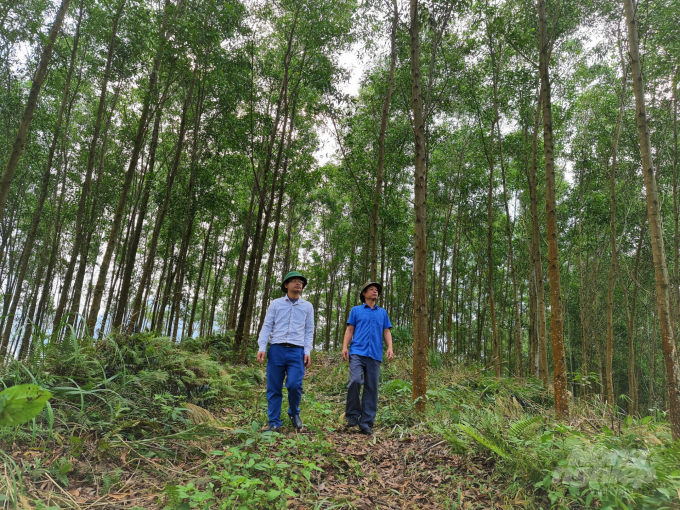 Developing large timber forests is no easy task
According to the Tuyen Quang Forest Protection Department, the province now owns over 69,000 ha of large timber forests, distributed in district and city areas.
The province's large timber plantation area at this stage is mainly formed from programs such as the "Five million ha of forest New Plantation Program" or the "Sustainable Forestry Development Program". Large timber forests are mainly planted using indigenous tree species such as Chittagong, Black dhup, Indochina Dragonplum, manglietia conifera, and cinnamon.
By 2017, Tuyen Quang promulgated policies to support high-quality seedlings so that people could plant large timber forests with species such as acacia hybrid, foreign-seeds Acacia mangium. The development of large timber forests is gradually expanded and responded more positively.
According to Mr. Trieu Dang Khoa, Deputy Director of the Tuyen Quang Forest Protection Department, when the forest converts from small wood to large timber, the added value alone has shown many economic advantages.
If 100m3 of raw material is from the 7-year-old forest, only 30% will be big wood, and the remaining 70% will be raw material wood. Meanwhile it is the opposite in the of large timber forest from 10 to 12 years old: The amount of large timber sometimes accounts for 70%, the remaining 30% is raw material.
Currently the average price of raw wood is VND 1.2 million/m3, while big wood is VND 2.4 million/m3. The overall economic value will thus be doubled compared to conventional 7-year-cycle afforestation. It can be seen that the economic benefits from the large timber plantation development program are clearly not small, but development and investment expansion among the people is not simple.
According to forest growers in Tuyen Quang, large timber forests usually has a 10-year-cycle, while it only takes 6 to 8 years to make the most out of a regular afforestation cycle. For growers who only rely on the forests, prolonging the cycle will pose very challenging.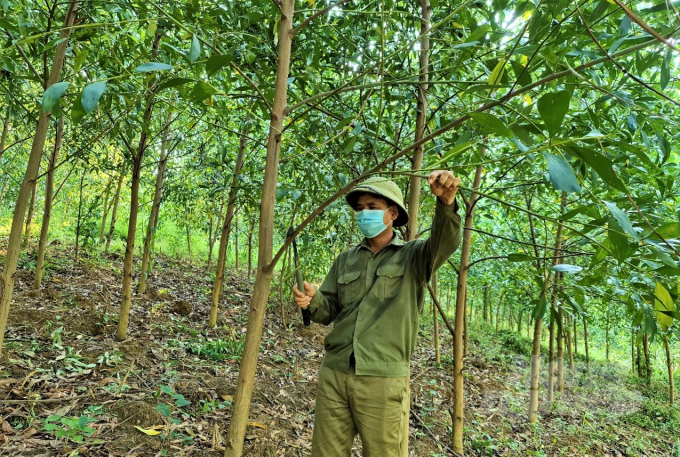 Another challenge is that a long harvesting cycle will entail the risk of pests and diseases for forest trees. Price fluctuation in the wood market is also a significant obstacle.
Encourage development
In the 2021 - 2025 period Tuyen Quang has set the goal of developing another 20,000 ha of large timber forests, bringing the total area of large timber forests in the province up to 89,000 ha. To achieve the set target, the People's Council of Tuyen Quang, term XIX, issued Resolution No. 03/2021/NQ-HDND dated July 16th, 2021.
Tuyen Quang will implement the policy of supporting 50% of loan interest rates for organizations and individuals borrowing capital to convert small wood forests into large timber, equivalent to an interest rate support of about VND 8.4 million/ha. Households will receive favor from the policy on high-quality seedlings support. The support rate is from VND 5-12 million/ha depending on tree species.
The People's Committee of Tuyen Quang also approved the " Tuyen Quang 2021 - 2030 Sustainable Forestry Development Scheme, orientation to 2035". The province will support seedlings for afforestation with the following species: tissue-cultured acacia hybrid, foreign-seeds acacia mangium, Michelia tonkinensist (doi pepper tree), black dhup, and Indochina dragonplum. Another help the province will provide is the development of medicinal herbs and non-timber forest products as well as conservation and new planting of valuable specialty plants.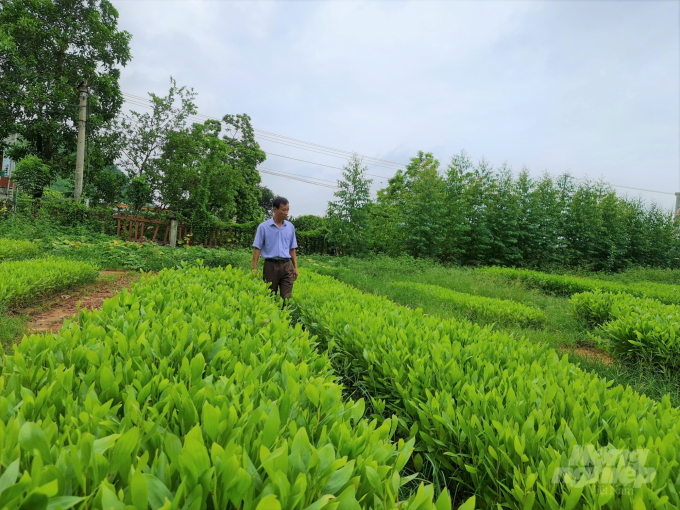 By October 2021, 35,118 ha of forests in Tuyen Quang have been granted the Forest Stewardship Council (FSC) certificate. In this area, business forest owners occupy more than 15,600 ha, while households and other individuals possess more than 19,450 ha. FSC-certified forests mainly concentrate in Son Duong, Yen Son, Chiem Hoa and Ham Yen districts.
Tuyen Quang's main task in the 2021 - 2025 period is to plant over 20,000 ha of new large timber forests and continue to maintain over 69,000 ha of existing large timber forests at the same time. The province aims to meet the great demand for wood materials for export furniture processing. By-products can be used as wood pellets or chopped wood chips to improve the added value and sustainable development, the income and living standards of forestry laborers.
Authors: Dao Thanh - Van Thuong
Translated by Samuel Pham
You might be interested in