Listen and subscribe to "Vietnam Innovators" in English: Apple Podcasts | Spotify | Google Podcasts | YouTube.
Listen and subscribe to "Vietnam Innovators" in Vietnamese: Apple Podcasts | Spotify | Google Podcasts | YouTube.
Carbon dioxide emissions are the primary driver of global climate change, one of the world's worst enemies. Despite efforts to slow it down, emissions have continued to grow rapidly; close to year-end, the world now emits over 36 billion tons, compared to the 34 billion tons in 2020. In Vietnam, we produced 321.9 million tons in 2020, ranking third highest in greenhouse gas emissions in Southeast Asia after Indonesia and Thailand.
It's commonly heard on TVs that to avoid the worst impacts of climate change, the world needs to urgently reduce emissions. But, how this responsibility is shared between regions, organizations, and individuals has been an endless point of contention in both international and national discussions.
In this episode of Vietnam Innovators, Hao Tran has an insightful talk with Tim Evans, CEO of HSBC in Vietnam, one of the world's largest banking and financial services organizations, serving more than 40 million customers through their global businesses. 
With its region-wide influence and reputation, the bank has been among the leading companies in the net-zero carbon front, with the launch of the "Investing in Nature" program in 2002 — marking its first commitment to the environment. Since then, the bank has established climate friendly initiatives, committed to supporting the transition to a low carbon, sustainable economy.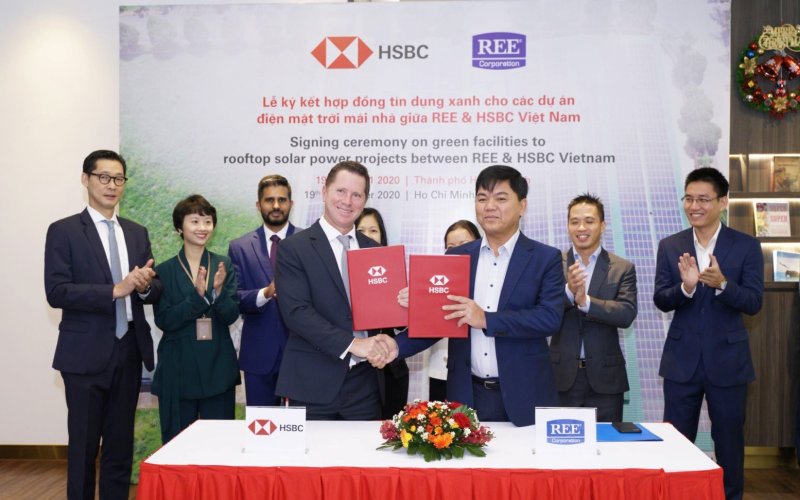 HSBC Vietnam backs major rooftop solar energy project. | Source: HSBC Vietnam
Now or never: Vietnam has to step up its game in sustainability
Ho Chi Minh City is among the top cities in the world with populations most likely to be severely affected by climate change. If you feel that the city is facing extreme weather more frequently and its flood mitigation responses have not kept pace, you are not wrong. Rising sea levels threaten to engulf the eastern part of Ho Chi Minh City in water by 2030, according to research by Climate Central. 
As a result, Vietnam urgently needs to level up its action towards climate change. "For too long, all of us have been kicking the can down the road, but now we are in a position where we can take concrete actions because the technology is there allowing us to change our lifestyles," says Evans. "If you want change, be the change you want to see in others. When everyone takes the little steps, together we will make a difference for the future."
As a leading bank in green initiatives, Evans ensures that HSBC will help both retail and corporate customers reach their sustainable development goals. Launched in September 2021, the green deposit program for corporate and individual clients has been one of the first steps of HSBC sustainability in Vietnam, where deposited funds would be used to finance environmentally beneficial projects and businesses through customer lending. The program supports corporate customers in investing their surplus cash balances into environmentally friendly projects and initiatives while ensuring their stable and predictable returns.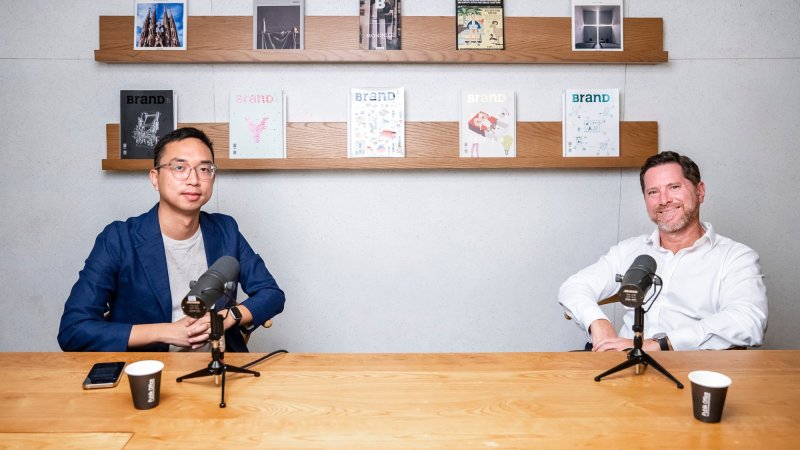 Vietnam Innovators host Hao Tran and HSBC Vietnam CEO Tim Evans | Source: Tin Phung for Vietcetera
HSBC is also working closely with the World Wildlife Fund Vietnam to restore a mangrove forest in Mui Ca Mau National Park. The five-year project is expected to restore 150ha of forest land that can absorb 20,000 tonnes of carbon annually, facilitate productivity at fish farms and protect 10,000 households in the Mekong Delta from natural disasters. 
These products and initiatives form part of HSBC Group's ambitious plan to provide between US$750 billion and US$1 trillion in sustainable finance towards a net carbon zero transition.
Answering Hao's question of whether the project is beneficial for the company, Evans affirms that "whatever's good for the society at large is good for the business. Furthermore, when we look at the investment community outside of Vietnam, there is a demand for investors to place their money into green assets."
Evans also notices the role of larger corporations in pushing small- and medium-sized enterprises to follow suit. "Even though these SMEs may not have financial ability to become green, HSBC and other domestic banks will work with and support them along the journey."
Young people are the driving force pushing Vietnam towards a more sustainable future
A common assumption is that younger generations — Gen Z and millennials — are more intensely concerned with global challenges. Born in the digital age, these generations are seen to be more health-conscious, socially aware and environmentally responsible. Evans consistently affirmed this narrative as it highlights these younger generations' willingness to voice up and fight for what they care about. 
"Sustainability really starts from each individual," says Evans. In the wake of the COVID-19 pandemic, not only the environment has the chance to bounce back because fewer people have gone out, people are more concerned about addressing environmental challenges and are more committed to changing their own behavior to advance sustainability.
The commitment to sustainability is even more pronounced among younger people and it has significant implications. As the CEO added, when the expectations on corporate responsibility increase, and as the transparency becomes more relevant, companies recognize the pressure of conforming to sustainable behaviors and they will change in accordance with it.
You might be interested in