Taurus Horoscope September 2021: The month of October is going to start smoothly. While you may not be in the Zodiac's top 10 most advantaged signs, you will still feel this month that you're evolving.
Monthly Planetary Horoscope
We have a study in extremes this month. October begins with 60 per cent of the planets retrograde, the maximum for the year. It will end with only 20 per cent of them retrograde – a drastic reduction. So, by the end of the month stuck projects start to 'unstick', they start moving forward. From here on retrograde activity will gradually lessen even more.
Health needs more attention from the 22nd onwards. As always, make sure to get enough rest. Do your best to maintain high energy levels. Enhance the health with detox regimes and through massage of the colon and bladder reflexes until the 7th. (You can locate these reflexes in the chart shown in the yearly report.) Safe sex and sexual moderation are important. After the 7th thigh massage and massage of the liver reflex will be good. A herbal liver cleanse might also be beneficial.
Your love planet Pluto starts to move forward on the 6th after many months of retrograde motion. So, there is more clarity in love. A current relationship will start to move forward – little by little. Still, singles are better off enjoying unserious love affairs rather than committed relationships. You're in a very strong social period – a yearly peak – from the 22nd onwards, but marriage is not advisable. Enjoy the social activity for what it is; it can be fun in its own right, regardless of where it leads.
The spouse, partner or current love is having a good month. He or she looks good and seems successful. You seem very involved in his or her finances.
Your financial planet Mercury is still retrograde until the 18th, so avoid major purchases or investments until after that date. Money seems to come the old-fashioned way this month, through hard work and productive service to others. Joint ventures or partnership opportunities can also arise. Your social grace, and social contacts in general, are important in your finances.
On the 22nd the upper half, the day side, of your Horoscope becomes dominant. It is time to focus more on your career and outer activities. Even the family will be supportive here. You can let home and family issues go for a while.
Though Uranus, your career planet, is still retrograde, the other planets involved with it are moving forward this month. This means that much of what was blocking your career progress is ending.
Taurus Monthly Horoscope October 2021. Photo: vietnamtimes.
Taurus Monthly Horoscope
The month of October is going to start smoothly. While you may not be in the Zodiac's top 10 most advantaged signs, you will still feel this month that you're evolving. It's important that you keep on moving forward yet avoid believing that you can be in control all the time.
However, this doesn't mean you shouldn't be cautious, whether you deal with love or family matters. Starting with October 22nd only, your bad memories are going to go away, moment in which you will be reborn. Before this day, you don't have enough patience, not to mention you question everything coming your way. If you keep your hindsight, then wellbeing is meant to come your way. Conflicts and ultimatums are not advised. While you may think October is not an eventful month, just have a look around and see how unexpectedly some people are acting. In other words, keep your eyes wide open.
For natives belonging to the zodiac sign Taurus, the month will begin on a good note. Most of your tasks will get accomplished on account of your luck and fortune. Some minor health related problems can crop up, and there are chances of students excelling in competitive exams. Long distance trips can also take place to fulfill educational requirements. Those of you who are preparing for government jobs will also be blessed with some fruitful reserves.
With regards to business prospects, mixed results will be obtained. Transactions should be done very carefully and maintain secrecy. Health of your children should also remain a priority during this month. With regards to love relations, an extreme amount of patience is required on your part during the initial half of the month. Conjugal life will remain blissful.
Tauruses will have an emotional and intense month. Situations that seem bothering will appear to them every step of the way, but they will learn a lot from them, not to mention they will feel free enough to spiritually develop, even if they will be in a bad mood and all the time frustrated. They will be more concerned with themselves than with social connections, yet this doesn't mean they will no longer pay attention to the people in their life. What Bulls need to do is trust someone in their family or a very good friend when it comes to a work matter. This will have some doors opening for them, especially if they are running a business. It will help them advance just the way they were looking to advance for some time.
At the same time, you also need to pay attention to the people you're collaborating with, as some may be jealous of your success, even say you don't deserve to receive some rewards for your efforts.
Taurus Monthly Love Horoscope
Tauruses will have a positive October as far as romance goes. Those of them who are single may realize someone in their close social circle attracts them a lot. At the same time, the Eros asteroid in the 9th House of Aries, just where Ceres and Jupiter are too, is going to favor interactions in academic environment, also with people of different nationalities and culture.
It should be noted that meaningful relationships matter now, not flirting or adventures. Tauruses will want to expand their horizon and change their life perspective. Those of them in a relationship will be influenced by Mars in the 7th House of Aries, on October 4th, and the Sun there until October 22nd, to take romantic initiatives, even to commit and get married.
For the entire month, Venus, the Sun and Mercury are going to transit the 8th House of Aries, whereas the New Moon will be in Scorpio on October 27th, signalling how important intimacy and mutual trust are, not only in the relationship, but also when interacting with others.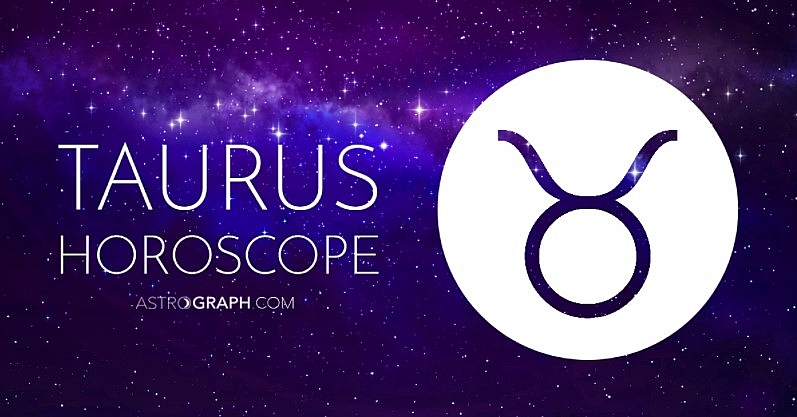 Taurus Zodiac Sign. Photo: astrograph
Taurus compatibility is impacted by the adverse star configurations in October 2021. There may be disharmony and distrust in the relationships. It is necessary to have good communication with your partner and settle things amicably which may lead to a pregnancy.
Marital relationships will be rocked by differences of opinion between partners. You should not allow things to get out of hand. By the 25th of the month, the resolution is possible and there will be romance and seduction in the marriage. Single persons should be more confident and make efforts to find love in social circle. Do not be suspicious and take decisions when required. You will surely succeed. The married couples might lead a harmonious life, with increased intimacy between them. But there are chances for some differences of opinion cropping up with family members. So, it is better to avoid arguments with them. But overall, you may enjoy cordial relationships with relatives, friends, and others. This can keep you happy.
The beginning of the month may be full of bitter experiences for the ones in love. The transit of Sun and Mars in the fifth house will reduce tolerance and increase virility. You should not get in a hurry, otherwise a dispute started with trivial matters can turn into a serious fight.
Confrontation can lead to a breakup. So if you want to preserve relationships, then you will need to be patient. Bring sweetness to speech, otherwise keep silent. Don't say a word unnecessarily. Your sweetheart will keep an eye on your words. Avoid reconciliation as much as possible in the first half of the month.
For this, the latter will be better, when the sun will come out of the fifth house on October 17 and enter the sixth. This will provide partial happiness. Mars will also leave on October 22 from the fifth house. Thereafter, conditions will show a rapid improvement. It will be a chance to spend a good time with my sweetheart.
Monthly 2021 horoscopes are not conducive for good family relationships. Astral configurations will create disharmony in the family environment. There may be conflicts and misunderstandings between family members. Problems with siblings are likely and you should make efforts to resolve the problems.
Children will be adversely affected by the family environment. Even the star positions are not helpful for their educational and sports activities. Their relationship with family members and school authorities will be volatile. Parents should make all efforts to help them progress well in their studies.
Taurus Monthly Money Horoscope
They need to pay attention to how much money they're spending if they want to avoid financial difficulties. All in all, October looks like it's going to be good.
You will continue the positive streak from the previous month, especially when it comes to business and career. People will see you as their best leader or collaborator. In case you are looking for a job, rest assured you're going to find one.
It looks like the planetary placements may improve your financial condition. This month looks to be the right one for investing in stock trading companies and making profits. You might be able to manage your day-to-day monetary needs comfortably and also save money for the future.
2021 October forecast for Taurus zodiac is not at all propitious for the financial progress of business people. Traders and exporters will not make any progress and they may have to take loans or dip into their savings to cover their expenses. Fine arts dealers will fail to sell their products.
Astral aspects like the 2021 Mercury retrograde are not beneficial and you may not get any help from financial agencies. Speculations and investments fail to give the desired profits. Starting new business ventures should be postponed.
From an economic perspective, this month will be considered mixed overall. The beginning of the month can be very encouraging. Due to the influence of Sun and Mars on the fifth house, economic activities will be good. There will be enthusiasm in work. You will be successful in completing your work with your efforts and making your source of income. The conjunction of Jupiter and Saturn in the ninth house will create strong economic benefits.
It is possible to get funds from various projects. But this month there will be income, so will expenses. Mercury and Venus in the beginning of the month in the sixth house will be looking at the Dwadash i.e. the sense of expenditure. This can also lead to extravagance.
There may be a tendency to spend on appearances and luxury, but if Venus changes the zodiac soon and moves to the seventh house, then the inclination towards luxury will be less. Time to trade will be moderate. Sources of income will remain. In the latter part, there may be laziness about work. Avoid this. Do not steal hard work.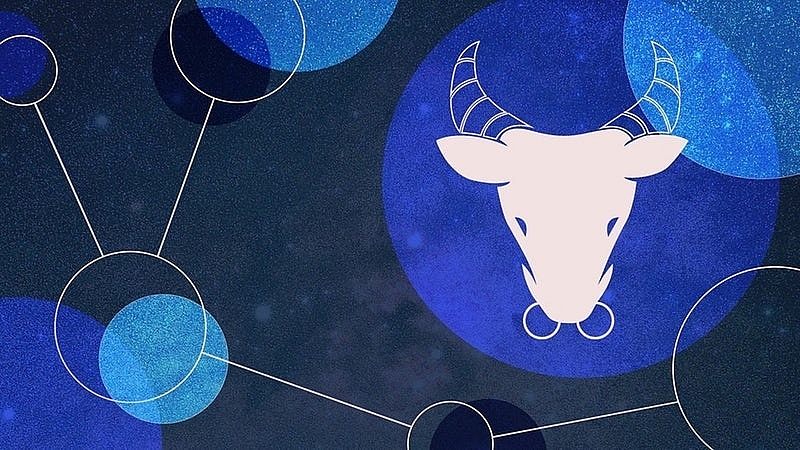 Taurus Zodiac Sign. Photo: bustle
Taurus Monthly Career Horoscope
Tauruses who need to sign some contracts or carry on with career plans shouldn't make commitments until the 13th of the month, as Mercury in Aquarius will be in a tensioned aspect with their sign, not favoring their performance as far as work goes. After October 13th, they will become able to dedicate themselves to their profession in a calm manner, not to mention their career goals are going to be achieved.
There are possibilities for the employed to perform even memorable feats in work, now. The office atmosphere is likely to be favorable to you, and you may get a good name there. But the planets do not seem to favor growth for those in government jobs. So even your hard work may get you only limited results now.
Businesspersons could face competition in trade. So you may have to be careful while making investments. But joint ventures might do well this month. This period could also prove profitable, particularly for those in readymade garments or allied businesses. There are also chances for those awaiting business loans from banks to get them now.
2021 Taurus horoscope for career does not augur well for professionals for their career development. Planetary configurations are not beneficial and will make the office environment quite unhealthy. Relationship with colleagues and management will not at all be congenial. This will not help accomplishing your work schedules. You will be toiling hard without any benefits. To keep your mental equilibrium, you can think of engaging yourself in humanitarian service and religious engagements.
From the perspective of work and career, the month of October will give mixed results for you. Lord Saturn is residing in the ninth house and the lord of the eighth house, Vrihaspati or Jupiter is conjugated with him. Both the ruling lords of eighth and tenth houses are together in the ninth house, which doesn't seem to be very good for your career.
Along with this, Jupiter also considers Saturn as an enemy. However, Saturn is in conjunction with Jupiter. Therefore, this combination will not yield the expected results. This will make your career prone to ups and downs. There is a possibility of a transfer which can even take place against your wishes. Mercury and Venus have seated in the sixth house.
The presence of two auspicious planets in the sixth house will reduce their auspiciousness. You need to be very careful with your opponents. Keep your plans to yourself. Do not reveal any plan to the people. Be discreet about everything.
However, Venus will change its zodiac at the beginning of the month and will move into the seventh house. On October 17, the Sun will also enter the sixth house and after that on March 22, Mars will also move into the sixth house. In this way, your sixth sense will get activated. You can dominate your rivals because of the sixth house.
Your opponents will not stand a chance in front of you. Employed people will also be appreciated for their work. Establish your dominance by performing well and win over your opponents. The first half of the month will be more favorable for business. Some problems may occur in the latter half. Transactions should be carried out cautiously and behave amicably, otherwise there is a possibility of disputes, which can even pave the way for legal wars .
Taurus Monthly Health Horoscope
Bulls who took good care of themselves on the past few months won't have any health problem, not to mention they'll be in a good month for the entire October. Your health appears good, and regular exercise and walking can help you maintain it well. But there are chances for the aged to suffer from stomach-related ailments like constipation. So, please be cautious about your food intake.
Obviously, problems in the couple will attack your nervous system, and you may feel physically down or mentally unstable because of them, but if you meditate or use some mind control techniques, you can overcome any crisis situation. Just relax, as this won't only help you, but your partner as well.
October 2021 Taurus horoscope for health conditions predicts fabulous prospects. Stellar positions are encouraging and this will keep all chronic diseases at bay. Routine medical attention will take care of small health hazards.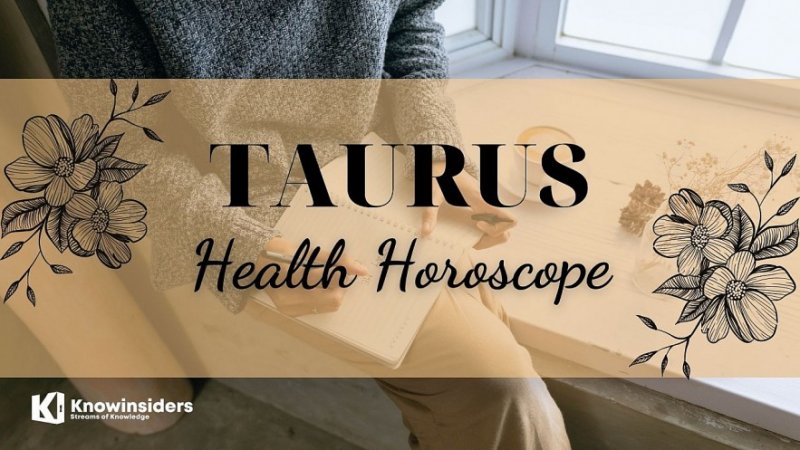 Taurus Health Horoscope. Photo: Knowinsiders.
You should make sure that you will stick to your regular fitness regime along with healthy diet plans. Excellent health will make your attitude quite pleasant and positive. Anxiety-related problems can be taken care of by relaxation techniques and sports activities.
From the health perspective, the month can be a bit disturbing. Being in the sixth house of the zodiac lord at the beginning of the month can cause health problems. There will be a lack of immunity. But on October 2, Venus will change its zodiac sign and go in the seventh house and will be looking at the lagna from there. This will keep the balance. The latter half of the month can be troublesome, as the transit of the Sun and Mars will enter the sixth house.
On October 17, Sun and October 22, your diseases will come in the sixth house. Although being here, disease-resistant capacity also improves, but at the same time diseases also increase. Stomach problems can be the most annoying. If you are a stomach patient, then you need to be very careful about food, otherwise the hospital may get dizzy. There may also be problems of boils, fever, etc., but there will be nothing special to be disturbed.
Best Days Overall:
3, 4, 12, 13, 21, 22, 31
Most Stressful Days Overall: 1, 2, 8, 9, 14, 15, 28, 29, 30
Best Days for Love: 4, 8, 9, 10, 13, 18, 19, 22, 29, 30
Best Days for Money: 5, 6, 7, 14, 15, 23, 24, 25
Best Days for Career: 3, 4, 12, 13, 14, 15, 21, 22, 31
Ruby Lee
You might be interested in