As many as 407,283 people were vaccinated against Covid-19 on July 30 alone, taking the total number of vaccinated people nationwide to more than 5.9 million.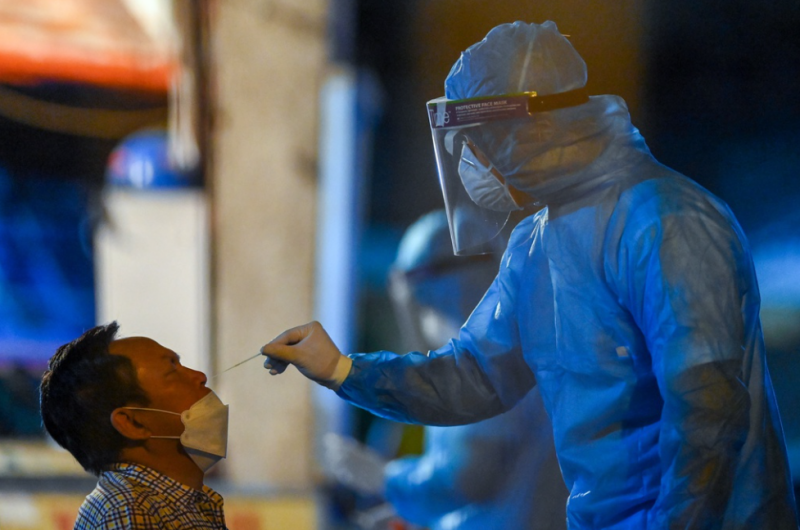 Photo: Zing
4,060 more local infections detected
A total of 4,060 new domestic cases of Covid-19, with 2,503 in Ho Chi Minh City were recorded during the past 12 hours, taking the infection tally during the latest wave of coronavirus outbreaks to 137,317, the Ministry of Health announced on July 31 morning.
Of the total figure apart from Ho Chi Minh City, the country's current biggest coronavirus hotspot, Binh Duong reported 868, Dong Nai (222), Tien Giang (123), Ba Ria - Vung Tau (76), Can Tho (55), Vinh Long (48), Binh Thuan (38), Dong Thap (31), Phu Yen (28), Kien Giang (16), Dak Lak (11), and Son La (10). The remaining localities logged single-digit infections.
Among the new cases, 973 were detected in the community and the remainders in isolation or lockdown areas, VOV cited.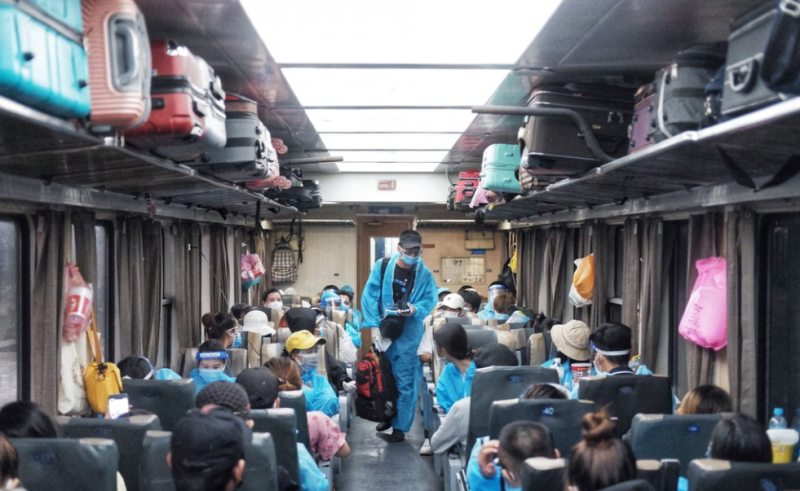 Photo: Zing
Ho Chi Minh City speeds up Covid-19 vaccinations
All people above 18 years old living in Ho Chi Minh City will be vaccinated against Covid-19, Vice Chairman of the municipal People's Committee Duong Anh Duc told a meeting on July 30. To speed up the work, the city will set up mobile inoculation groups besides fixed vaccination sites, he said, adding that the vaccinations would be conducted even at night.
According to the official, most of the vaccines in Ho Chi Minh City now are allocated by the Ministry of Health. One million doses of sponsored vaccines are expected to arrive at Tan Son Nhat International Airport on July 31. Between July 22-30, the city administered about 490,000 Covid-19 vaccine doses.
To reduce Covid-19 infections in the city, it is necessary to extend the social distancing period under the Prime Minister's Directive No. 16 by one-two weeks, after August 1 and the municipal administration will make an official announcement soon, Duc said.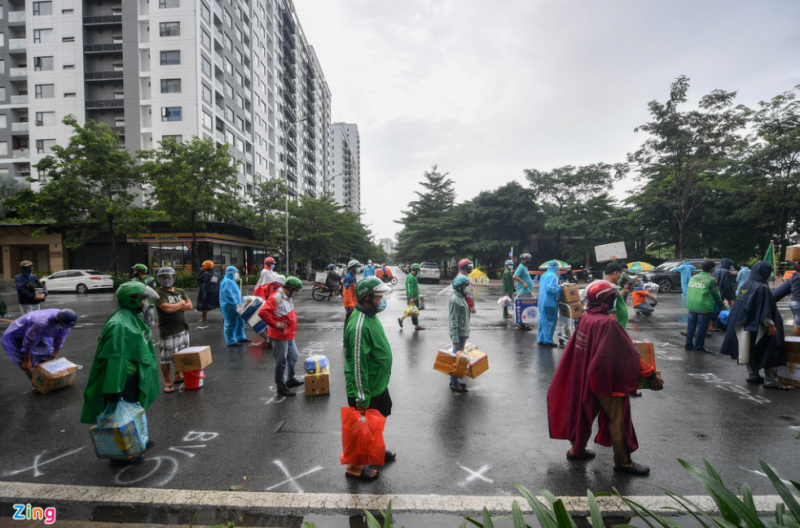 Photo: Zing
Covid-19 patients with no symptoms will quarantine at home for 14 days
Patients with locally acquired Covid-19 showing no symptoms, and with no underlying disease or obesity, will now be under 14-day home quarantine, according to new guidelines released by the Ho Chi Minh City Department of Health on July 29. The new guidelines aim to reduce the overload of Covid-19 patients at healthcare facilities and increase the quality of treatment for patients with moderate and severe symptoms in hospitals.
A patient under home quarantine must have a separate room with windows as well as a separate toilet, a trash can with a closed lid, and trash bags. Separate rooms are not required if members of a family are all patients. Food and essential supplies must be put on a table placed in front of the patient's separate room. Hand sanitizer and disinfectants for surfaces, saltwater for gargling, medical masks, thermometer, fever medicine, and vitamins should be available in the quarantine room.
Patients under home quarantine are required to always wear medical masks except when eating, drinking, and washing. Masks are changed twice a day. Patients must wash their hands thoroughly with soap and water or alcohol-based disinfectant before handling the masks. Their temperature must be measured at least twice a day and a health declaration must be made at least once a day via the electronic health declaration application. The district health center will come to their home to take samples for testing after 14 days. The patient will end the home quarantine if the testing results are negative.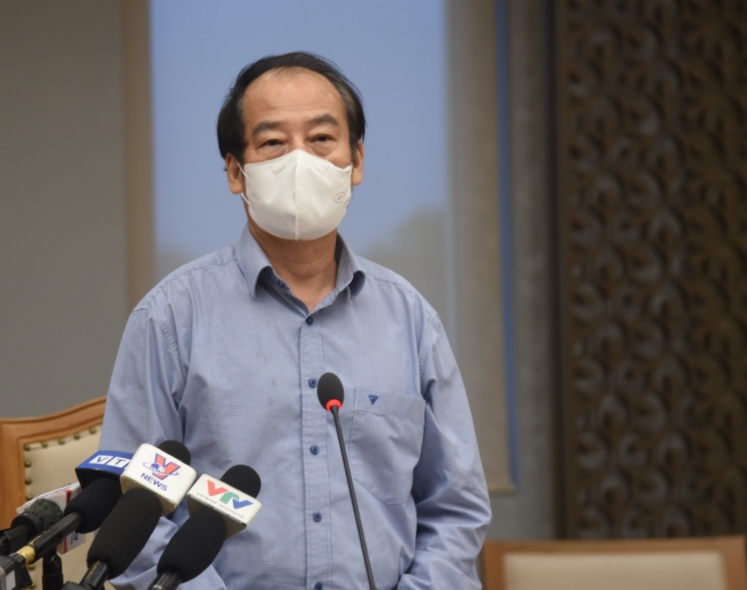 Assoc. Prof. Tran Dac Phu. (Photo: VOV)
Hanoi asked to work out home isolation plan for F1 cases
Hanoi has been advised to prepare a plan aimed at allowing F1 cases to isolate at home, with the number of Covid-19 cases being detected across the capital increasing every day, according to experts. Assoc. Prof. Tran Dac Phu, the senior advisor at the Public Health Emergency Operations Centre under the Health Ministry, emphasized that Hanoi remains a high-risk area with positive cases being detected through screening among the local community.
He noted that the capital has been advised to strictly implement a range of social distancing measures in line with the Prime Minister's Directive 16, whilst continuing to abide by 5K message. Due to the highly contagious Delta variant likely spreading widely among the community, residents are therefore required to stay at home and only go out for essential necessities, as advised by leading experts.
Phu stated that Hanoi should outline scenarios for quarantine and treatment facilities in the event that the number of infected cases increases sharply. He went on to emphasize that the pilot plan which sees F1 cases isolated at home is necessary due to the number of cases set to rise among the community in the near future, adding that contact tracing represents an important measure to isolate F0 cases and take them out of the community. Phu also underscored the importance of speeding up the vaccination process, but also avoiding large gatherings to curb the spread of the virus.
Vietnam has so far documented a total of 141,122 positive Covid-19 cases, including 2,235 imported, and 138,887 domestic infections. Furthermore, more than 32,710 coronavirus patients have recovered from the virus during the latest pandemic wave.
As many as 407,283 people were vaccinated against Covid-19 on July 30 alone, taking the total number of vaccinated people nationwide to more than 5.9 million.
" "
Valerie Mai
You might be interested in