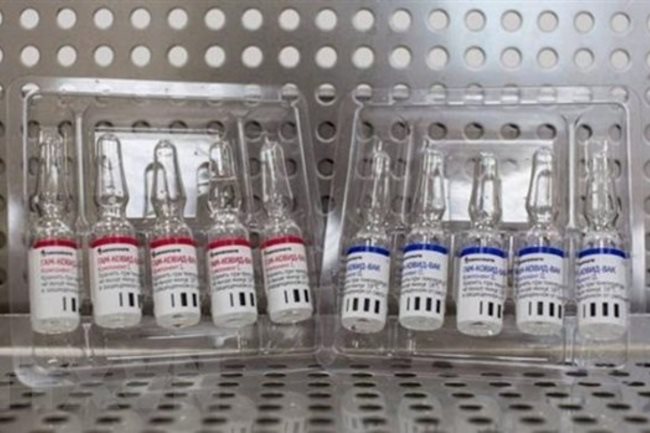 Russia's Sputnik V Covid-19 vaccine - PHOTO: VNA
HCMC - The Government has approved the Ministry of Health's proposal to permit the T&T Group to negotiate with the Russian Direct Investment Fund for the purchase of 40 million doses of the Sputnik V vaccine.
The group will buy the vaccines through legally mobilized funds and not the State budget or the Covid-19 vaccine fund.
The Ministry of Health will work with the group and competent authorities to control the quality of the vaccines and give them to the people free of charge.
The Ministry of Foreign Affairs is tasked with conducting related diplomatic procedures, while the Ministry of Transport will be responsible for transporting the vaccines.
Sputnik V is an adenovirus viral vector vaccine developed by the Gamaleya Research Institute of Epidemiology and Microbiology. It was registered on August 11, 2020, by the Russian Ministry of Health.
The Russian vaccine is administered in two shots, three weeks apart, has a six-month shelf life and needs to be stored at -18 degrees Celsius. The vaccine is said to be 91.6% effective against symptomatic Covid-19.
On March 16, Russian Security Council Secretary Nikolai Patrushev arrived in Hanoi with 1,000 doses of the Sputnik V Covid-19 vaccine, which Russia donated to Vietnam on an order from Russian President Vladimir Putin.
Vietnam has so far approved five Covid-19 vaccines for emergency use, comprising Pfizer, AstraZeneca, Moderna, Sputnik V and Sinopharm.
Up to now, the country has vaccinated over four million people against Covid-19 and more than 280,000 of them have received two doses.
You might be interested in