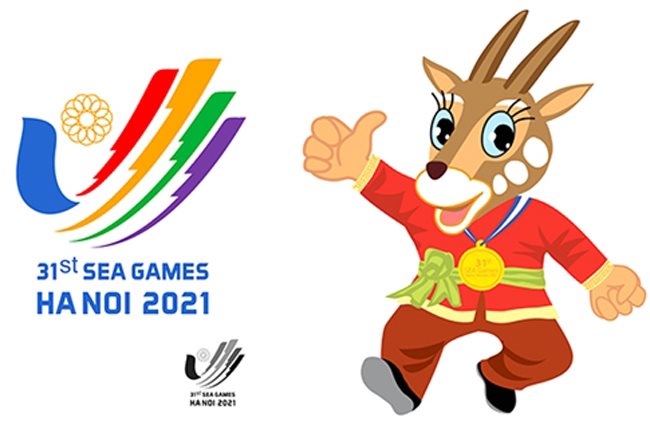 The logo and mascot of the 31st SEA Games. Vietnam has proposed postponing the event due to the complicated developments of Covid-19 - PHOTO: VIETNAM SPORTS ADMINISTRATION
HCMC – As the Covid-19 pandemic is still raging in Southeast Asia, the Vietnam Olympic Committee has proposed rescheduling the 31st SEA Games until July 2022.
At a virtual meeting on June 9, representatives of the Olympic Committees of other Southeast Asian countries said they would report the information to their Governments, the local media reported.
The proposal will be reviewed by the Standing Committee of the Southeast Asian Games Federation before an official decision is made.
Two weeks later, representatives of the Olympic Committees of countries in the region will continue discussing the plan for the 31st SEA Games, slated to take place late this year.
In the current fourth Covid-19 wave in Vietnam, which started on April 27, the country recorded more than 6,400 cases. The pandemic has also been spreading in other Southeast Asian countries, affecting the practice of athletes.
In addition, commercial marketing activities for the event have failed to achieve the expected results.
The organizer of the event also found it hard to ensure healthcare services for some 20,000 athletes, coaches, officials, referees and other staff of delegations, not to mention the audience.
If the Vietnam Olympic Committee's proposal is approved, this will be the first time that a SEA Games event is postponed.
The 31st SEA Games was supposed to take place from November 21 to December 2 this year in 12 localities of Vietnam and include 40 sports, with most of them being Olympic sports.
You might be interested in