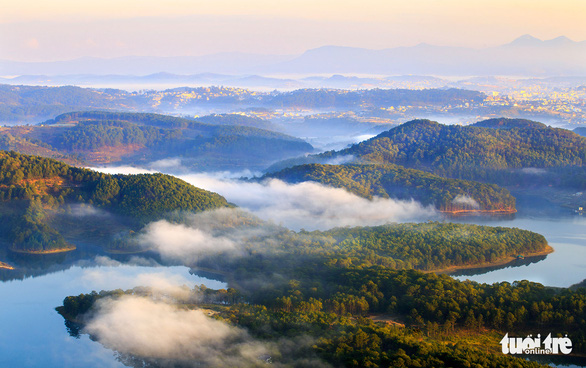 What you need to know in Vietnam today:
COVID-19 Updates
-- The Ministry of Health reported 24 local coronavirus infections in Vietnam on Friday morning, taking the country's tally to 4,833 patients, including 2,689 recoveries and 40 deaths.
-- Ho Chi Minh City is isolating eight sites liked to five COVID-19 cases that have been detected since Tuesday.
Society
-- Hanoi chairman Chu Ngoc Anh presented certificates of merit on Thursday to local customs officers and other forces to laud their cooperation in seizing 127.5kg of drugs and arresting 16 people from April 6 until now. This racket dealt in drugs in Hanoi, Hai Duong Province, Binh Duong Province, and Ho Chi Minh City.
-- Ho Chi Minh City authorities have suspended express boat services from District 1 to Can Gio and Vung Tau, and vice versa, over recent COVID-19 outbreaks.
-- A whale, three meters long and 300kg in weight, died washing up on a beach in Quang Nam Province, located in central Vietnam, on Thursday, according to Tran Van Siem, a local official.
-- A Hanoi court sentenced Le Thi Lieu, 35, to five years in jail on Thursday for masterminding a scheme to have four people pose as business owners to accompany Vietnam's legislature chairwoman and her entourage during their working trip to South Korea in 2018. The four then hid themselves in the country.
-- Police in Ho Chi Minh City said on Thursday that officers were dealing with a group of Chinese people they caught illegally entering Vietnam on Tuesday to allegedly scam locals via 'investments' in securities and cryptocurrencies. 
Business
-- Mazda, Honda, and Toyota have recalled tens of thousands of vehicles over faulty fuel pumps this month, according to statistics.
World News
-- Belgian authorities rescued 49 migrants off the coast on Wednesday, most of them of Vietnamese origin and probably seeking to reach England by boat, AFP reported, citing Bruges' prosecutor.
-- "India's output of COVID-19 shots for August-December is likely to be lower than the government's public estimate," Reuters said, quoting internal projections two sources shared with it.
You might be interested in