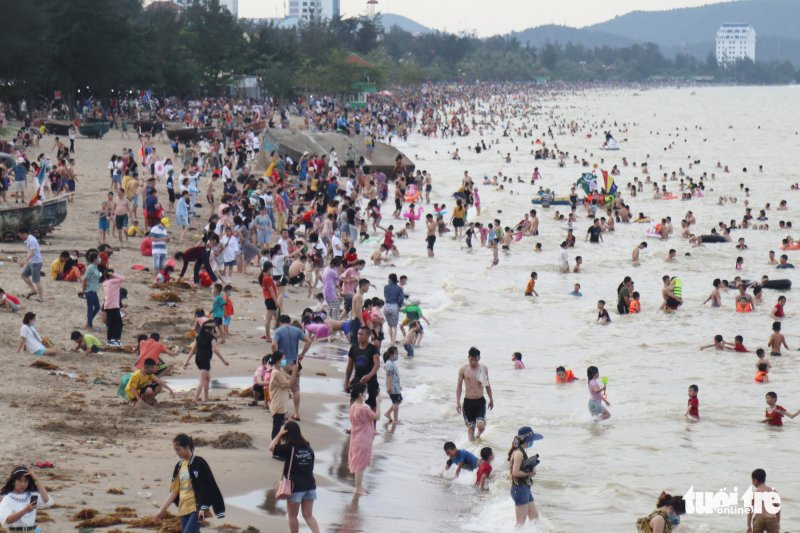 Here are today's leading news stories:
COVID-19 Updates
-- Vietnam recorded four local COVID-19 cases in northern Ha Nam Province and Hanoi and ten imported infections on Friday afternoon, bringing the national tally to 2,928 patients, with 2,516 recoveries and 35 virus-related deaths.
-- Vietnamese Prime Minister Pham Minh Chinh announced an emergency aid worth $500,000 to help Laos cope with the COVID-19 pandemic in his letter to Lao Prime Minister Phankham Viphavanh on Friday. 
-- The Ho Chi Minh City Center for Disease Control announced that arrivals from villages where COVID-19 patient resided in Ha Nam, northern Hung Yen Province and Hanoi will be subject to 14-day home quarantine and virus test starting Friday. 
-- There are four COVID-19 cases in Vietnam infected with a coronavirus variant believed to be behind a devastating surge of the virus in India, according to the result announced Friday following genetic sequencing of the patients' samples by the National Institute of Hygiene and Epidemiology.
Society
-- A sleeper bus hit a truck head-on, killing the truck driver, and seriously injuring the bus driver on the section of National Highway 14 passing through Bu Dang District in southern Binh Phuoc Province on Friday afternoon.
-- A bus stop shelter on Dien Bien Phu Street in Binh Thanh District, Ho Chi Minh City suddenly collapsed at around 6:00 pm on Friday. Two passersby fortunately avoided when the incident happened.
-- People arrived in droves in Cua Lo Town, located in north-central Nghe An Province, to enjoy beach swimming on Friday.
-- Da Lat-bound holiday makers from Ho Chi Minh City spent more than 17 hours on their vehicles but still failed to reach the capital city of Lam Dong Province in the Central Highlands region due to a nightmare traffic jam on Bao Loc Pass on Friday. It normally takes a maximum of seven hours to travel from Ho Chi Minh City to Da Lat by car.
-- A video capturing a woman insulting, hitting and biting traffic police officers, claiming that she is a police officer as well after she was booked for not wearing helmets while riding a motorbike on a street in Hanoi went viral on social media on Friday.
Education
-- Authorities in Ha Nam Province on Friday decided to request local students to stay home to prevent coronavirus transmission one more week after the four-day public holiday to celebrate the Reunification Day (April 30) and the International Workers' Day (May 1).
You might be interested in