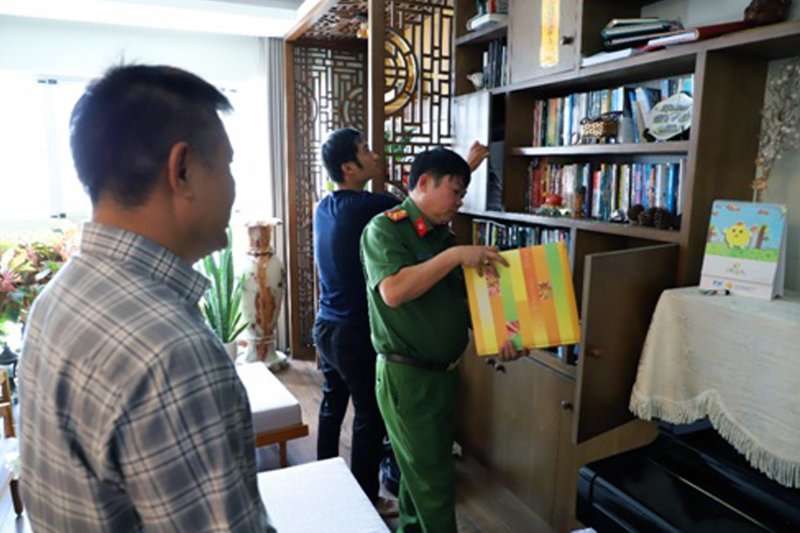 Police in the southern Vietnamese province of Dong Nai on Wednesday inspected nine locations and arrested a company director for being involved in a huge fake gasoline ring that sold 200 million liters of bogus and substandard gasoline to the market.
The Dong Nai Department of Public Security confirmed it had apprehended Tran Huy Lap, general director of Phuc Lam Petro JSC.
Dong Nai police also coordinated with officers under the Ministry of Public Security and their counterparts in Ho Chi Minh City, southern Ba Ria-Vung Tau Province, southern Binh Phuoc Province, and the Central Highlands province of Lam Dong to examine nine locations, including Laps' house, Phuc Lam's headquarters, and some filling stations.
Phuc Lam Company has six shareholders and is headquartered at 60A Hoang Quoc Viet Street in Phu My Ward, District 7, Ho Chi Minh City, officers stated.
The general director is Tran Huy Lap, 61, who resides in Phu Nhuan District.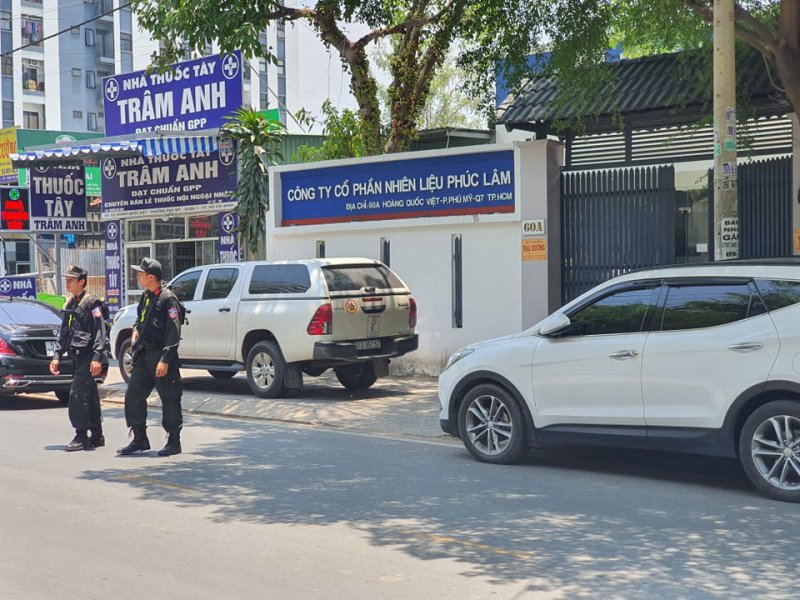 The headquarters of Phuc Lam Petro JSC in Ho Chi Minh City. Photo: Minh Hoa / Tuoi Tre
The firm registered its business operations for the first time in 2013 and as of June 29, 2020, the company's investment capital had reached VND153 billion (US$6.6 million).
This is the latest development in the investigation into an illegal racket that traded a massive amount of bogus fuel in multiple localities in southern Vietnam.
Dong Nai police began breaking up the ring in early February, when more than 500 officers raided many warehouses and filling stations, as well as workplaces and homes of those involved in Dong Nai, Ho Chi Minh City, Vinh Long, Long An, Vung Tau, and Can Tho.
Another team of officers caught many ring members red-handed trading fake gasoline on several ships along a section of the Hau (Back) River in the Mekong Delta province of Vinh Long.
Police investigation showed that the ring had sold about 200 million liters of fake and substandard gasoline to the market since August 2020.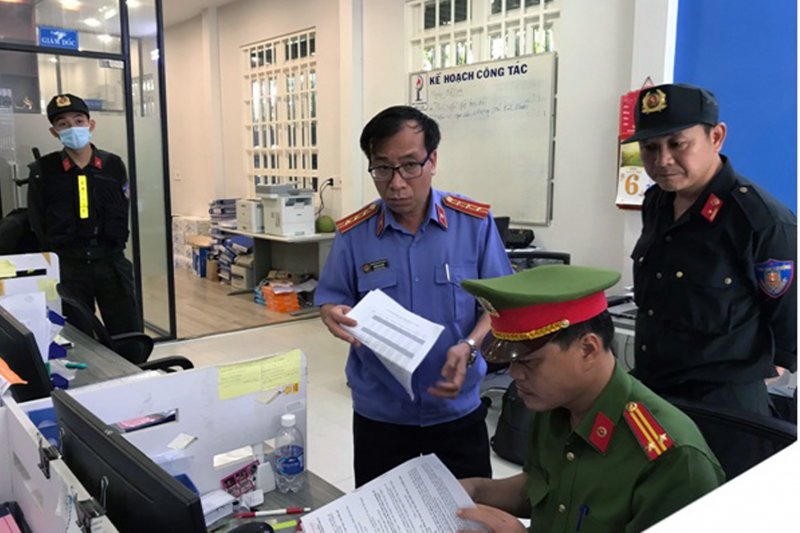 Police inspect the headquarters of Phuc Lam Petro JSC in Ho Chi Minh City, April 7, 2021 in this supplied photo.
During the regular press meeting of the government on March 31, Major General To An Xo, spokesperson of the Ministry of Public Security, said that 53 suspects had been probed for being involved in the racket.
Among them, 52 were charged for smuggling while the other was indicted for taking bribes.
Officers confiscated 14 ships, 10 tank trucks, 13 cars, millions of liters of gasoline and chemicals for making fake gasoline, over VND123 billion ($5.3 million) in cash, 15 savings books, and other documents.
They have also sealed off several inland waterway terminals, dozens of filling stations, and multiple bank accounts worth over VND200 billion ($8.6 million).
"The fraudulent trading took place for a long time and on a large scale, abetted by several individuals and organizations," Major General Xo stated.
You might be interested in