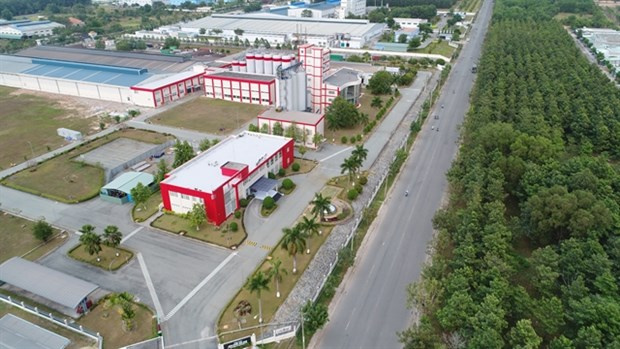 My Phuoc Brewery of
Anheuser-Busch InBev
Vietnam. (Photo courtesy of the company)
HCM City (VNS/VNA) – Anheuser-Busch InBev and SAB Beer announced their merger in Vietnam on January 12 following the approval of the Ministry of Industry and Trade.
In 2016 the two breweries had made what was described in the media as the deal of the century, with the merged entity, Anheuser-Busch InBev, becoming the largest beer producer in the world and owner of eight of the 10 top global beer brands.
All SAB employees will become Anheuser-Busch InBev Vietnam employees with their labour contracts intact, the companies said.
SAB's brewery in VSIP Binh Duong will produce Budweiser and Beck's while Anheuser-Busch InBev's My Phuoc Brewery will continue to brew Hoegaarden beer and some others to export to Japan and Southeast Asia.
AB InBev believes this merger in Vietnam would enable it to increase capacity, simplify resources in the supply chain, logistics and most importantly, market expansion./.
VNA
You might be interested in