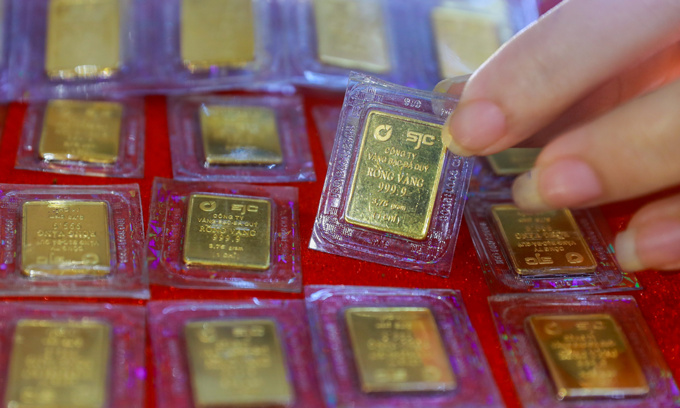 The state-owned Saigon Jewelry Company was selling its popular SJC gold at VND57.2 million ($2,484.62) per tael, up 0.17 percent from Tuesday. A tael equals 37.5 grams or 1.2 ounces.
The country's largest jewelry company, DOJI, was also selling at the same price on Tuesday.
In the last three days, prices have increased by around 1.5 percent to their highest point since September 3 last year.
Global gold prices rose 0.1 percent to $1,950.46 per ounce after hitting a peak in almost two months earlier in the session as the U.S. dollar went to a low not seen in more than two years, according to Reuters' data.
Other reports have said that investors are waiting for the outcome of the U.S. Senate runoff elections in Georgia, which will have a bearing on the fiscal policy adopted by President-elect Joe Biden's administration.
"The underlying motivations in gold are unchanged, with lower interest rates, high inflation expectations, weaker dollar…, all these are supportive for gold in the near to long term," said Howie Lee, an economist at OCBC Bank.
You might be interested in