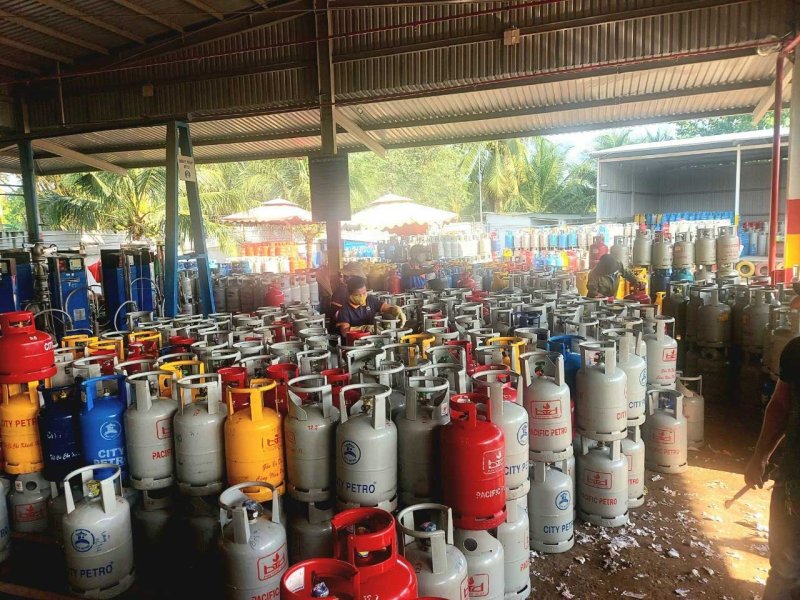 HCMC – The domestic retail cooking gas price surged by over VND60,000 per 12-kilogram cylinder starting today, February 1, following the soaring global prices of the product.
In Hanoi City, a 12-kilogram cylinder of the Petrolimex cooking gas is priced at VND480,500, up VND62,000 against the January level, the local media reported.
The retail price of the City Petro gas product picked up VND63,000 per 12-kilogram cylinder at VND477,000, while the price of a 45-kilogram cylinder of the product increased by VND235,000.
Similarly, the price of the cooking gas product at Pacific Petro jumped by VND63,000 per 12-kilogram cylinder at VND510,500.
Nghiem Xuan Cuong from Petrolimex Gas Corporation said that a surge in global gas prices pushed up the local retail price of the product. Global suppliers have announced that gas prices in February average out at US$790 per ton, up US$192.5 per ton against the previous month.
You might be interested in