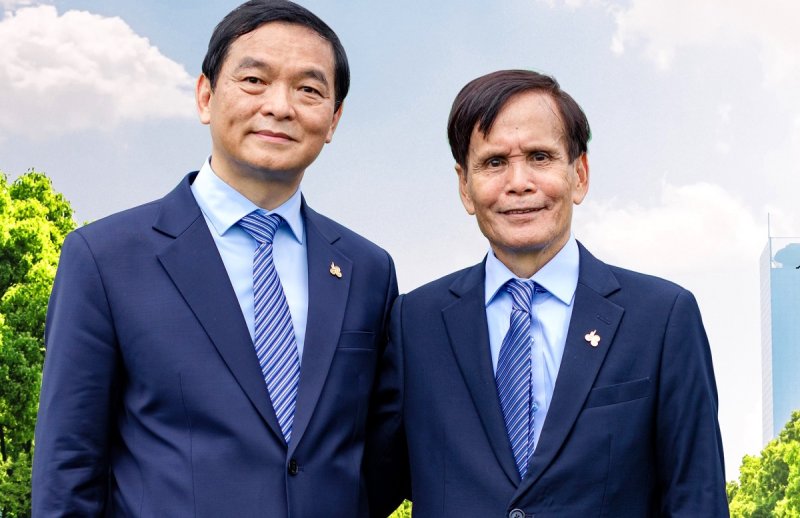 HCMC – Having served as chairman of Hoa Binh Construction Group JSC for 35 years, Le Viet Hai decided in mid-December of 2022 to step down as from early this year but later rolled back his decision.
On December 14, the firm announced that it had accepted Hai's letter of resignation, and elected Nguyen Cong Phu, a member of the board of directors, as chairman of Hoa Binh Group with effect from January 1, 2023.
Hai's resignation reportedly paved the way his son, Le Viet Hieu, to return to the seat of CEO. Hieu served as CEO of Hoa Binh from July 2020 to July 2022 and later took up the post of permanent deputy CEO because the new Enterprise Law does not allow the CEO of a company to have blood relations with other senior business executives including chairman and board members.
Hoa Binh currently has no CEO.
In late 2022, the firm suspended Hai's resignation as chairman and a member of the board of directors and the appointment of Phu as chairman of Hoa Binh Construction Group JSC.
According to the firm, the latest move was aimed at consolidating the leadership and smoothing its business operations just ahead of the Lunar New Year holiday.
In response to the suspension, on the first day of 2023, individual members of the firm's board of directors, including Nguyen Cong Phu, Le Quoc Duy, Duong Van Hung and Albert Antoine, jointly issued a press release rejecting Hai's announcement and following the schedule to serve as chairman of the firm.
These members said that Hai's move was unreasonable, affirming that the decision, which was passed on December 14, 2022, remained valid.
Following their response, Hoa Binh issued an announcement signed by Le Viet Hai as chairman of the firm, reading that "Any information that is not issued officially by Hoa Binh and Le Viet Hai as its legal representative is invalid."
On January 3, Hai wrote to the firm's shareholders insisting that all announcements and information issued by him, the chairman and legal representative of the firm, are valid.
Hai also said that the above members were ruining the prestige and fighting for control of the firm.
According to the firm's financial statement released in June last year, Le Viet Hai held a stake of 15.84% in Hoa Binh, while his wife and son owned a respective stake of 1.83% and 0.46%. In addition, his siblings held a combined stake of 2%. As a result, Hai and the relevant individuals owned a 20.1% stake in Hoa Binh.
You might be interested in