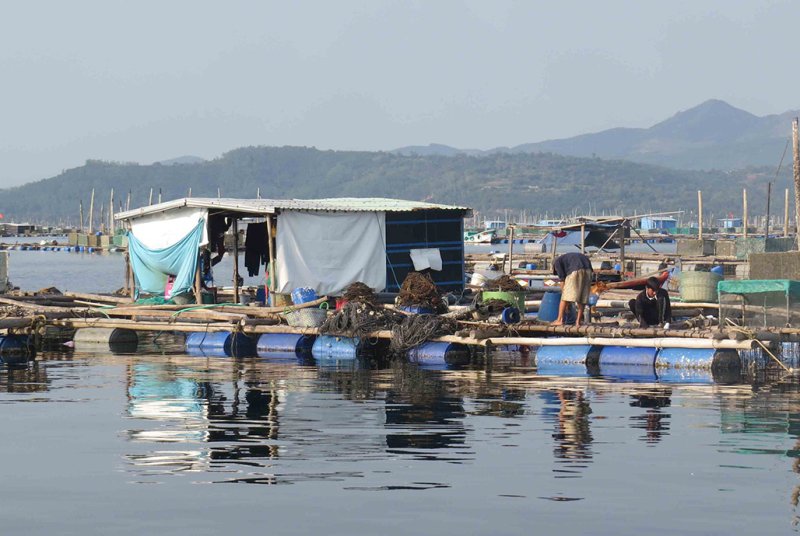 HCMC – Many businesses in central provinces have faced mass shrimp deaths due to recent extreme weather conditions.
The coastal province of Phu Yen has reported a mass death of shrimp after Typhoon Sonca struck. Heavy rainfall has changed the natural ecology of shrimp, with total loss at around VND2 billion, according to the officials.
In particular, Song Cau Town in Phu Yen Province has 82,600 seafood cultivation cages, particularly lobsters. The locality accounted for almost 60% of the province's farming cages, with a production capacity of more than 1,000 tons annually.
Previously, Typhoon Mulan caused significant lobster losses in the area, with roughly VND2.5 billion being gone, according to the Vietnam News Agency.
In early August, some 119 floating cages of fish and lobsters in Khanh Hoa Province were damaged due to a lack of oxygen in the water.
The unfavorable conditions have also made life difficult for other farming businesses, including those raising vannamei (or white leg) and black tiger shrimps.
In Quang Nam Province's Tam Ky District, roughly 50 hectares of vannamei shrimp died in the first season of 2022.
Meanwhile, environmental conditions have caused shrimp diseases and deaths in more than half of a 100-hectare farming area in Nghe An Province's Hoang Mai Town.
You might be interested in