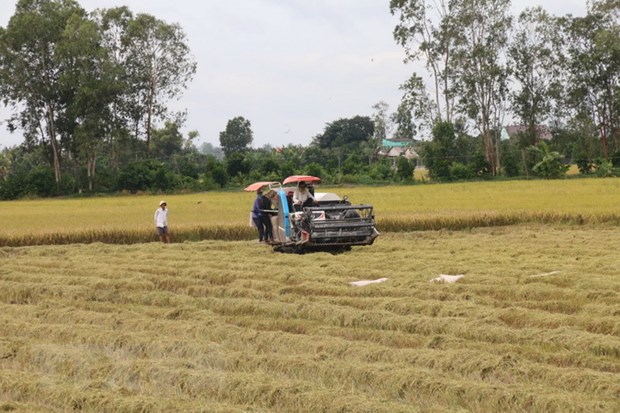 HCMC – The Mekong Delta province of Dong Thap has launched a sustainable rice value chain project in the delta as a public-private partnership (PPP), according to Senator Tim Ayres, assistant minister for Trade and Manufacturing of Australia.
The Australia-funded project is operated by the Australian Center for International Agricultural Research and Sunrise, one of Australia's largest branded food exporters, with an investment of over AU$5 million.
The universities of An Giang and Can Tho and the Cuu Long Delta Research Institute are participating in this project that will be carried out in the provinces of An Giang, Kien Giang and Dong Thap.
The cultivation land is set to cover one million hectares, joined by 1.5 million farm households in four years, from 2022 to 2025.
At the launch event on October 19, Senator Tim Ayres said that it was the first project to be implemented in the Mekong Delta in the form of PPP.
He added that Vietnam ranked third among the world's biggest rice exporters, with over 53% of the country's rice exports coming from the delta. The project was meant to offer mutual cooperation in learning for sustainable development.
The representative of Sunrise shared that the project's purpose was to encourage the implementation of sustainable rice production among co-operatives and farmers in terms of fertilizing, irrigating and minimizing production costs.
Le Thanh Tung, deputy director of the Crop Production Department under the Agriculture and Rural Development Ministry, said that agriculture production in Vietnam had been facing several challenges amid climate change, and has to seek new adaptations to boost productivity.
You might be interested in