Our surroundings directly impact our mental health. Studies show that a cluttered house would clutter our minds. And I don't want that.
I've made it a priority to put cleaning on top of my daily to-do list. The sight of a clean and organized living space helps me unwind after a long day at the office. House purgation gives me a sense of control over the already uncertain life.
But over time, cleaning has somehow become a burden. How do I squeeze hours of cleaning into my already-tight schedule every day?
Working for 10 hours at the office already wears me out. Add in the energy and effort I need to declutter the messy house and collect cat hairs from every corner — even thinking about it already exhausts me.
It dawned on me that I am in great need of a helping hand. However, hiring a domestic helper has never been an option for me since I'm never one to allow a stranger into my private place.
I used to have a mopping machine, which was a huge disappointment. It was a pain to keep the mop clean since I had to wash and rinse it manually. There was a time when I forgot to clean the mop and dragged it around the house. The fusty odor ended up filling the air.
Desperate to solve the problem and free myself from the stress, I consulted a few friends on what cleaning products to use. I got one particular answer: the Dreame Bot W10 Pro. Because of the name, I also often call it "bé Mơ" (baby Dream).
I was torn between two products in the W10 series but ended up with the Dreame W10 Pro. Thanks to the AI action system, the robot can navigate and pass obstacles well. Another big plus is its low noise level, which doesn't startle my cat when it's doing what it does best: Cleaning my space.
"Bé Mơ" is also self-cleaning, so I don't have to wash and rinse its wipes. But of course, I still take time to wash and dry the pads under the sun every weekend to keep them really clean. With the battery that lasts 170 hours and two separate tanks for clean and dirty water, which can hold 4.5 kilograms of litter and four litter, respectively, I feel completely at ease leaving my home in the hands of "bé Mơ."
It must be obvious now that I have this obsession with cleaning. I observe intently when cleaners carry super bulky mop devices to clean a hallway. From what I've seen, this device has two cloths rotating continuously to wipe and remove stains. I found the same thing in "bé Mơ" with two rotating mop pads, which help remove the most stubborn stains from the floor. But here's the most significant difference: I don't have to carry "bé Mơ" all around to make it function.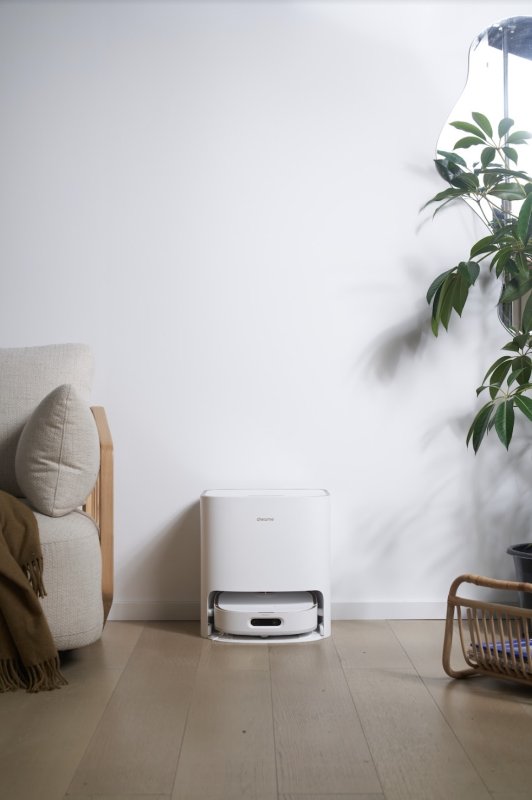 The D-Shape of Dreame W10 Pro is among the reasons I chose this product.
I am also fascinated by its D-shape. Most robot vacuum-mop on the market, including my old one, had a circular shape that made vacuuming in the corner and collecting cat hair seem impossible. This Dreame Bot W10 Pro offers more powerful suction than any machines I have ever bought (up to 4,500 PA compared to regular ones that only have 2,000-3,000 PA).
I know spending more than $900 exclusively for a house cleaning device — a vacuum mop at that — would sound ridiculous to most people. However, this is a worthy and necessary purchase to de-clutter my mind. Since I got this dream device, my house has always been clean, allowing me to relax and recharge after a day's work.
I am proud that I have grown enough to allow myself to live a comfortable, clean, and pleasant life. I believe I deserve it.
Dreame Technology is an innovative company with the vision to "enhance the living quality of global users."
The Company focuses on high-end cleaning appliances by leveraging astrodynamics technologies. The story of Dreame Technology started with a small group of students at Tsinghua University called "Skyworks". Dreame slowly grew and became a leader in technology and innovation in a series of unparalleled innovative advances such as the high-speed motor and multi-cone cyclone separation.
Translated by Bich Tram
You might be interested in