Frequent rapid testing at work, school, home and other facilities makes it possible for people to know their infection status when it matters most – making frequent screening an essential tool in the mitigation of COVID-19. According to a recent study published in JAMA, at least 50 percent of COVID-19 infections are estimated to have originated from exposure to asymptomatic individuals.
"To protect public health, we need to remain vigilant in identifying and slowing the spread of the virus through frequent testing even with vaccinations," said Sanjeev Johar, divisional vice president for Abbott's rapid diagnostics business in the Asia-Pacific region. "With authorization for the Panbio Self-Test, we are able to get these rapid tests into the communities that need them to enable testing at home, school and work to identify active infections."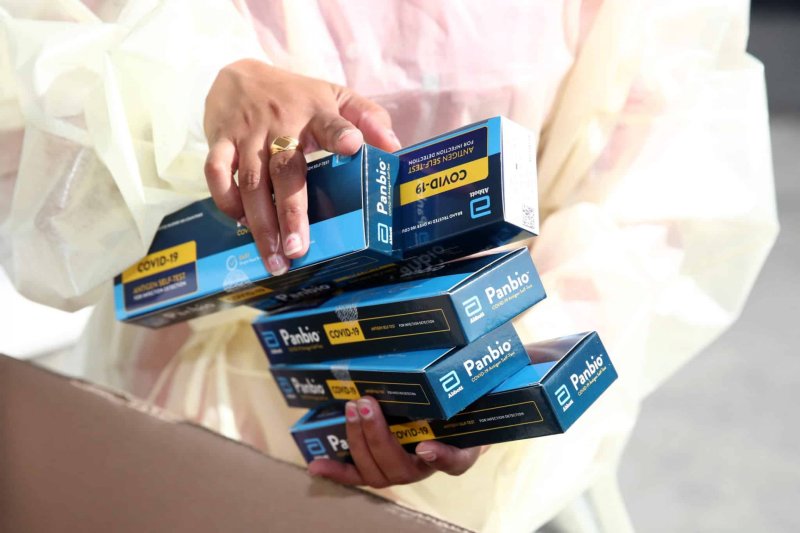 Reliable self-testing in 15 minutes to curb the spread of infection
Frequent testing makes it possible for people to know their infection status when it matters most. Self-testing has been authorized in throughout the world and is widely used throughout North America, Europe and Asia.
The Panbio self-test is fast and easy-to-use. The test can be used on symptomatic or asymptomatic adults and children, including infants with an adult's support. People need to perform a minimally invasive nasal swab and a few of additional steps following the Instructions for Use. Children under 14 should be supervised by an adult. The test provides results in 15 minutes, no instrumentation required.
Available at pharmacies nationwide, all materials required to perform the test, such as instructions, swabs, test devices and reagents, are provided in the box. For more information, please visit selftest.abbott.
Reporting of a positive result to health authorities is strongly encouraged and contact information is included within the Instructions for Use.
Panbio delivers reliable performance
Panbio COVID-19 Antigen is one of the mostly widely studied and used rapid antigen tests in the world.
In clinical evaluations with self-test users, the test correctly identified 95.2 percent of positive samples and 100 percent of negative samples. All samples were confirmed positive or negative by the Panbio COVID-19 Antigen Rapid Test Device (Nasopharyngeal).
Abbott's contributions to COVID-19 testing
Since the onset of the pandemic, diagnostics have been a focal point of the COVID-19 response and Abbott's main goal has been to get as many tests as possible to as many people as possible.
To date, Abbott has introduced 12 different COVID-19 tests to work in a variety of settings and stages of infection, including the fastest molecular point of care platform, lab-based molecular and serology tests, professional rapid antigen tests and self-tests. To date, we've shipped more than a billion tests worldwide to meet testing needs.
In addition to the Panbio COVID-19 Self-Test, Abbott also offers the Panbio COVID-19 Antigen Rapid Test Device for professional use which is CE-Marked and has received World Health Organization (WHO) Emergency Use Listing.
Abbott is a global healthcare leader that helps people live more fully at all stages of life. Our portfolio of life-changing technologies spans the spectrum of healthcare, with leading businesses and products in diagnostics, medical devices, nutritionals and branded generic medicines. Our 113,000 colleagues serve people in more than 160 countries. Abbott has been in Vietnam for 27 years and focuses on helping the people of Vietnam live their best lives through the power of good health.
You might be interested in