Bitcoin (BTC) saw inflows from institutional investors last week, breaking a five-week outflow trend, according to digital asset manager Coinshares.
According to CoinShares saidCardano (ADA), Solana (SOL) and Polkadot (DOT) also saw inflows over the week, suggesting that investors believe the market is likely to turn bullish in the near term.
"The cash inflow during a period of significant price declines suggests investors are viewing this as a buying opportunity at current prices."
Among the top digital assets, Ethereum (ETH) was the only cryptocurrency to see outflows over the past week, marking seven consecutive weeks of capital outflows.
"Ethereum continues to see outflows at $16 million over the past week. Ethereum outflow in the last 7 weeks is now up to $245 million… showing investors' bearish bias has been more focused on Ethereum than Bitcoin lately."
While Ethereum lost $16 million, its competitors Solana, Cardano, and Polkadot all saw small inflows of $1.5 million, $1.5 million, and $1.4 million, respectively.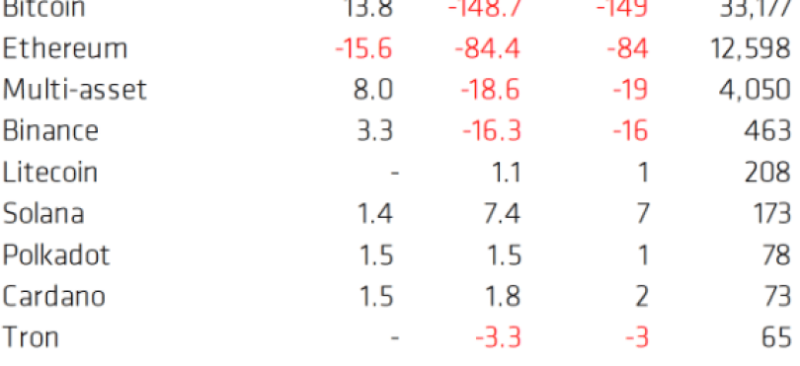 Source: CoinShares
Bearish sentiment in the crypto market showed signs of cooling in last week's CoinShares analysis, and that trend looks set to continue with institutional small-cap inflows this week.
Last week, Bitcoin received a capital inflow of $14 million after losing almost $320 million in the previous five weeks. However, small inflows failed to propel Bitcoin price higher as it is trading for $36,350 at press time, down 20% over the past seven days.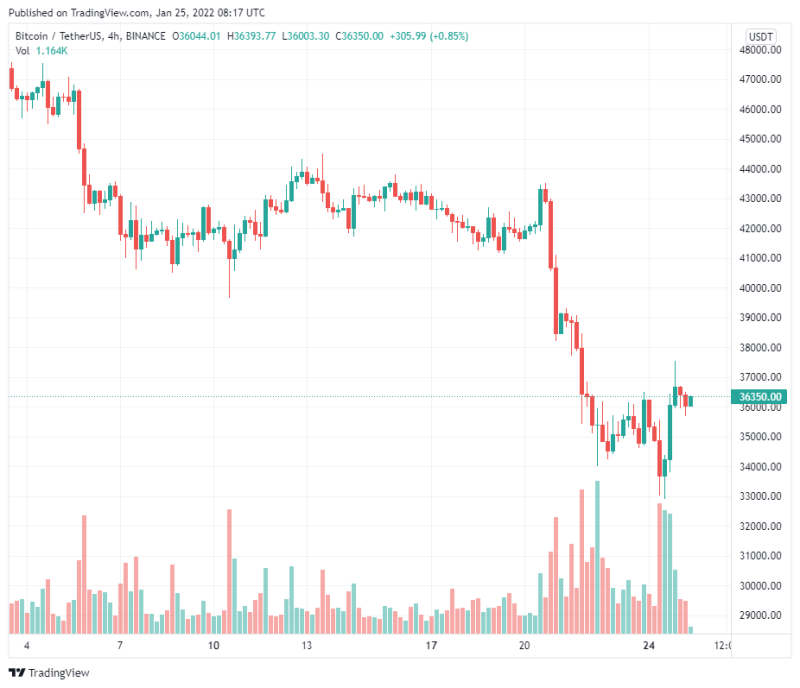 Bitcoin price chart | Source: Trade View
Join Bitcoin Magazine Telegram to follow news and comment on this article: https://t.me/coincunews
Mr teacher
According to Dailyhodl
You might be interested in