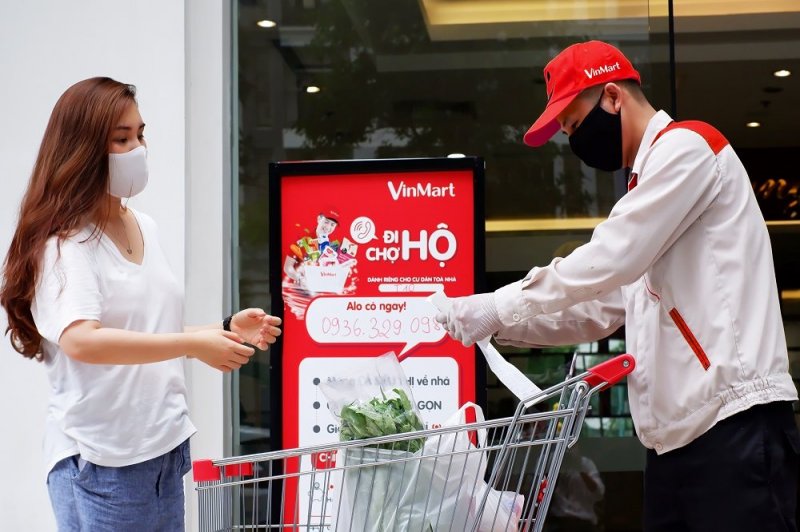 VinMart's online shopping and delivery services have grown strongly.
MSN's target price predicted to reach VND172,000
In the retail segment, the stock broker VCSC has been optimistic about the prospect of VinCommerce, a subsidiary of Masan and the operator of the VinMart and VinMart+ chains. Up to 2,504 VinMart+ stores, or 91% of this retail chain, reported a positive earnings before interest sums, taxes, depreciation and amortization (EBITDA) in June, much higher than the 827 profit-making stores in the same month last year.
In addition, VinCommerce's sales per square meter is on the rise. VCSC affirmed its upbeat view about MSN's further growth in the consumer goods segment as the group owns leading consumer goods enterprises in the fast-moving consumer goods (FMCG), branded meat and essential goods retail sectors.
Therefore, in its report released on August 16, VCSC continued recommending investors to buy MSN shares. VCSC even forecast MSN's target price at VND172,000, or 28.8% higher than the current market price, at VND133,500 on the date, and 21% higher than MSN's target price in its previous report, at VND142,500.
In a report issued on August 10, Credit Suisse predicted MSN's target price at VND162,000.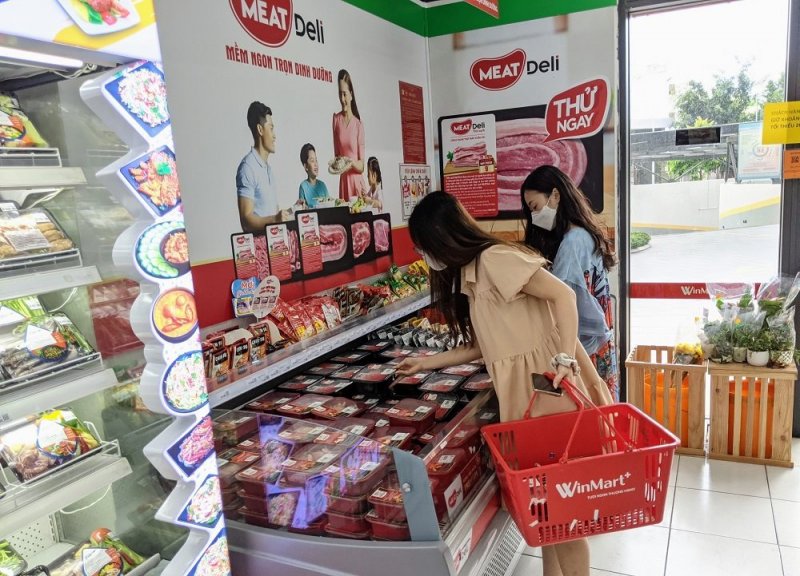 MEATDeli's meat products are put on shelves of a VinMart+ store.
You might be interested in