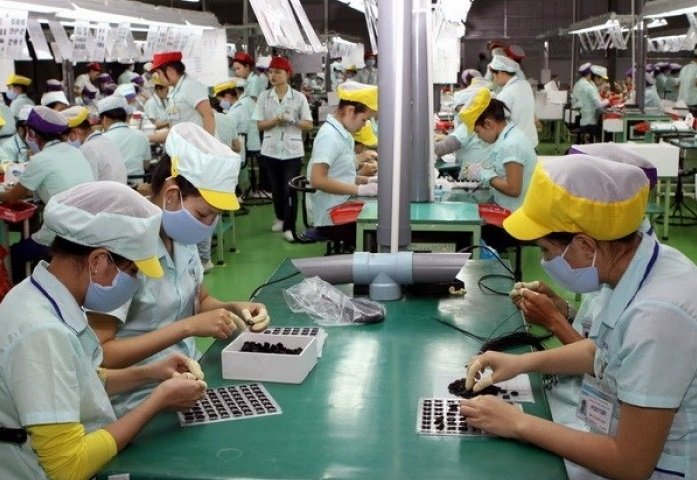 Workers at the Foster electronic component manufacturing factory at Tinh Phong Industrial Park in Quang Ngai Province.    
NDO – The Quang Ngai Provincial People's Committee recently approved a list of key projects to call for investment in the period from 2021-2025.
In the industrial field, there are three groups of projects calling for investment in the Dung Quat Economic Zone, including garment-textile, leather-footwear, food and beverage production, mechanical factories, steel production and processing, electric appliance production, supporting industries, and logistics; high-tech industrial projects; and chemical and petrochemical production; along with the Dung Quat mixed gas turbine power plant with a capacity of 750 MW.
The areas of service, tourism and commerce features six projects, comprising two service-tourism complexes in Ly Son District, three ecotourism areas in Tra Bong District and Binh Son District, and a Central Park in Quang Ngai City.
The infrastructure and transport fields have two projects with the construction of a complex for solid waste treatment in Duc Pho Town and a people's cemetery in Nghia Ky Commune, Tu Nghia District.
In addition, Quang Ngai will call for investment in three projects in the urban, services and residential areas.
All these projects are to be implemented with 100% capital from investors.
You might be interested in