Billionaire Nguyen Dang Quang will build The CrownX into a $10 billion firm and change the name of VinMart to WinMart, which will follow a new operation model after Vingroup, owned by Pham Nhat Vuong, leaves.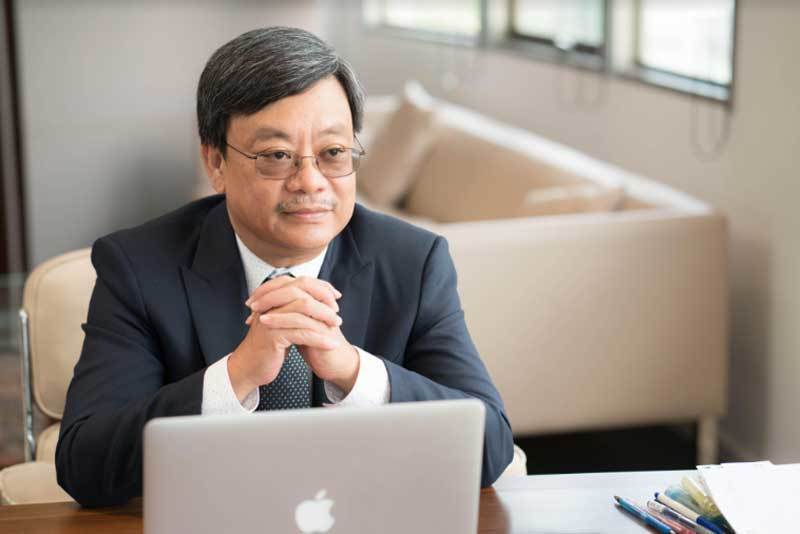 Billionaire Nguyen Dang Quang
Pham Nhat Vuong is the first Vietnamese dollar billionaire recognized by Forbes with the assets of $8.5 billion as of April 5.
A representative of Masan Group has confirmed that VinMart (supermarket) and VinMart+ (convenience store) will change to WinMart in 2021 after Masan completes the restructuring of the chains.
Masan plans to expand the retail chain and 20,000 stores will be franchised through the modernization of retail shops into Points of Life by providing finance, digital entertainment, education and health care services.
Masan released its retail development plan following information that Vingroup wants to get rid of VinMart and VinMart+ by divesting all shares it holds in The CrownX, the owner of the retail chain.
In 2020, Vingroup transferred 2 million The CrownX stock options and converted all the stock options into shares, then sold them to Masan.
A Vingroup audited finance report showed that on December 31, 2020 the group signed a contract on the deposit for the transfer of all shares left in The CrownX to another business. The transfer price was not fixed, while the original price was VND5.538 trillion.
If things go as planned, Vingroup, owned by billionaire Pham Nhat Vuong, will leave the retail market and its position in the market will be taken by another large group, Masan, owned by billionaire Nguyen Dang Quang.
Danny Le, CEO of Masan Group, said VinMart and VinMart+ will try to franchise and deploy financial services. It is expected that it will have 30,000 stores by 2025, serving 30-50 million consumers.
Masan intends to join forces with Techcombank owned by billionaire Ho Hung Anh to implement its plan. Masan will jump to online retail.
Once it has good supply chains for offline sales, it will also sell online on Techcombank's app with 5 million users, other super-apps with 10 million users, and e-commerce marketplaces.
According to Quang, financial services suited to local demand are still lacking in rural areas.
Vietnam is one of a few countries in the world where banks have to mobilize capital at high interest rates. In order to encourage people to use non-cash payment methods, solutions are needed to make non-cash payments as convenient as cash payments. 
M. Ha
You might be interested in