Jinko Solar Technology Ltd, based in Hong Kong, has been granted an investment license for a $498 million photovoltaic cell plant in Quang Ninh.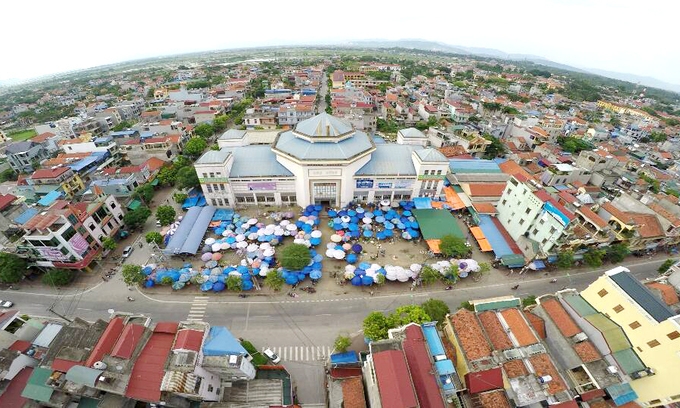 Quang Yen coastal economic zone is seen from above. Photo: VNE
Hong Kong-based Jinko Solar Technology Ltd has received an investment license for a $498 million photovoltaic cell plant in Quang Ninh, according to VNE.
JinkoSolar Holding Co., Ltd.'s $498-mln investment
This is the first investment project to be granted a license in the Quang Yen coastal economic zone since the government decided to establish the area last year.
Work on the plant covering 32.6 hectares at the Song Khoai industrial park in Quang Yen Town is scheduled to start late this month.
It is expected to begin operations this October, creating more than 2,000 jobs for local workers. The plant expects to earn nearly $1.3 billion in annual revenues.
Jinko Solar is one of the largest and most advanced manufacturers of solar panels in the world, holding 12.6 percent of the global market share.
JinkoSolar (NYSE: JKS) is one of the largest and most innovative solar module manufacturers in the world. JinkoSolar distributes its solar products and sells its solutions and services to a diversified international utility, commercial and residential customer base in China, the United States, Japan, Germany, the United Kingdom, Chile, South Africa, India, Mexico, Brazil, the United Arab Emirates, Italy, Spain, France, Belgium, and other countries and regions. JinkoSolar has built a vertically integrated solar product value chain, with an integrated annual capacity of 20 GW for mono wafers, 11 GW for solar cells, and 25 GW for solar modules, as of September 30, 2020, PR Newswire cited.
JinkoSolar has 9 productions facilities globally, 20 overseas subsidiaries in Japan, South Korea, Vietnam, India, Turkey, Germany, Italy, Switzerland, United States, Mexico, Brazil, Chile, Australia, Portugal, Canada, Malaysia, UAE, Kenya, Denmark, and global sales teams in China, United Kingdom, France, Spain, Bulgaria, Greece, Ukraine, Jordan, Saudi Arabia, Tunisia, Morocco, Kenya, South Africa, Costa Rica, Colombia, Panama, Kazakhstan, Malaysia, Myanmar, Sri Lanka, Thailand, Vietnam, Poland and Argentina, as of September 30, 2020.
Vietnam set to be the largest solar market in Southeast Asia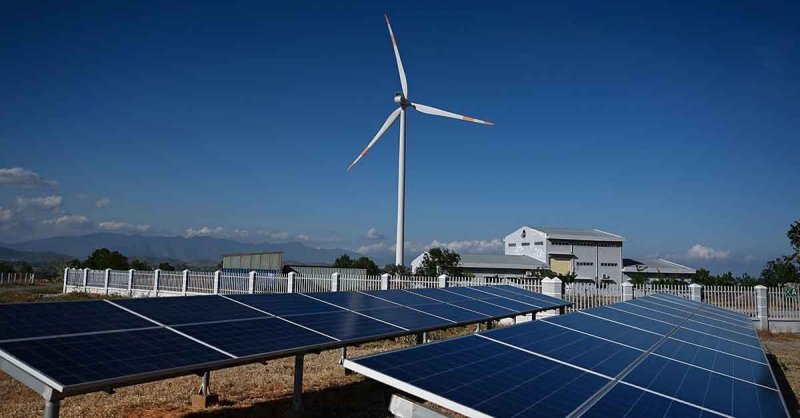 Solar panel installations and a wind turbine at the Phu Lac wind farm in southern Vietnam's Binh Thuan province. Photo: Vietnam Insider
Vietnam has now effectively overtaken Thailand as the largest solar market in the whole Southeast Asian marketplace.
This is certainly true in terms of installed solar operational capacity, with well in excess of 6,314 MW installed as of September of this year. Not only this, but many hundreds of solar projects remain under construction in Vietnam, with these poised to accelerate considerably over the course of the coming months.
The speed and efficacy of implementation will definitely increase in the near term, with this providing a stark contrast to the relatively sluggish growth in the market prior to 2020.
Historically, the development of ground-mounted, utility-scale solar projects in the country has never been straightforward, with the existing challenges even more pronounced from the perspective of foreign developers.
One of the biggest issues has been the availability and identification of land, with solar power requiring huge corporeal resources to install viable state-of-the-art systems. Most modern systems in Vietnam are typically larger than 8,000 m2/MW of installed capacity, and this requires vast and suitable land plots that share close proximity to potential grid connection points.
When combined with the costly and time-consuming nature of planning applications and construction, it's easy to see why the rise of solar power and renewables in Vietnam has historically been sluggish.
However, many of these issues have been overcome of late by increased investor confidence from overseas, which has laid the foundation for expanded and more expeditious projects nationwide.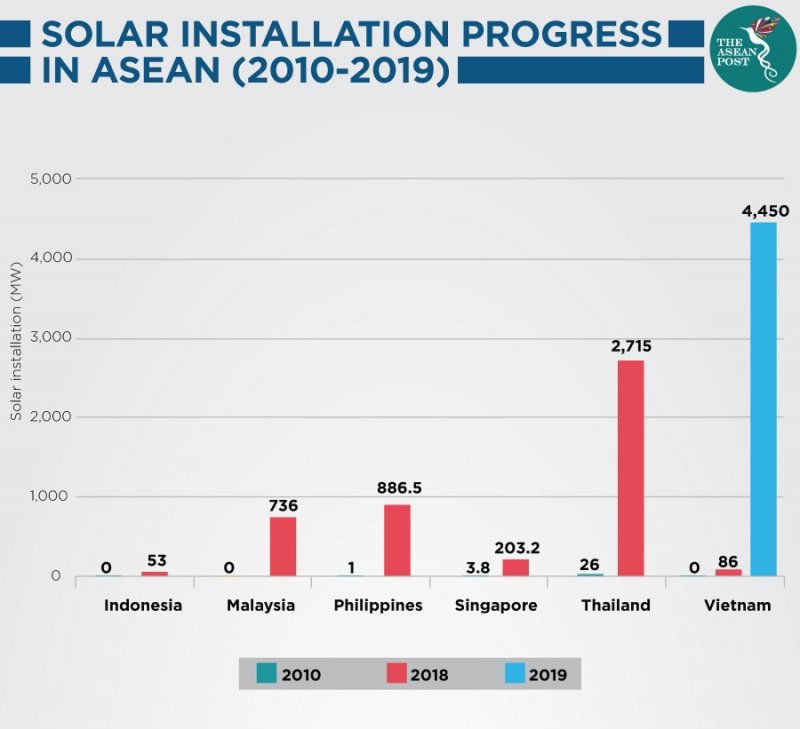 Photo: ASEAN Centre for Energy
According to a robust forecast in a new report from the consultancy Fitch Solutions, more than 17GW of non-hydro renewables capacity will be added between the end of 2020 and 2029.
Overall, this could reach a total of 25GW come to the end of the decade, with overseas investment having increased infrastructure support incrementally in recent times.
Of course, solar energy usage has risen exponentially in line with a significant increase in the demand for electricity, with this trend particularly prevalent in Vietnam. These factors have also combined to create a favorable environment for investors, with various stocks on the back of the increased sentiment and large-scale investment initiatives, reported by ChaoHanoi.
This trend has been empowered by an announcement from Adani Energy, a group largely recognized as the owner of the world's largest solar production facilities.
This group is currently looking to invest in the Vietnamese renewable energy industry, with this likely to drive even more exponential growth in the near and medium-term.
Liz
You might be interested in