According to Professor and Doctor of Science Nguyen Mai, businesses can only develop sustainably when switching to a circular economy model.
The information was shared by experts at the seminar "Further solutions to promote circular economic development in Vietnam", recently organized by Investor Magazine. At the event, leading industry experts introduced the draft "National Action Plan to Implement Circular Economy" and discussed and proposed many solutions to promote a circular economy in Vietnam.
According to Professor Nguyen Mai, the traditional economic model has been causing pressure on resource depletion. Compared to 50 years ago, the world's natural resource consumption has increased by 190%. The demand for natural resources for economic activities is estimated to be 1.7 times greater than the earth's capacity. Therefore, if production methods are not changed, the consequences of resource depletion cannot be avoided.
The United Nations Environment Program (UNEP) estimates that by 2030, if development continues according to the linear (traditional) economic model, the world's demand for natural resources will increase three times compared to the present, beyond the earth's supply capacity, the amount of waste will exceed the limit of the environment's carrying capacity. Meanwhile, the circular economy is shown in reusing, sharing, repairing, refurbishing, recycling, remanufacturing... creating closed loops to reduce input materials and waste, exhaust gas.
This context causes many countries worldwide to shift to recovery and renewable production methods, limit environmental waste, and gradually reduce the resources that must be exploited.
Vietnam is not out of the trend with population growth, technology and industrial development; while consumption levels are still unsustainable (not meeting local needs and providing a better quality of life without affecting the needs of future generations), Vietnam also faces problems such as electronic waste, construction waste, plastic waste...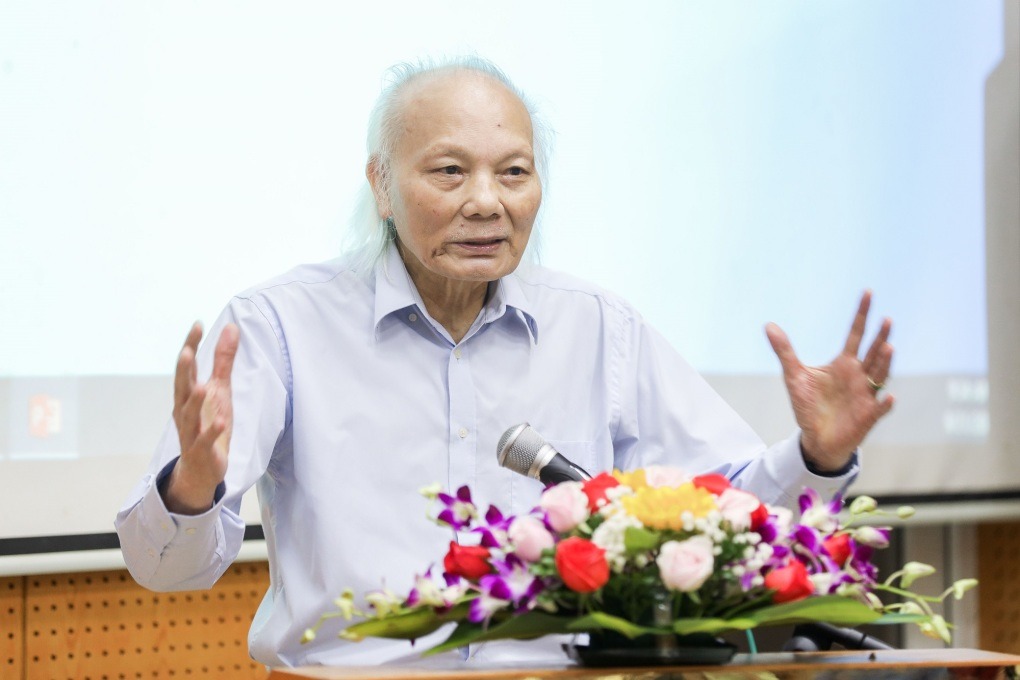 Meanwhile, economic expert Vo Tri Thanh said that a green economy is a trend, so businesses must convert whether they like it. Only businesses that implement social responsibility and green transformation will develop sustainably in the mid-term and long term. He cited a VCCI report showing that businesses with a spirit of green transformation are more resilient during COVID-19.
Mr. David Riddle, Acting General Director of Tan Hiep Phat Group, participated in the event as a business representative with many years of experience in sustainable development in Vietnam. He started the story not from Tan Hiep Phat - but from major brands worldwide. Estee Lauder - a family company founded in the US in 1946, currently owns global brands such as Clinique. Having worked with Ms Carol Phillips - founder of Clinique, Mr. David Riddle said that in the 1970s, Ms. Carol created a successful but minimalist brand by eliminating unnecessary packaging materials.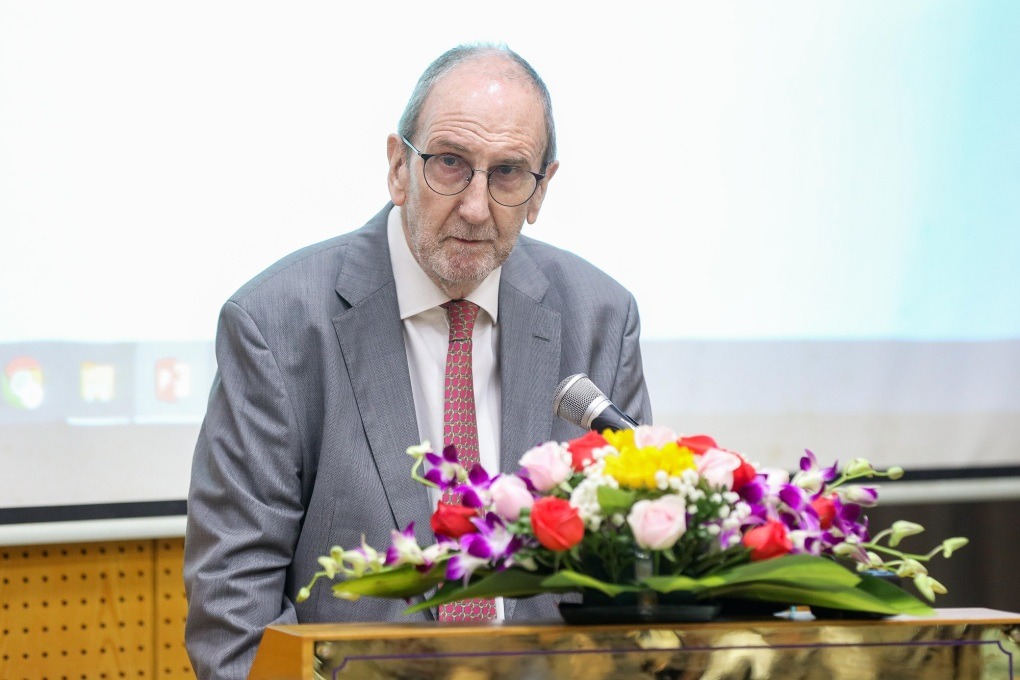 Or like Boots, a chain of pharmacies and health care products in the UK. They launched a consumer program, "Boots Advantage card" - offering points in exchange for products. In 2020, Boots began working with MYGroup to encourage customers to deposit used products that are not easily recycled in their stores. The program has helped save more than one million items from going to landfill, equivalent to 19 tons of product packaging.
Mr. David Riddle said these solutions are effective for mass consumer companies, where customers frequently shop. "In Vietnam, this model can be applied to pharmacy chains, convenience stores and supermarkets," he said.
Since 2013, Tan Hiep Phat has implemented the 3R model of reducing waste, reusing, and recycling and considers this a part of its sustainable development strategy. The business has implemented a bottle lighting project in which the weight of each bottle is reduced by nearly 20%. Thanks to investing in German aseptic technology, the company can also reduce production losses and electricity and water consumption.
After 5 years, the business has reduced the bottle weight even further, and plastic waste has reduced by 34,000 tons. By 2023, the Group is expected to reduce plastic waste by 44,000 tons. The business eliminated 78,000 tons of plastic waste after 9 years.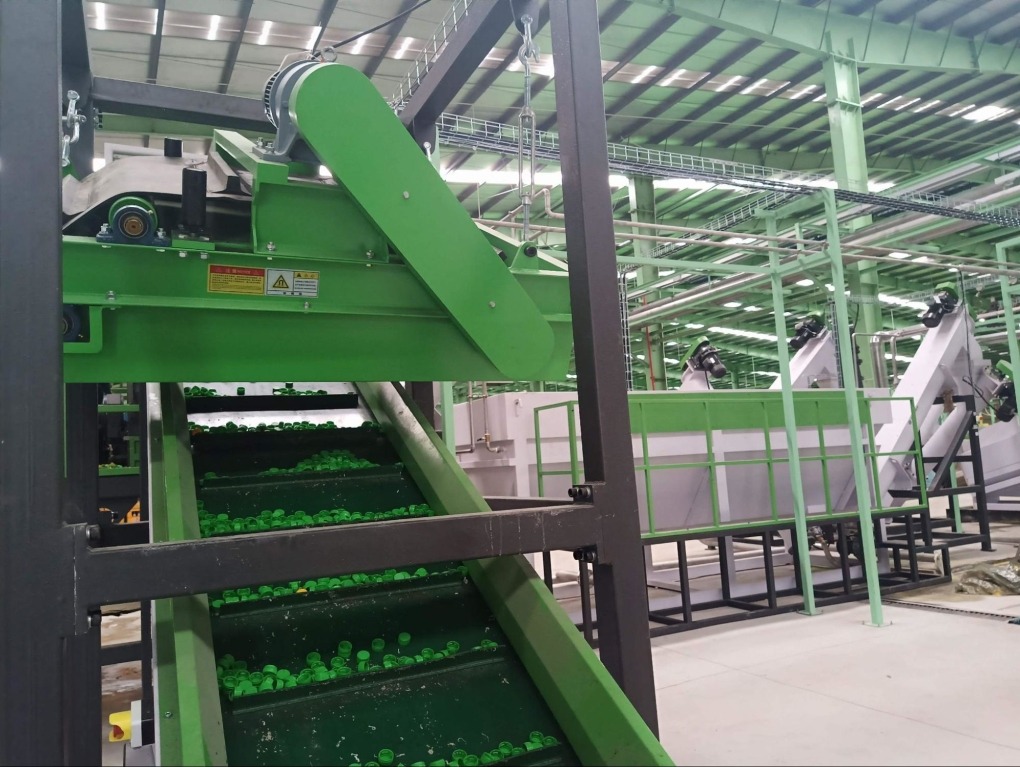 Among many solutions to reduce plastic emissions, Tan Hiep Phat prioritizes recycling and reusing plastic shrink films and plastic bags produced by the Group as multi-purpose bags for storing blanks, lids and trash bags. Tan Hiep Phat has also stopped using cardboard boxes and replaced them with shrink film made from plastic recycled by the Group.
Since 2021, the Group has installed and implemented many plastic recycling lines. This recycling line produces plastic pallets and recycled HDPE plastic pellets from plastic scraps for use in THP's factories and, in the future, can supply to units that want to replace input materials using recycled raw materials.
Tuyen Quang Forest Products and Minerals Joint Stock Company specializes in producing high-tech, environmentally friendly Tuynel bricks and has pursued a green economic model since its establishment. According to Mr Nguyen Huu Thap - Chairman of the company's Board of Directors, in the past, fired brick production used raw materials such as clay, lean field soil, and burned from natural coal. As a result, farmers lose their farmland and pollute the environment when burning natural coal.
As an alternative, the factory has sought sources of hill soil and other types of waste, such as soil removed from mineral mines and solid waste, such as broken bricks, house demolition concrete and post-incineration slag, along with clay replacement materials for the production of high-quality tunnel bricks with circular production technology. Thanks to recycled materials, the finished product has a competitive price and meets all quality standards.
Seeing the benefits of transitioning to a circular economy, experts assess that business participation is not uniform because of many challenges. According to Associate Professor Dr. Pham Van Loi, Director of the Institute of Environmental Sciences, Ministry of Natural Resources and Environment, most businesses today need to grasp and be able to convert to a circular economy. Policies and institutions for circular economy development need to be completed, lacking guiding documents for each type of business. Besides, there are difficulties in capital resources and high-quality human resources...
According to Professor Nguyen Mai, many businesses, especially small and medium enterprises, do not consider a circular economy a way of life. "This is very important because businesses can be difficult, but without clear awareness, they cannot change or even go bankrupt," he said. Therefore, as long as the entire system, from business owners to employees, is aware of the importance of the circular economy, there will be effective next action steps.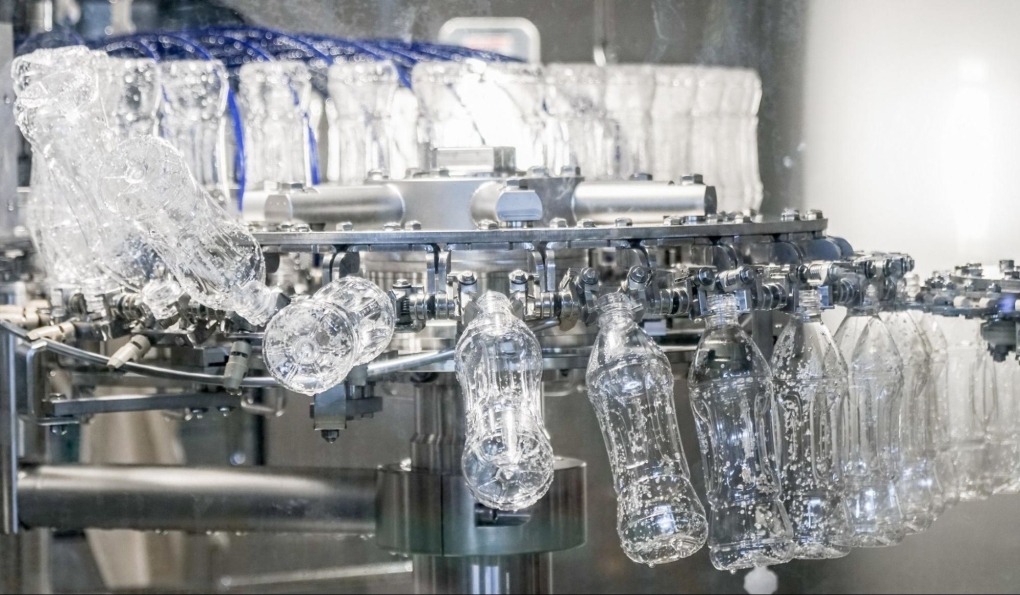 Aseptic technology brings high product quality and nutritional benefits to consumers, and helps THP reduce the amount of plastic used in production by reducing the weight of plastic bottles. Photo: Tan Hiep Phat
Tan Hiep Phat's leader further shared that many production and business organizations and individuals still focus on short-term profit goals, not considering long-term and sustainable benefits in the context of increasingly expanding economic integration.
To promote the circular economy model, Mr. David Riddle said that the Vietnamese business community needs to research how the circular economy has worked in the international market and draw lessons for business. In addition, Vietnam needs to encourage businesses to strictly apply product management standards, inspect and carefully evaluate requirements for quality and quantity of input materials, and have preferential policies for businesses that process and use ash, slag...
Although facing many challenges, Tan Hiep Phat Group affirms that it will continue expanding the circular economy and is ready to join hands with management agencies and businesses to promote this process in Vietnam.
Also read: Ho Chi Minh City's economy moves towards the goal of 'four greens'
PM: Vietnam will not expand economy at expense of environment
Enterprises have invested 9 billion USD for green growth in Vietnam
You might be interested in