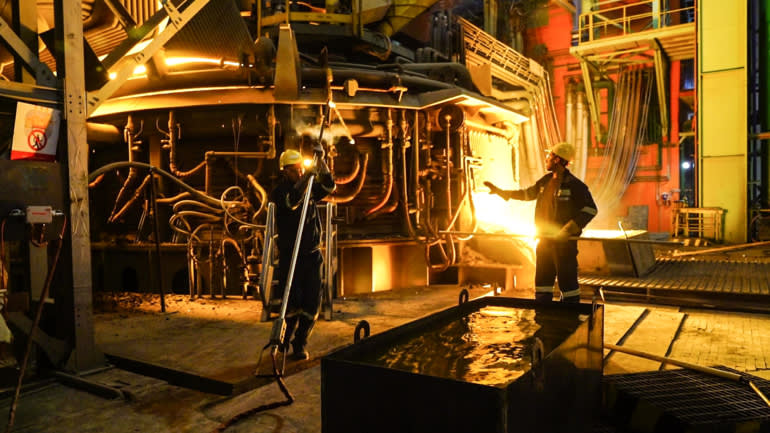 HCMC – Construction steel prices in Vietnam have continued to fall as demand has remained weak.
Hoa Phat Group, which holds a 40% share of the nation's construction steel market, now quotes rebar D10 CB300 at VND14.69 million per ton and rolled steel CB240 at VND14.49 million per ton, both down by VND200,000 and VND210,000, respectively.
Other local steel manufacturers, including Viet Y, Viet Duc, Thep Mien Nam, Viet Nhat, Thep Thai Nguyen and TQIS, have also reduced the prices of these two common construction steel products by the same amount.
Construction steel has dropped by VND1.5 million per ton since April. Weak domestic demand has led manufacturers to lower prices in order to enhance their competitiveness, according to the Vietnam Steel Association.
The steel price decline has helped fuel production and consumption. Data from the association showed that Vietnam produced over 812,000 tons of construction steel in May, a 14% increase compared to April, and steel sales reached 927,000 tons, up a significant 26% month-on-month.
May was the second consecutive month in which steel sales surpassed production. The gap between steel consumption and production increased nearly fivefold compared to the previous month, reaching over 115,000 tons, indicating a recovery in market demand.
Hoa Phat also reported an improvement in sales, with 530,000 tons of steel sold in May, a 16% increase versus April. Construction steel accounted for 284,000 tons of the total, a 33% month-on-month rise.
However, securities broker VNDirect predicted that steel sales may remain flat throughout the year. It estimated a decline of 9.2% in total construction steel sales and 7% in galvanized steel sales compared to the previous year, with estimated volumes of 9.5 million tons and 3.9 million tons, respectively.
You might be interested in