Trang An - Tam Coc 
is listed as a national special heritage in Vietnam and is also recognized as a world heritage by
 UNESCO
. Located in North Central Vietnam, 
Trang An landscape complex 
attracts tourists will a full-range landscape of mountains and rivers. Every year, thousands of tourists in both domestic area and foreigners come to visit the place.

I. Trang An landscape complex introduction
Trang An grottoes Ninh Binh
is about 100 kilometers far from Hanoi Capital. It is so eye-catching that it has been introduced in many famous films including
 Kong Skull Island
. The place is chosen as one of the most popular
 Ninh Binh tourist attractions
. The landscape is peaceful and tranquil but not humdrum. Therefore, it has another name "Halong Bay on land" (Halong is another attraction in Northern Vietnam, one of the seven best wonders of the world recognized by UNESCO).
The attractions in usually included in a tour itinerary of 
Hoa Lu ancient capital
- 
Trang An landscape complex - Bai Dinh pagoda Ninh Binh
.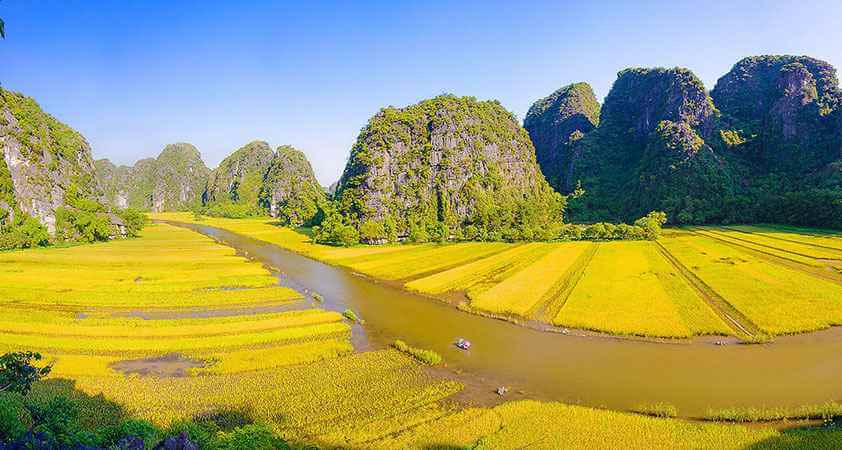 II. Time to visit Trang An landscape complex
The scenery in 
Trang An grottoes Vietnam
is always impressive around the year. However, from January to March period is mostly recommended. It is because, at this season, the weather is not too cold, the sky is blue and not rainy any more so that tourists can comfortably take a boat and enjoy every moment on the journey. Moreover, this is also time for festivals and tourists can take the chance to pray for good lucks.
In June, the temperature is a little higher but the air is much more fresh, not rainy. Besides, lotus alongside the river blossoms, which makes the scenery much more attractive. From June to September, tourists can also come to admire the landscape when fields of rice turn into endless yellow carpets.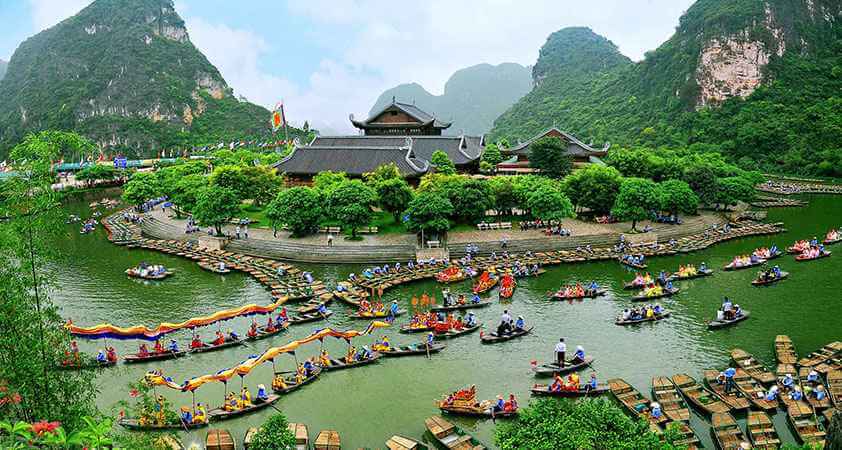 III. Travel from Hanoi to Trang An grottoes
There are two popular vehicles for tourists to travel from Hanoi to 
Trang An landscape complex Vietnam
. Coach car is the most convenient one because the distance is not too far and easy for tourists to catch. Otherwise, if you choose to transfer by train, there are only some fixed hours that you can consult in
Viet Nam Railways website
. 
However, transportation in Vietnam is quite confusing. To keep safe and time-saving, it is easier to have a tourism agency to arrange your transportation.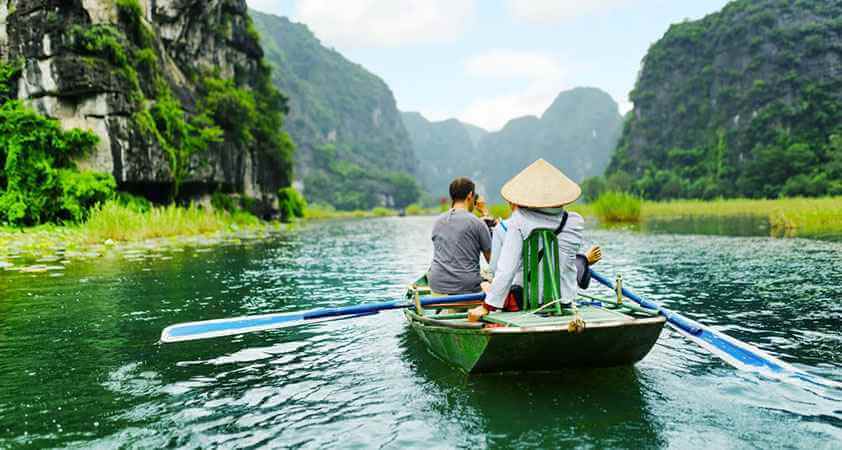 IV. Trang An landscape complex attraction
The beauty of the attraction has been recognized by UNESCO. The scenery is kept wild naturally with rivers wind through limestone mountains, spotted with hidden caves having existed for a thousand years. Like in
 Tam Coc - Bich Dong 
attraction, you can take a small boat to go through these mountains and admire the scenery, then discover famous mysterious caves in the area such as 
Light Cave, Dark Cave, Nau Ruou
(Winemaking) Cave...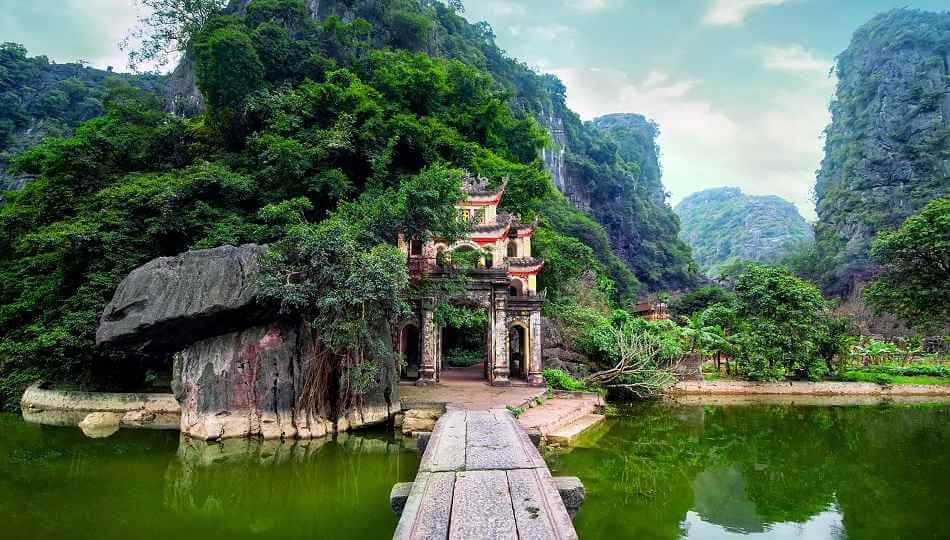 It is worth noting that you should bring along an umbrella or Vietnam palm-leaf conical hat and sunblock to avoid sunlight, together with a coat not to get cold in wet caves. We do hope you will have a perfect journey to the attraction.
See more:
List of things to do in Bac Kan Vietnam I have experienced
20+ spots included: Top best things to do in Ha Giang Province, Vietnam 
When to travel to Vietnam for a best vacation experience?
You might be interested in