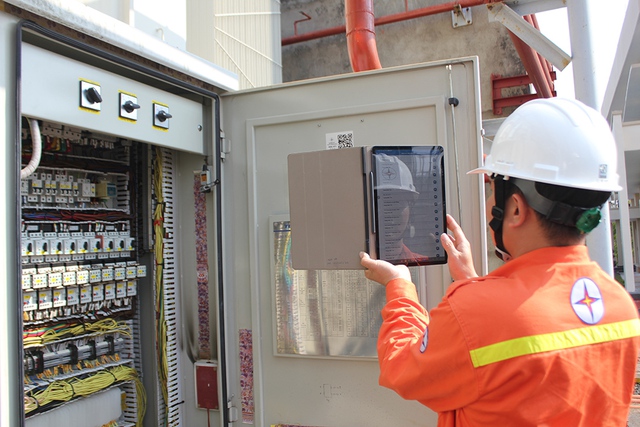 HCMC – Many parts of northern Vietnam are currently experiencing power outages due to a shortfall in electricity generation, reported the local media.
Speaking at a press conference in Hanoi on June 7, Tran Viet Hoa, director of the Electricity Regulatory Authority of Vietnam, said that hot weather induced by the El Nino phenomenon has led to a surge in electricity demand nationwide. The water levels of major reservoirs have ebbed, adversely affecting the sustainable supply of electricity during the dry season.
The power supply in the central and southern regions of the country remains stable as the rainy season has begun in these regions, easing electrical load and improving reservoir water levels.
Since the northern region heavily relies on hydropower, ensuring sufficient power supply would be a challenge.
Hoa said that major hydropower reservoirs in the north, such as Lai Chau, Son La, Tuyen Quang, Ban Chat, Hua Na and Thac Ba, are at critically low water levels. The major Hoa Binh hydropower plant will only be able to generate power until June 12-13.
As of June 6, the available supply capacity of hydropower plants is 3,110 MW, which is only 23.7% of the total installed capacity.
Consequently, the total available power capacity in northern Vietnam, including imported electricity can only reach 17,500-17,900 MW, which is 59.2% of the installed capacity. Meanwhile, the region's daily power demand during hot weather amounts to 23,500-24,000 MW.
You might be interested in