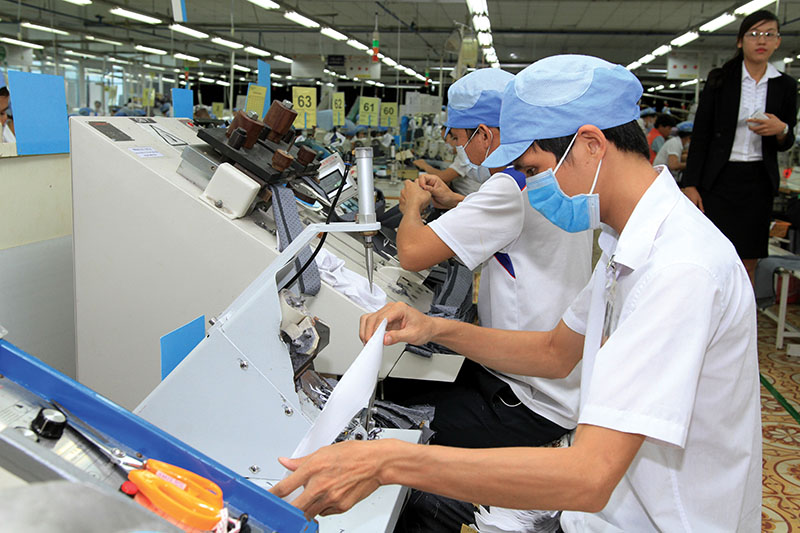 HCMC – The labor demand has remained low across various sectors, including hospitality, manufacturing, services, and technology, according to Navigos Group, a provider of executive search services in Vietnam.
From January to April, the hiring demand decreased by 18% compared to the pre-Covid-19 period and 16% compared to the post-pandemic recovery period.
The tourism, catering, and lodging industries experienced the sharpest decline in employment demand, dropping by 43%, although it was an improvement compared to the 55% slump in 2022.
Key export-reliant industries in Vietnam, such as textile and footwear, also faced a 39% decrease in hiring due to the global economic downturn, rising inflation, and a decrease in new orders.
The construction and real estate sectors was in the same situation, with a 34% plunge in hiring needs since early 2023.
In early 2023, jobs in the materials, export, and logistics sectors dropped by 25%, 18%, and 22%, respectively, compared to the same period in 2019.
The demands for legal and administrative staff, marketers, and salespeople dipped by 31%, 28%, and 23%, respectively.
The number of information technology jobs from January to April edged down by 20% compared to the same period in 2019.
On a positive note, there was an increase in labor demand in the banking sector and the consumer services industry, with a respective rise of 25% and 17%, compared to the same period in 2019.
You might be interested in