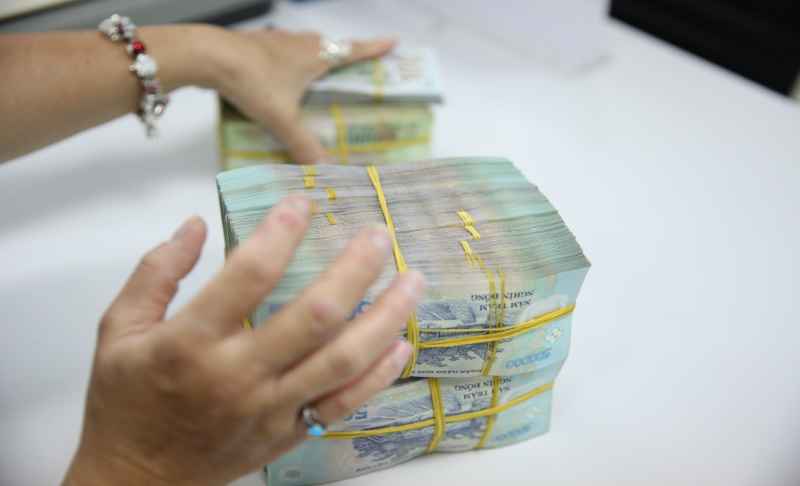 An increase in equity is believed to help securities companies get ready for their business activities since this sum of money is closely related to their core operations such as margin lending or proprietary trading.
The race heats up again
After a lukewarm period, capital increases at securities companies are gradually gathering momentum again now that the 2023 season of general meetings of shareholders has wrapped up. So far, the market has been informed of some plans for capital increase this year. Though not too massive, there are still plans to multiply one's capital via the issuance of extra shares.
For example, Techcom Securities Joint Stock Company (TCBS) in its report to the 2023 Annual General Meeting of Shareholders has set a major goal of private placement of more than VND10 trillion worth of shares, elevating its equity to VND21 trillion, to be implemented from the end of the second quarter to the beginning of the third quarter. With this new level of equity, TCBS will be among the securities firms with the highest equity in the industry. According to TCBS, this is a strategic step on the path to become the largest WealthTech company in Vietnam in terms of equity, profit and efficiency of its core operations.
Tien Phong Securities Joint Stock Company (TPS, also known as ORS on the bourse) has a plan to sell an additional 200 million shares to boost its charter capital from VND2 trillion to VND4 trillion via two options. First, purchase rights will be offered to existing shareholders in a 1:1 or 2:1 ratio, at a price expected not to be lower than the par value of VND10,000 per share. Second, a private offering of up to 200 million shares will be carried out, at a price not lower than the par value of VND10,000 a share. The transfer of this batch of shares will be restricted within one year from the date the offering is completed.
Previously, Viet Capital Securities Joint Stock Company (VCSC, or VCI) reached the consensus on a plan to issue more than 100 million shares to pay dividends, at the rate of 30%, in a bid to raise its charter capital to over VND4.35 trillion. Additionally, VCSC will put two million ESOP shares on sale at the price of VND12,000 each (whereas the closing price on May 22, 2023 was around VND34,000 per share).
Similarly, MB Securities Joint Stock Company (MBS) is looking to increase its charter capital from some VND3.8 trillion to more than VND4.37 trillion, through the issuance of shares to pay dividends (at the rate of 12%) and the offering of bonus shares from the source of its own equity (3%).
Likewise, BIDV Securities Joint Stock Company (BSC) intends to put out nearly 15 million shares, taking its charter capital from around VND1.87 trillion to nearly VND2.03 trillion, including 9.4 million shares as dividends at the rate of 5% and over 5.6 million as bonus shares at 3%.
Though no specific number has been given, VPBank Securities Joint Stock Company has mapped out a plan to issue ESOP shares via private placement in 2023. VPBank Securities once captured much attention when successfully raising its charter capital from VND8.92 trillion to VND15 trillion in late 2022, making it the company with the largest charter capital in the industry.
Capital hike in aid of various operations
As the stock market is dull and liquidity stays low at present, plans to call for additional capital from existing shareholders are generally difficult to go ahead with. In addition, the application for capital increase proves very complicated. Therefore, most securities companies opt for private placement or distribution of stock dividends to enlarge their capital.
In fact, capital hike via the offering of shares is believed to help securities companies get ready for their business activities since equity is closely related to their core operations such as margin lending or proprietary trading. As per the prevalent rules, the maximum volume of outstanding margin loans must not be two times greater than a securities company's equity, with the amount of loans given to a single customer not higher than 3% and the outstanding balance of any given stock not exceeding 10% of its equity. Notably, the distribution of stock dividends or bonus shares only helps build up charter capital, not equity. Therefore, capital increase in this way will not improve the financial resources of a securities company, thereby expanding the room for their operations.
In another aspect, the trend of capital hike at securities companies is not merely supplementing capital for their core activities such as lending and proprietary trading, but also related to the investment in corporate bonds. Currently, it is stipulated that the total value a securities company invests in corporate bonds must not exceed 70% of its equity. Therefore, if securities firms want to step up their investment in the bond channel, they will need to give their charter capital a boost, thereby taking their equity to a higher level.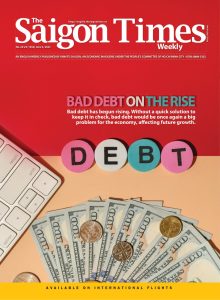 Statistics show that quite a few securities companies have invested heavily in corporate bonds, especially those in the ecosystem of banks. Typical examples include VPBank Securities, a subsidiary of VPBank, holding VND10.3 trillion worth of unlisted bonds in the late first quarter of 2023, and TCBS, wholly owned by Vietnam Technological and Commercial Bank (Techcombank), with about VND7.3 trillion worth of bonds in its hands. These two are the ones with the greatest capital hike in mind among all securities companies.
It is still too early to tell if a massive cash flow has made a comeback. However, it is apparent that the recent uptrend of the market and the gradually-improving liquidity are good signs for the stock market. This is expected to have a positive impact on the business situation and the operations of securities firms in the coming time. In the long run, the market size and the number of investors in Vietnam are forecast to keep growing strongly. Therefore, when the market recovers, the race to hike capital will probably be even more "heated".
You might be interested in