Pho
, a delectable dish that consistently ranks at the top of the list of the world's most well-known dishes, must be mentioned while discussing traditional Vietnamese cuisine. The Oxford Dictionary has recognized "pho" as a proper noun since 2007, further demonstrating the influence of Vietnamese pho on global cuisine.
Also read: ​In search of the best Pho​​​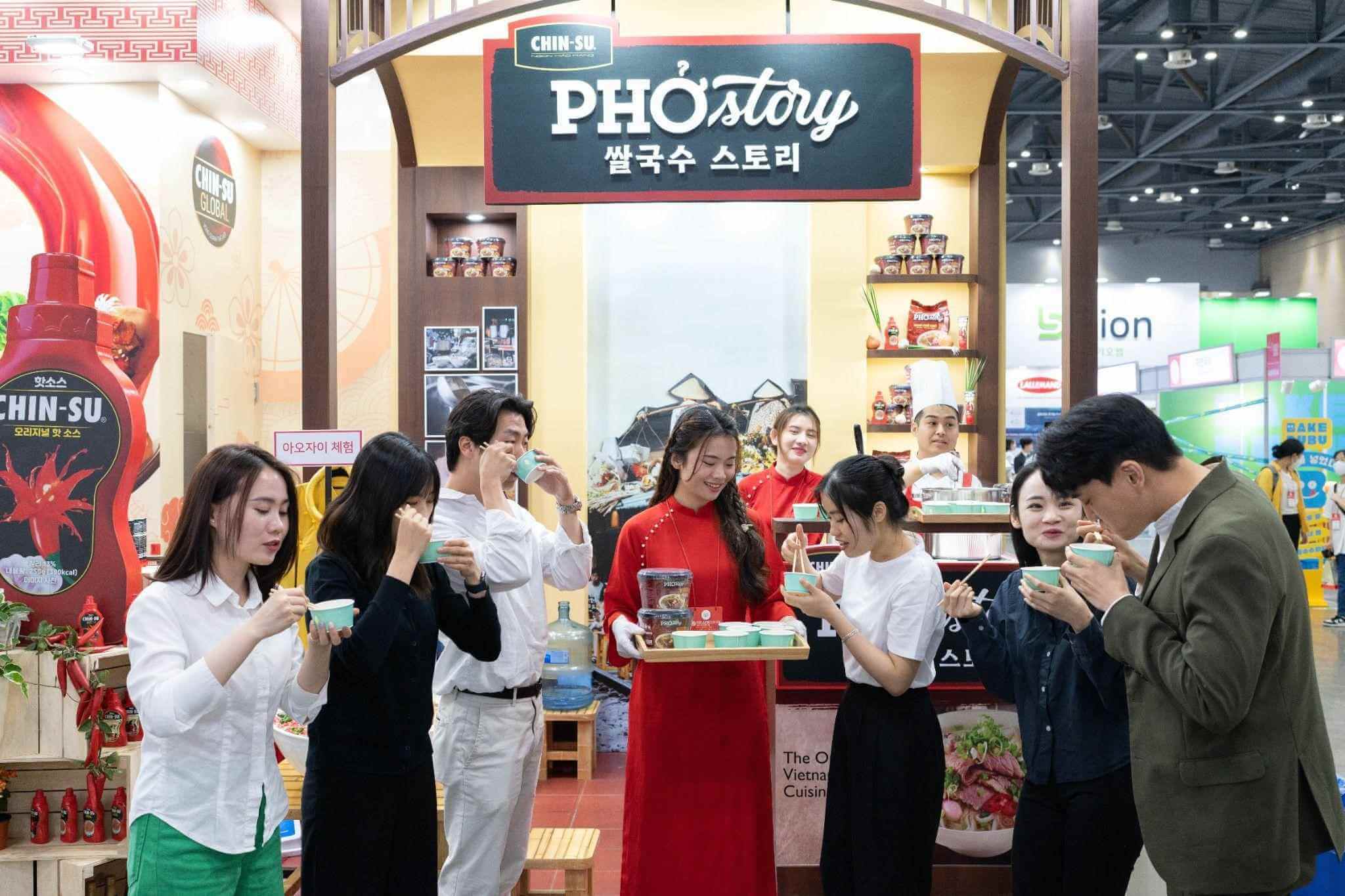 Among thousands of brands participating in Seoul Food 2023, it is not difficult to recognize a very Vietnamese corner, simple but equally outstanding.

Pho Story - a new instant noodle brand from Chin-su, is currently at the leading
international food exhibition event in Korea
and Asia, bringing together prestigious brands, manufacturers, distributors, and retailers from many countries worldwide.
The appearance of instant noodle Pho Story at this event is an impressive "offensive" because to be imported into the strict Korean market, Pho Story must comply with modern production processes and meet international food safety and hygiene standards through many stages of strict quality control. Not only that, but the flavor of Pho Story has also undergone serious research and understanding of users' needs so that the flavor of Pho Story retains the traditional Vietnamese pho but still ensures the taste of international consumers.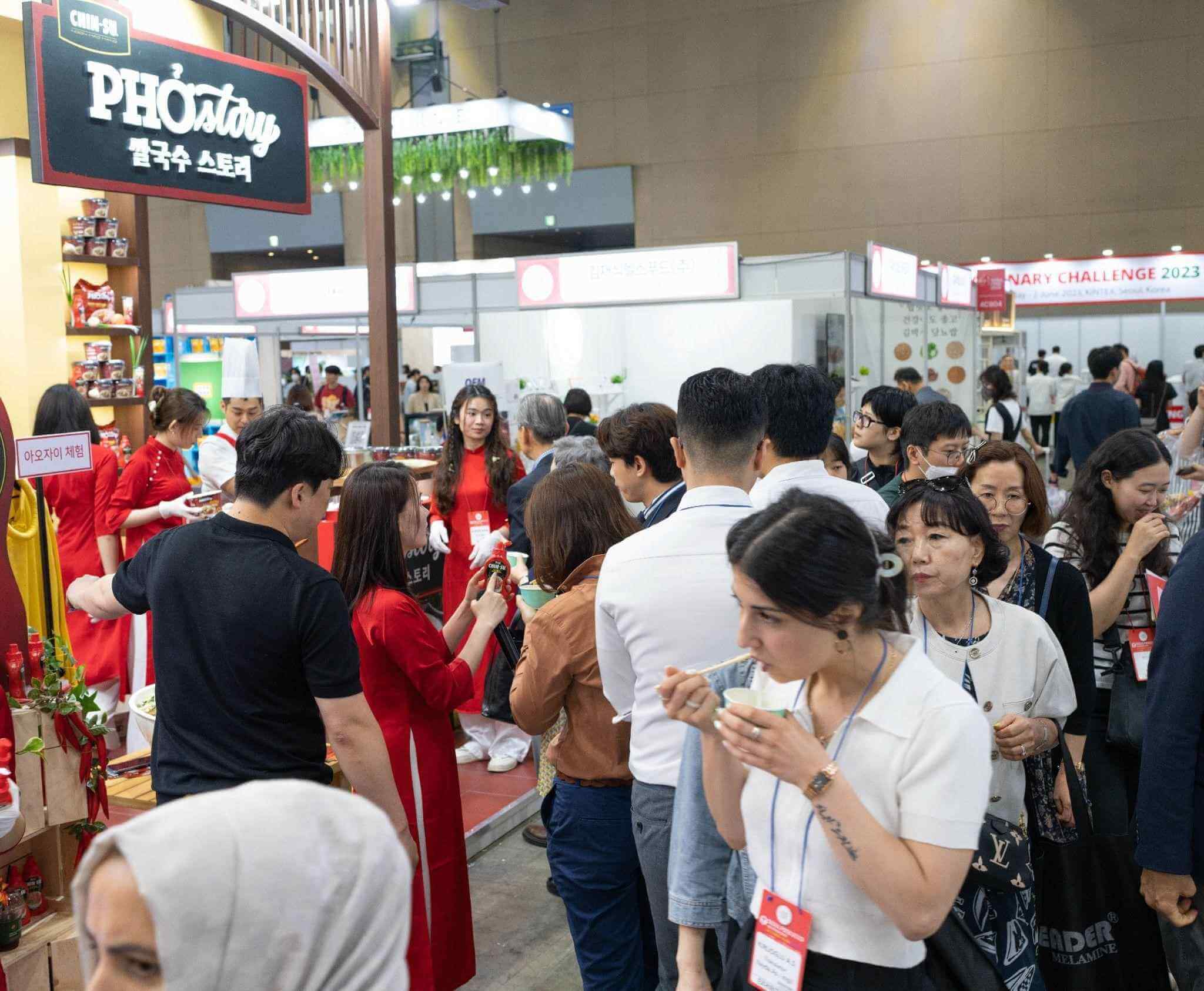 Right at the first launch, Pho Story has attracted a lot of attention from consumers and partners

At the Seoul International Food Fair, Pho Story not only introduces international friends to the famous delicious pho, but the traditional pho space of Pho Story also "tells" a story about pho. About the beauty of Vietnamese culinary culture, the more you learn about it, the more attractive and poetic it becomes. Therefore, Pho Story instant noodles have an ethereal taste; those who love Vietnamese pho always satisfy their cravings anywhere, anytime.
Read more: ​The most salty pho restaurant in Hanoi, the price "chat" 80,000 VND / bowl is still full of customers​​​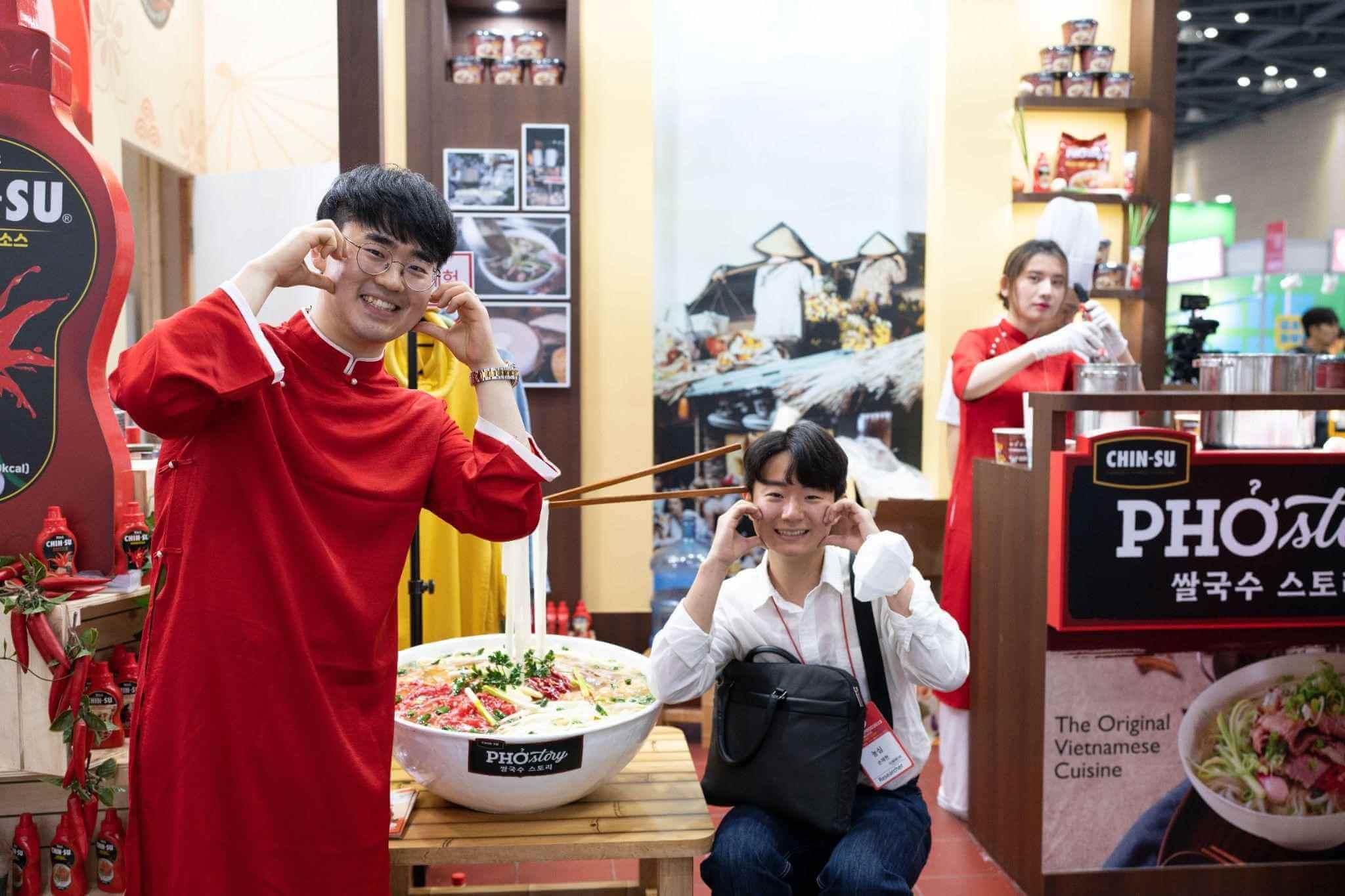 Coming to the Pho Story stall, guests can not only taste the traditional flavor of Pho Story, but also experience wearing ao dai, taking pictures with a giant bowl of Pho.

Vietnamese food is among the top cuisines in the world, according to Mr. Pham Hong Son, Deputy General Director of Masan Consumer Corporation, who spoke at the occasion. Traditional dishes such as pho, vermicelli, and hot pot also cause Vietnamese and international diners nostalgia. Masan Consumer, therefore, hopes to use Chin-su seasoning and Chin-su Pho Story to help spread the influence of Vietnamese food so that anybody, anywhere in the globe, may enjoy it. Masan Consumer and hundreds of other domestic enterprises will contribute to developing these strong products globally."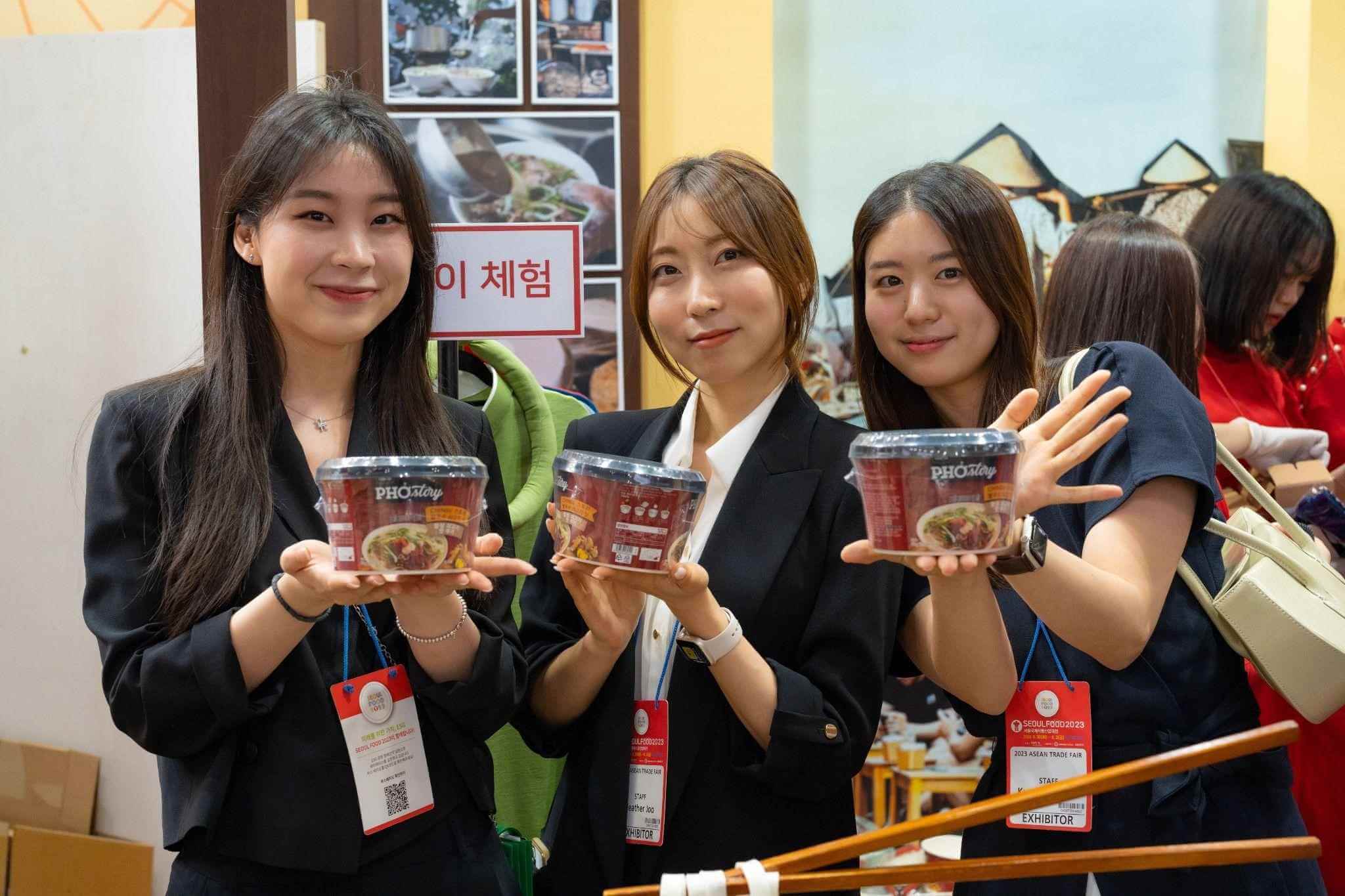 Korea is the first destination that Pho Story chooses to introduce the traditional instant noodle soup that embodies Masan's strategic vision, simultaneously creating a big push in the market and prolonging Vietnam cuisine's influence internationally.
Also read: ​Hue beef noodle shop is crowded every day​​​
In parallel with the launch in the Korean market, Pho Story will also hit shelves in Vietnam in June 2023 with the expectation of bringing a new breeze to the instant noodle industry. Pho Story is the beginning of a series of "stories" of Vietnamese cuisine that Chin-su wants to "tell" to international friends, as well as Chin-su's solid footprints in bringing traditional Vietnamese food to the international market.
You might be interested in