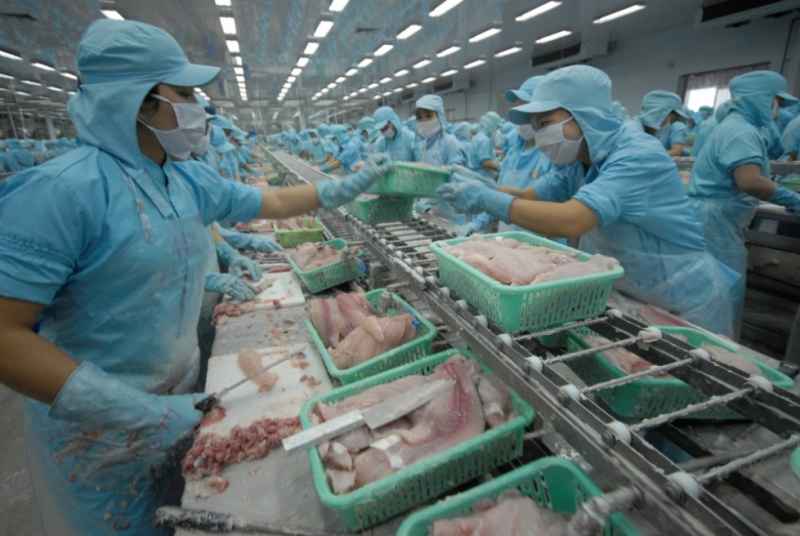 Cash-starved businesses have refrained from accessing bank loans while others have even canceled their loan requests despite reduced interest rates
Interest rates still high
The food industry is performing better than labor-intensive sectors such as wood, apparel and footwear. Even though food is essential, food producers have not been spared by inflation and impacts of military conflicts in certain parts of the world, according to Nguyen Dang Hien, vice chairman of the Food and Foodstuff Association of HCMC (FFA) and general director of Tan Quang Minh Manufacture and Trading Company.
At a press conference on the second HCMC International Exhibition of Food and Beverages held on May 19, Hien said lower spending in major markets such as the U.S. and Europe have led to a plunge in export orders, which has significantly affected producers in Vietnam. They have launched promotions and discounts on the domestic market but they have not worked well due to weak demand.
Hien said supply chain disruptions have driven raw material prices up 25% in certain industries. The increase has eased to 12-13% thanks to fuel and transportation cost falls. As product costs rose, manufacturers were in dire need of capital in late 2022 and early 2023, but high interest rates made it difficult for them to borrow from banks.
According to Ly Kim Chi, chairwoman of the FFA, the industry-specific profit margin would range from 10% to 12% after bank loan interest is deducted. Lower interest rates could help them survive the current difficult situation, but they would make little or no profit, she noted.
Thai Nhu Hiep, vice chairman of the Vietnam Coffee Cocoa Association, said businesses could not bear such high interest rates. Interest rates should be further cut, Hiep said, adding incentive policies for agriculture, including coffee, should be taken.
At a press conference on the HCMC Economic Forum 2023, Nguyen Ngoc Hoa, chairman of the HCMC Union of Business Associations (HUBA), said businesses have had trouble selling their products at home and abroad due to falling demand. Some businesses have had no other choice but to sell their assets to pay debt.
He said enterprises have called for more interest rate cuts. However, since rates were lowered, banks have found it hard to look for borrowers. Under the current poor business conditions, producers have little appetite for money.
On the other hand, if banks want to find a way out for their money, they would have to make more interest rate cuts. Half of the businesses in HCMC are grappling with difficulties. They have reduced production, employment and working hours due to a lack of new orders.
Phan Van Mai, chairman of the HCMC People's Committee, speaking at a banking conference on boosting production in southeastern provinces on May 11, pointed out these hardships.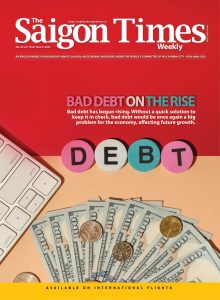 Ly Kim Chi of the FFA proposed the central bank reduce interest rates by 50 basis points in May to enable banks to decrease interest rates to 7-8% per year. The current annual lending rate of 10% is still excessively high for businesses, she said. Besides, banks should roll out loan packages that require minimal paperwork to provide much-needed help to struggling businesses and facilitate money injection into the economy. In addition, the central bank should issue regulations on assessment of properties used as collateral for loans.
According to the World Bank's report on Vietnam's economic update released in May, the Vietnamese economy is facing external headwinds as global demand weakens, which exerts pressure on exports and leads to industrial production dropping. Although domestic consumption remains strong, credit growth has slowed despite monetary loosening, reflecting the low capital absorption of the economy.
Fears of inspections hinder credit disbursement
Some cash-strapped businesses have taken back their loan requests even though the loans have been approved with preferential interest rates, said the chairman of HCMC. He attributed this to possible problems with paperwork and inspections.
Nguyen Thi Hoang, vice chairwoman of Dong Nai Province, said the demand for funding is still strong. Still, businesses are hesitant to ask for loans under the relief package with an interest subsidy of two percentage points due to fears of inspections and audits. Dong Nai has only 59 enterprises benefiting from the loan package. The disbursement is much lower than expected, at over VND1.4 trillion.
Duong Van Thang, vice chairman of Tay Ninh Province, said businesses in the province have weighed the benefits of the incentive package against its costs, with disbursements moving at a snail's pace, at VND677 billion.
So far, only 0.82% of the VND40-trillion package has been disbursed, the governor of the State Bank of Vietnam, Nguyen Thi Hong, said in a report on the implementation of the National Assembly's (NA) Resolution 62/2022 sent to NA deputies.
She said some enterprises have refused to borrow under the package due to concerns about inspections.
Meanwhile, lenders and borrowers have found it difficult to meet the requirements for business resilience as enterprises could repay their debts but may not improve their business performance, especially in this difficult time.
You might be interested in