As noted by 
VnExpress
, in May, an apartment project located in Binh Tan district, in the western part of Ho Chi Minh City, sold 47 units, the highest monthly liquidity since the beginning of the year until now at the project. This. The selling price announced by the investor is 46 million VND per m2, and the total value of the apartment is about 3.6 billion VND per unit, falling into the product group with an area of over 75 m2, 2 bedrooms, and 2 bathrooms.
The reason the project in Binh Tan had transactions while the market was freezing, according to Mr. Minh, a broker in this area, revealed that for more than 3 weeks now, the investor has started supporting the interest rate of 8% for 18-24 months for customers. Buyers who have accumulated a billion dong and pay 5 million dongs of interest and principal each month, can buy a house.
"When this support package was applied, in the second week of May, the project sold 28 units, while the previous week's consumption was only a trickle," said Mr. Minh.
In the South, an apartment project in Binh Chanh district also sold 7 apartments in the past month, with an average price of 
VND 3.8 billion per unit
, mostly in large area products. Although the transaction volume is still very modest, according to the real estate floor selling this project, this is an improved result compared to the months in the first quarter, thanks to the investor allocating a "breathable" payment schedule for buyers.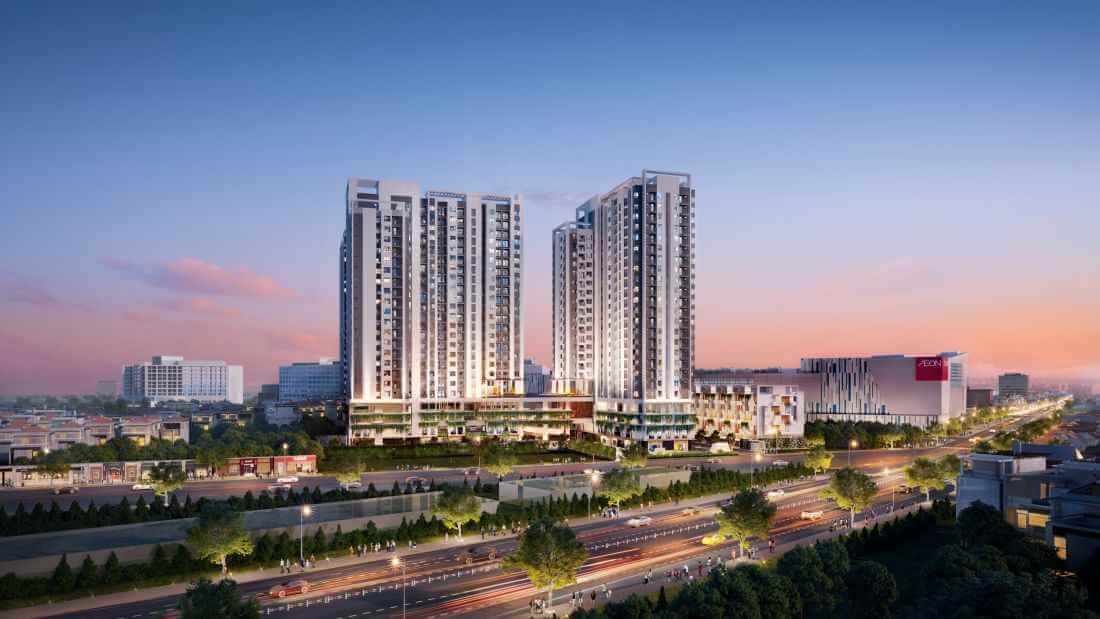 In Thu Duc City, in the East of Ho Chi Minh City, an apartment project connected to Ring Road 2 in Truong Tho ward sold 18 units in the past few weeks. Earlier in April, this project sold nearly a hundred products to individual buyers (excluding virtual data being held in stock, keeping goods to run sales).
Mr. Trieu, a broker in Thu Duc City who is selling this project near Ring Road 2, said that an apartment project of several thousand houses sells less than 20 units a month or, in particular, sells nearly a hundred units a month, showing that purchasing power is only weak to moderate. "In this sluggish season, selling a house is also good because the first time to open for sale falls at the end of 2022. There are almost no buyers," he shared.
According to this broker, the project is still busy with transactions in the gloomy "winter" of the market thanks to a 5-year payment schedule extension and a substantial discount for a one-time down payment. If quick payment is discounted by 52%, an apartment with 2 bedrooms, 2 toilets, area of 70 m2 has the price reduced to only 2.3 billion VND depending on direction and floor. Buyers can choose from three amortization methods, corresponding to 0.25 - 0.5 - 1% of the monthly house value, depending on their ability to pay.
Apart from a few projects that recorded transactions in the past month, the rest of the apartment market in Ho Chi Minh City was quiet. Customers still go to see the project but mainly observe, consult, have yet to decide to buy, and quiet transactions. Many projects still choose the form of booking, waiting to gather enough interested customers and reserve seats before they dare to open a sale. The liquidity of the apartment market from the beginning of 2023 until now has only sold about 100-200 units per month, a decrease of about 85-90% compared to the beginning of 2021-2022.
On the secondary market, investors buy and resell. The selling price of apartments is commonly reduced by 10-15% in completed projects because old customers have withdrawn from the real estate playground. The price of secondary apartments also recorded a decrease of 30 - 50% in the project that is due to be handed over and has to pay a large amount of money. The decline in the price of secondary apartments falls on financially overwhelmed investors. The volume of secondary transactions is low because buyers fear risks. After all, most products have credit contracts and interest rates begin to float.
Mr. Vo Hong Thang, Deputy Director of R&D Company DKRA Group (a company specializing in real estate services), confirmed that many high-rise housing projects in Ho Chi Minh City recorded transactions from 10 apartments in May up to 50 units. Although the liquidity has increased slightly, it is still low. This improvement, according to him, is representative of only some of the market.
Mr. Thang commented that the demand for housing in Ho Chi Minh City is great because it is the most vibrant city in the country, with more than tens of millions of people. The city's market size used to easily reach transactions of over a thousand apartments per month and several thousand products per quarter during hot real estate growth. "Compared to previous years, the liquidity of apartments now is like a drop of salt," he said.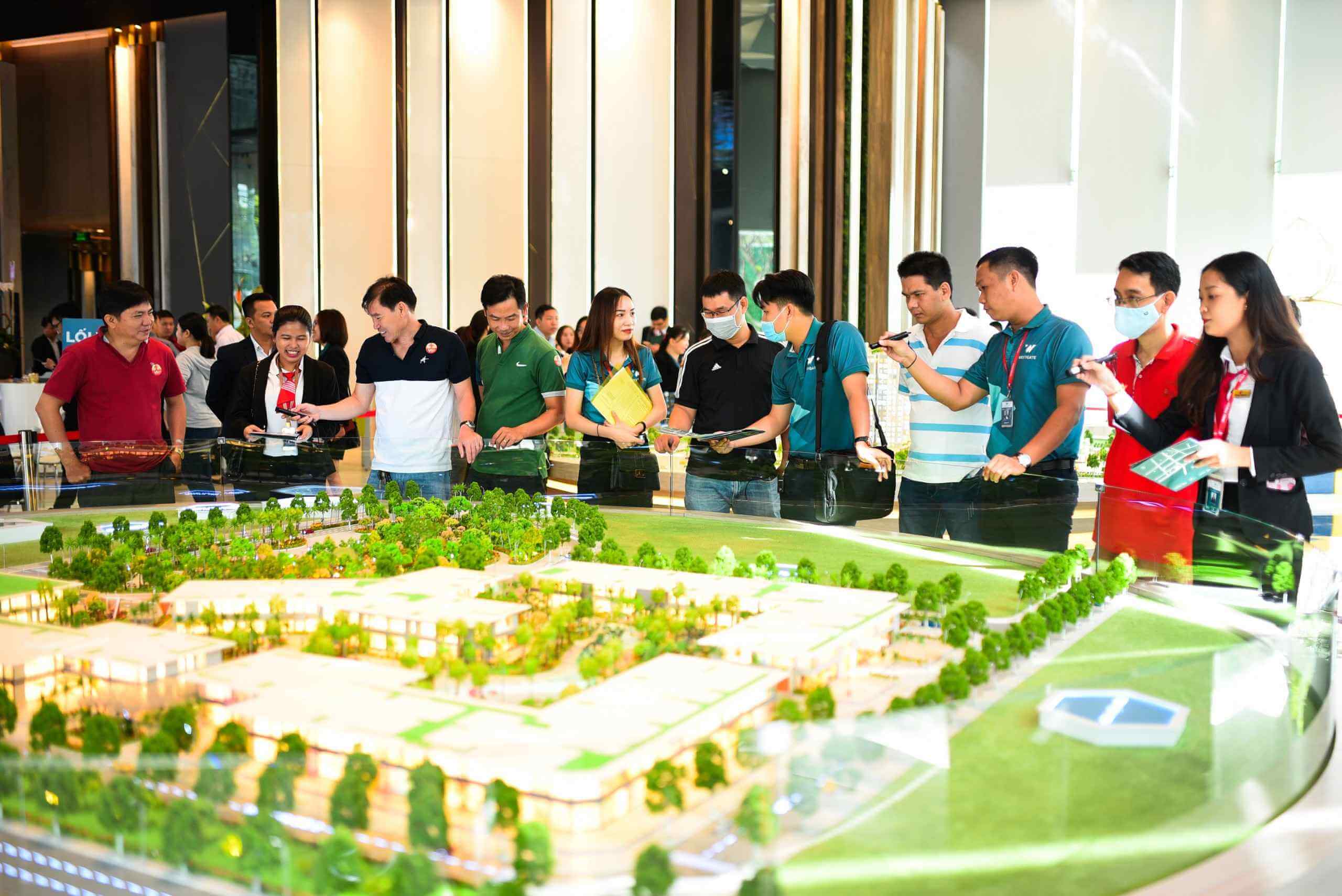 In the Hanoi market, transactions in some projects also improved. Last week, a brokerage unit with a large market share in the North sold over 30 apartments in 3 mid-range projects. Buyers are mainly people with real needs. Anh Viet, head of sales at this company, assessed that the above transaction volume was only a fraction of the peak period of previous years. However, the current situation is brighter than 2-3 months ago when there were weeks when the whole company failed to reach more than 5 transactions.
In particular, a representative of a distribution floor for projects in the West and East of Hanoi said that in the past month, about 50 transactions of apartments and 6 low-rise houses had been completed. This number increased by about 4 times compared to a few months ago. Buyers are mainly people with real needs. The price of transaction apartments fluctuates around 3 billion VND with many supportive policies on interest rates.
Or at a project in Van Quan, Ha Dong, liquidity also doubled in the past month, although mainly apartments with large areas. Recently, the investor also applied many policies with a total discount of up to 19%. After deducting policies, the apartment price is about 45 million VND per m2, down about 5 million VND per m2 compared to the listed price.
In recent weeks, Ms. Thanh, a realtor selling many apartments west of Hanoi, has also been busier with taking customers to see the project. She said that customers are more interested because now investors have many good policies to encourage buyers to have real housing needs.
This broker, for example, a project in Hoai Duc, expected to be handed over by the end of this year, is selling two- and three-bedroom apartments for VND50-55 million per square meter. The developer is supporting 0% interest for two years for buyers. Customers who pay early, from 50% to 100%, will receive a discount of 9 - 15% of the total value of the apartment.
However, similar to the HCMC market, the secondary trading in Hanoi was very quiet. Because the investor's 
preferential policies 
attract new buyers, they often choose primary products.
Assessing the above developments, Mr. Thang said that the projects that sold houses in the past month were mainly thanks to the investors' payment and interest rate support policies, but not all businesses were successful. Amid a frozen market, many investors faced difficulties due to a lack of cash flow, and buyers were very cautious. That is also the reason the transaction volume has not been able to increase sharply.
Deputy Director of R&D Company DKRA Group forecasted that from June to the third quarter, if 
lending interest rates
 drop, it could be an important factor in promoting market movement. However, this expert also believes that improving purchasing power will be slow and unlikely to have big fluctuations in 2023.
You might be interested in