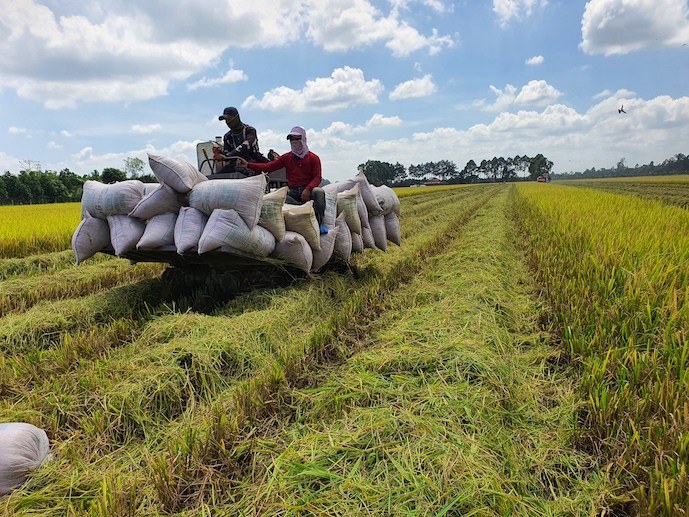 HCMC – Vietnam's agro-forestry-fishery product exports reached US$15.66 billion in the first fourth months of the year, down 13.3% over the year-ago period.
According to the Ministry of Agriculture and Rural Development, the country's exports of agro-forestry-fishery products were estimated at US$4.54 billion in April, down by US$1.2 million compared to the previous month and 8.3% year-on-year.
Despite a plunge in export revenue from agro-forestry-fishery products in January-April, the country still enjoyed a trade surplus of VND2.51 billion in the period.
In the first four months, some commodities saw export revenue higher than last year, such as coffee at US$1.7 billion, up 2.5%, fruits and vegetables at US$1.39 billion, up 19.4%, and rice at US$1.56 billion, up 54.5%.
Other commodities dropped in export revenue, such as rubber at US$684.8 million, down 20.1%, pepper at US$325 million, down 10.2%, and shrimp at US$843 million, down 39.6%.
In the year to the end of April, while the country's exports to Asian markets rose by 2.7%, exports to the Americas, the EU, Africa and Oceania slid by 13-40%.
China, the U.S. and Japan remained the largest buyers of Vietnamese agro-forestry-fishery products.
You might be interested in