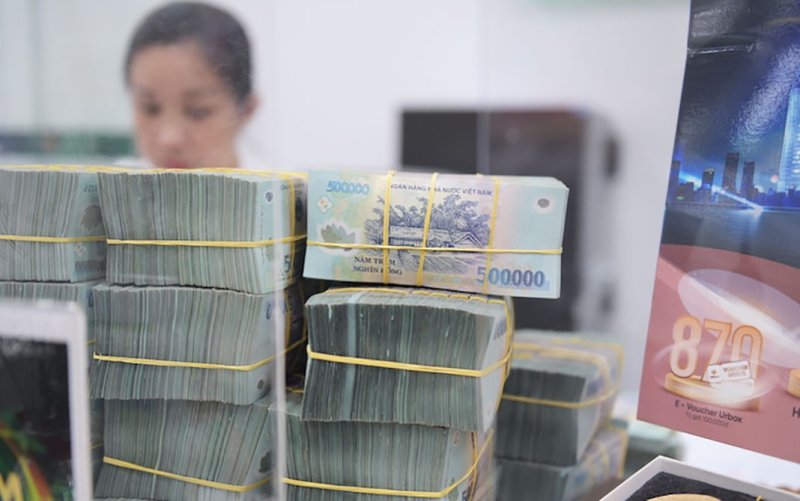 HCMC – Commercial banks have lowered their deposit rates further since the State Bank of Vietnam's latest rate cuts came into effect yesterday, April 3.
Vietnam's big four state-owned commercial banks now quote their call deposit rates at 0.1% to 0.3% per year.
Interest rates for deposits from one to 11 months range from 4.9% to 5.8% per year, and the rates for deposits of 12 months and longer are set at 7.2%.
They comprise the Vietnam Joint Stock Commercial Bank for Industry and Trade, the Joint Stock Commercial Bank for Foreign Trade of Vietnam, the Bank for Investment and Development of Vietnam, and the Vietnam Bank for Agriculture and Rural Development.
Other banks also slashed their interest rates by 0.3 to 0.8 percentage point per year, with 9% being the highest deposit interest rate for 12 months and longer offered by An Binh Joint Stock Commercial Bank and Saigon Joint Stock Commercial Bank.
The SBV said the rate reductions were in line with the National Assembly's and the Government's instructions to ease difficulties faced by businesses and households and speed up the economic recovery.
It capped the rate for demand deposits and deposits with a term of less than one month at 0.5%, and the rate for deposits with terms ranging from one month to less than six months at 5.5%.
The refinancing rate, which the central bank applies to short-term loans for commercial banks, was set at 5.5% per year.
The rediscount rate for valuable papers and overnight loans in interbank electronic payments and loans made by the central bank in clearing transactions with commercial banks were kept unchanged at 3.5% and 6% per year, respectively.
You might be interested in