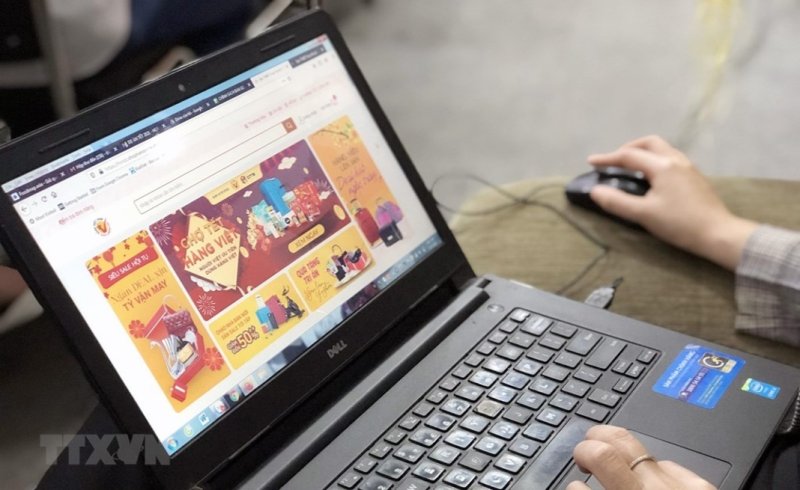 HCMC – Vietnam's digital economy saw the gross merchandise value (GMV) reaching US$23 billion last year, with e-commerce making up over 60%.
The 2023 report "Sustainable development of e-commerce – the driving force for the digital economy" said that 2022's GMV increased 28% over the previous year and is expected to grow 31% at US$49 billion by 2025.
Vietnam's digital economy will continue to maintain a growth rate of 19% in GMV during the 2025-2030 period.
Around 60 million Vietnamese people have purchased goods through e-commerce platforms, with each person spending an average of US$260-US$285 on online shopping.
Roughly 55% of businesses participating in a survey of the Vietnam E-commerce Association believe that information technology infrastructure and e-commerce play a crucial role in their production and business activities.
Many enterprises are investing in automation, cloud technology, artificial intelligence and infrastructure connectivity.
At the digital transformation forum held on March 21, experts said that the development of e-commerce required various factors, including sustainable business development, sustainable infrastructure development, high-quality human resources, and technology application in improving customer's experience.
However, digital transformation is still facing problems related to the legal framework, human resources, and digital infrastructure.
You might be interested in